Buzzfeed and Haven Launch Tasty Line of Cookware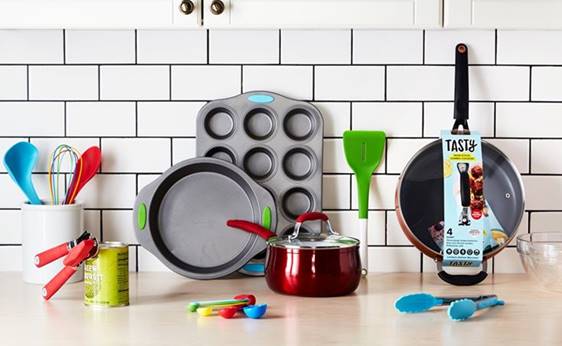 BuzzFeed's Tasty and Haven Global together announce the launch of their line of cookware and kitchenware available at Big W stores today.
The line of kitchen products that will bring the fun, ease and accessibility of Tasty's signature recipe videos to consumers across Australia. The Tasty-branded cookware line includes 28 products ranging from non-stick cookware to high-quality bakeware to kitchen gadgets, accessories and more, ranging in price from $8 to $59.
Matt Drinkwater, Head of International at BuzzFeed said "There is no better way for Tasty fans to prepare delicious recipes at home than with our bright and beautiful cookware range. We're so proud to partner with Big W to bring the line to a broad audience of beginner and more experienced cooks alike. Together we're making cooking more fun."