Masha and the Bear albums from Edizioni Play Press Launch in Italy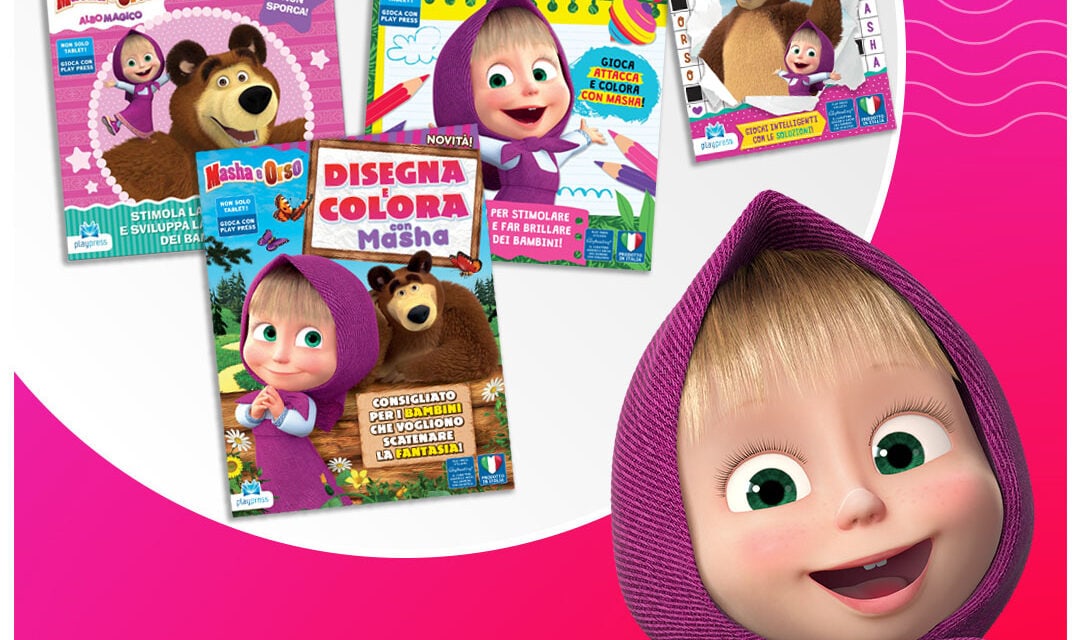 Maurizio Distefano Licensing (MDL), which manages licensing for the Masha and the Bear brand in Italy and Switzerland, has announced that a major deal managed by MDL between Animaccord's successful property Masha and the Bear and Edizioni Play Press, a major name in publishing for children and young people, has seen the arrival of new activity books in kiosks all over Italy.
From January magic albums, stickers albums, puzzle books and drawing and colouring books starring Masha and the Bear have been available in kiosks across the country.
A new album will be available every month, all of them offering fun and creative ways for fans of the animated series to learn and play with their favourite characters. But that's not all. All Play Press albums also have a special soft touch feature, which makes their covers velvety and gives them a magic feel.