Major funding for Hey Fuzzy Yellow!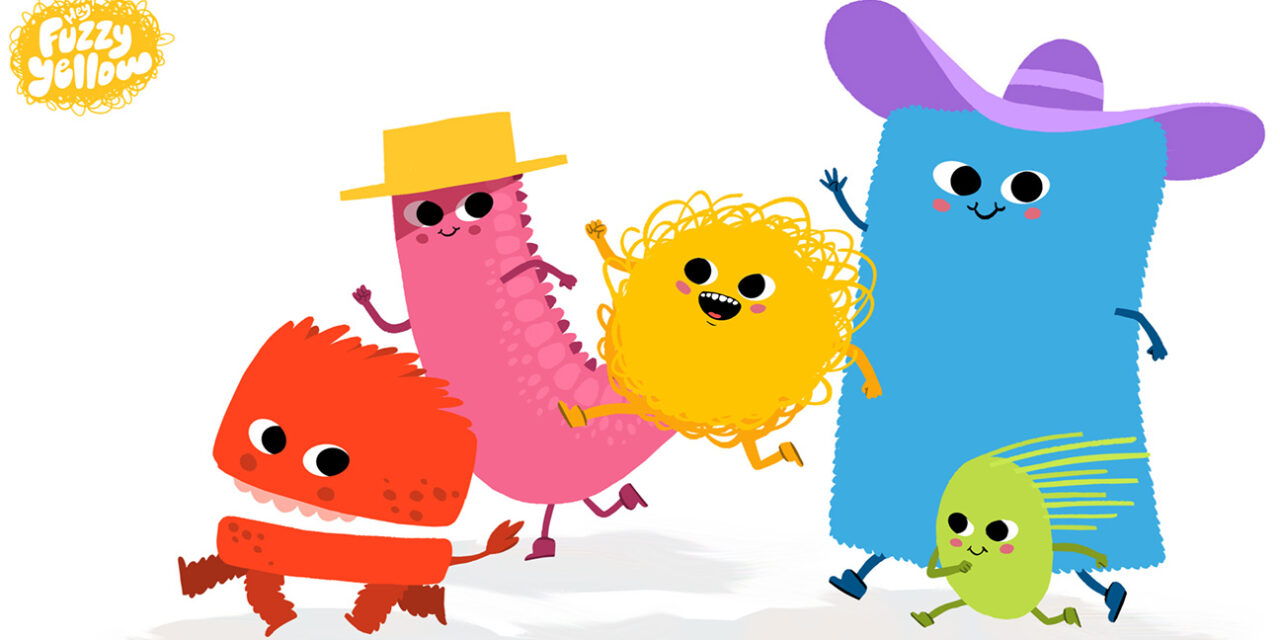 Toon2Tango GmbH & Co. KG., the kids and family entertainment venture headed by long-time television and movie industry experts Ulli Stoef and Jo Daris, has announced that it has both been awarded with EU funding and secured an equity stake from a US social media platform and original content provider for its unique new show for the very young, Hey Fuzzy Yellow!, created and developed by Måns Swanberg and Toon2Tango.
Hey Fuzzy Yellow! has been specially selected for funding by Creative Europe, the European Commission's flagship programme to support the culture and audio-visual sectors. The media strand of the Creative Europe programme, which supports the European film and audio-visual industries to develop, distribute and promote European works, has selected Hey Fuzzy Yellow! for funding totalling 500,000 euros.
In a further show of strong industry support for this exceptional and exciting new series, Curiosity Ink Media has acquired an equity stake in Hey Fuzzy Yellow!. US-based Curiosity Ink Media is the original content generator and prolific storytelling division of Grom Social Enterprises, a media, technology and entertainment company dedicated to family-friendly programming, web filtering technology, and safe social media for kids.
In securing the stake, Curiosity and Grom are partnering with Toon2Tango GmbH & Co. KG, to co-produce Hey Fuzzy Yellow!.
It's no surprise that Hey Fuzzy Yellow! is attracting such strong support. It's a spirited new spin on childhood edutainment with a focus on independent thinking and self-expression through exploration in the company of Fuzzy Yellow and friends. It's a brilliant combination of curriculum-driven content with unconventional, very funny characters and situations. It's also full of fantastic music.
As well as EU funding and equity support from Curiosity Ink Media Hey Fuzzy Yellow! has secured financing and programming commitments from several international broadcasters. It will enter production this year.
"We are thrilled to collaborate with internationally acclaimed Toon2Tango to bring this series to life for a global audience," says Russell Hicks, Chief Content Officer of Curiosity Ink Media. "Each episode will be developed and crafted to bring fun, excitement and catchy songs that grownups will love just as much as their pre-schoolers. Hey Fuzzy Yellow! is a series for younger kids that invites parents and caregivers in for a one-of-a-kind co-viewing opportunity rarely seen in programming today."
Jo Daris, Chief Creative Officer of Toon2Tango, adds: "The continuing interest from multiple players in the creative field in Hey Fuzzy Yellow! underlines not just its strength as an edutainment property but the humour, fun and originality that will ensure it stands out in the highly competitive pre-school marketplace. We're looking forward to amusing and engaging viewers everywhere with this unique new property."