Bing App launches in Poland and Italy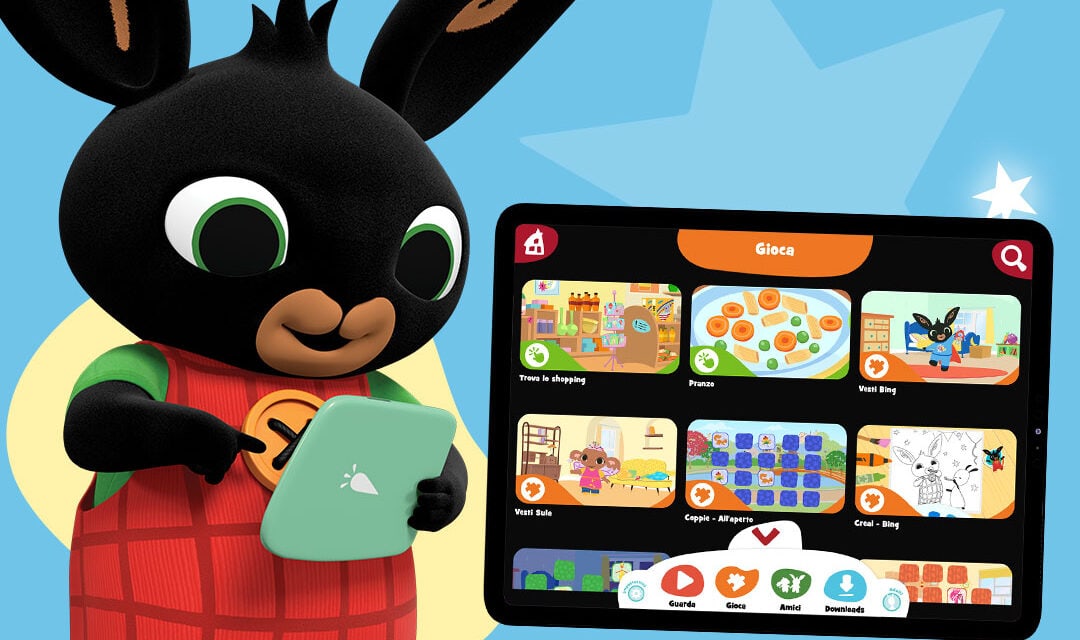 Acamar Films has announced successful launches of its all-in-one freemium app, Bing: Watch, Play, Learn, in Italy and Poland, following the principal launch of the app the UK last year. 
The app, which offers child-friendly on-demand viewing of Bing episodes, alongside a suite of learning games and activities – designed to help Bingsters develop their creativity, imagination and motor skills – has been downloaded over 400,000 times in the UK.
At its launch in September 2019, the UK app exclusively premiered the latest Bing series, ahead of its BBC broadcast – helping to drive over 100,000 downloads in the first eight weeks alone. Every single episode of Bing (104 in total) is now available to paid subscribers of the app – with a handful of episodes and games offered to free users.