Magic Light Glides into Partnership with Micro-Scooters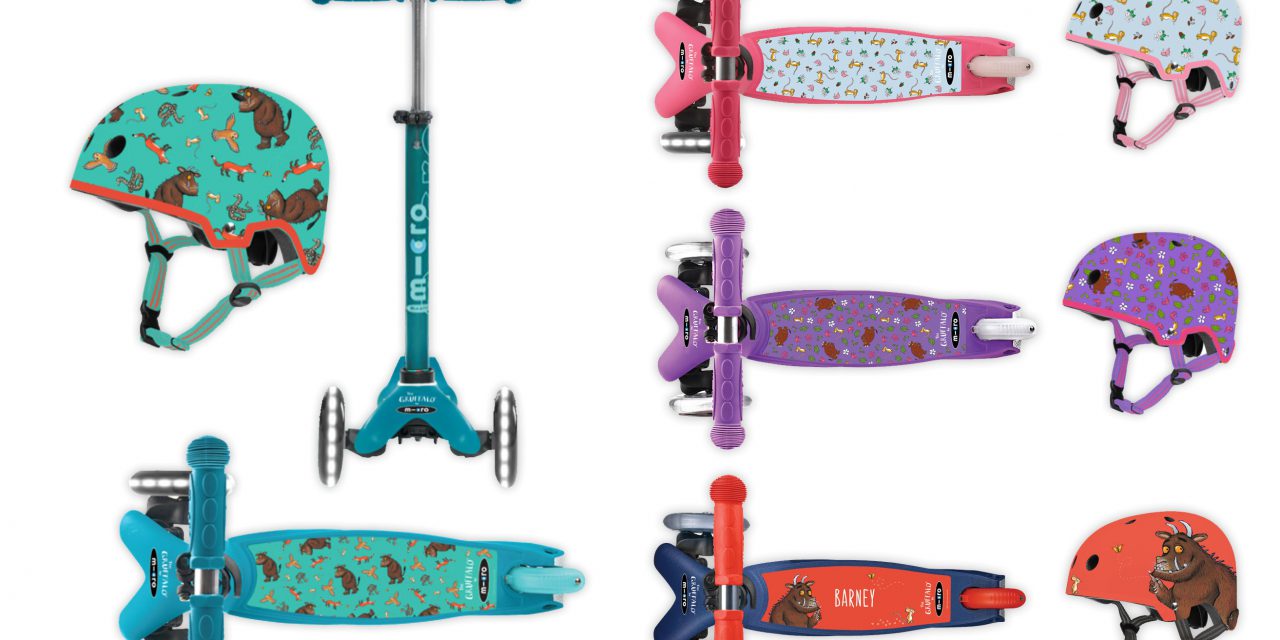 Magic Light Pictures is partnering with Micro Scooters to launch an exclusive range of Gruffalo scooters and helmets. The range marks the first-ever licence for the multi-award-winning scooter company since its inception 15 years ago.
The colourful products, due to launch this autumn, feature The Gruffalo and other creatures from the deep dark wood in five beautiful and fun different scooter designs, each with matching helmet. Some of the designs can be personalised with its owner's name on the helmet or footplate. Micro Scooters is a multiple times winner of Independent Best Buy awards; Made for Mums Gold and Silver awards; Dadsnet gold award; is featured in the Good Toy Guide and has a host of other accolades. The licensing match was made by Lisa Shapiro, through her new company Brandship.
Daryl Shute, Brand Director Magic Light, said, "We are thrilled The Gruffalo will be Micro-Scooters first licence and we absolutely love this gorgeous new range. With both brands celebrating the outdoors and courage, it's a great fit – something that's really important to us – and we've been hoping to work with them for some years."
Anna Gibson, Co-Director and Brand Director at Micro Scooters, said: "We are delighted to team up with Magic Light Pictures for our first licence, and know that we couldn't be in better hands. We design our products with a real family focus, to encourage kids to be more active and to be planet-friendly – all things that The Gruffalo is too, so it really is a perfect match!"
As a trusted evergreen brand, The Gruffalo is proving to be attractive to like-minded companies looking to take their first licenses, with Micro Scooters following fellow debutants Organix and MORI – a baby and toddler clothing brand.