Mr Bean to give Covid-19 Advice!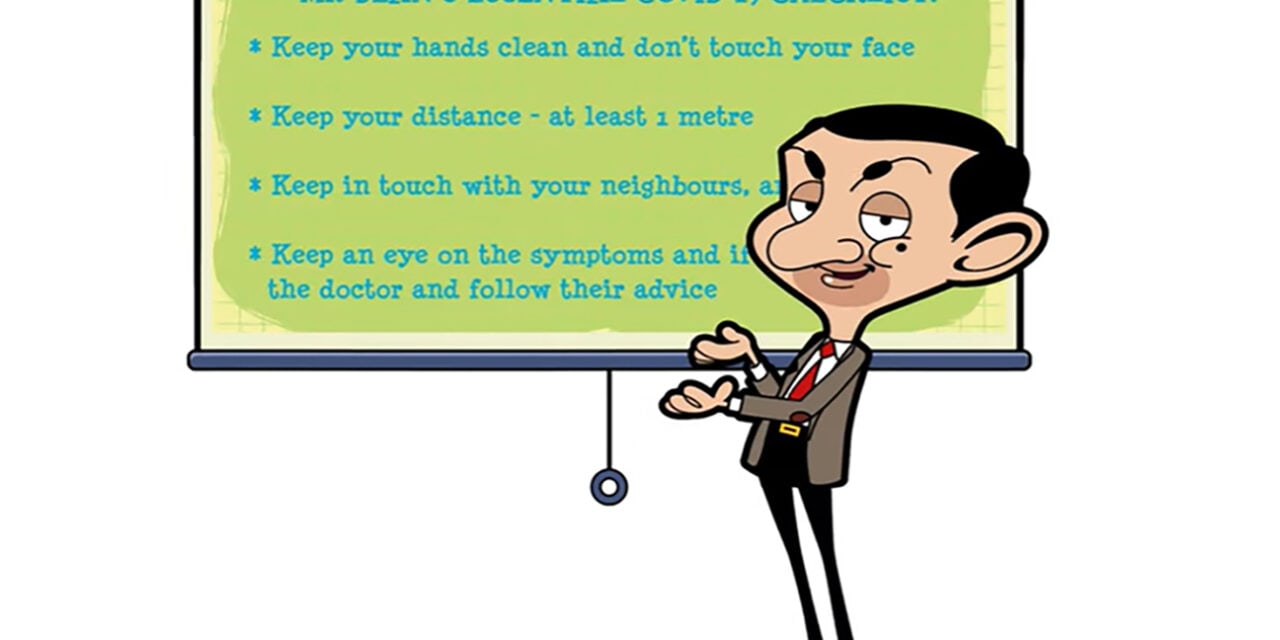 The World Health Organization (WHO), Project Everyone and Tiger Aspect Productions have partnered to launch a Public Service Announcement (PSA) using Mr Bean.
Mr Bean has been drafted in to make a series of key points about staying safe and maintaining social distancing during the coronavirus pandemic.
And he does – unexpectedly perhaps – manage to get his message across.
The comedy character, who causes mayhem wherever he goes, is voiced in the animation by creator Rowan Atkinson.
In the short clip for the World Health Organisation (WHO), he pulls down a screen containing several bullet points, headlined: Mr Bean's Essential COVID-19 Checklist!
True to form, the screen will not stay down and shoots back up, nearly taking him with it.
Advertisement
When he manages to wrench it back into place, the advice is as follows: "Keep your hands clean and don't touch your face. Keep your distance – at least one metre. Keep in touch with your neighbours, and be kind. Keep an eye on the symptoms and if needed call the doctor and follow their advice."