Lucia Heffernan embraces Rome with first European exhibition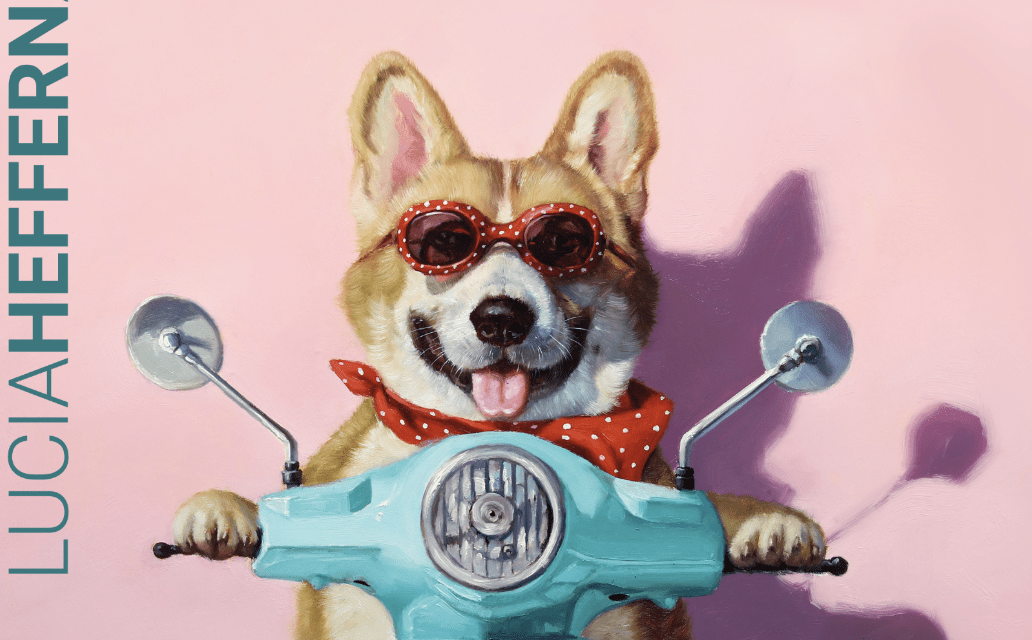 Lucia Heffernan, the renowned artist who brings life to canvas scenes with her unique insight on the animal kingdom, celebrated the opening of her first European exhibition last week at the stunning Galleria Mastroianni in Rome's San Salvatore in Lauro Museum, it has been announced.
Lucia's global consumer products programme is managed by Italy's Rainbow Group and this first exhibition is intended to highlight the work of the artist to an increased awareness, and enable them to enjoy her humorous, dramatic, and often cheerful oil-painted artworks.
Forty works, created in oil on canvas-wrapped panel and selected by the museum's Curator, are being exhibited from 16 September through to 16 October; a private launch followed by an opening evening event were both attended by the artist who had travelled to Rome from the USA.
A retail space at the exhibition enables new fans of the artist to purchase themed merch before they depart – selected products from Rainbow's exclusive merchandise line as well as from licensing partners such as VESTA for the home décor. An e-commerce site managed by Rainbow and launched at the beginning of September further supports Lucia Heffernan's brand as it continues to grow in popularity.
Lucia's works testify to her constant research and exploration of the animal world, to which she tries to give voice, shedding light on it through the typical emotions of human beings. Imagining how animals might behave if they were in human situations, Heffernan brings to canvas scenes that highlight animals' innocence and primitive instincts. Often rich in humour, they have brought her worldwide success with works which include her series of 'Yoga Chicks', 'Norman Catwell', and 'Golden Age'.