Pokémon and Selfridges Celebrate 25th Anniversary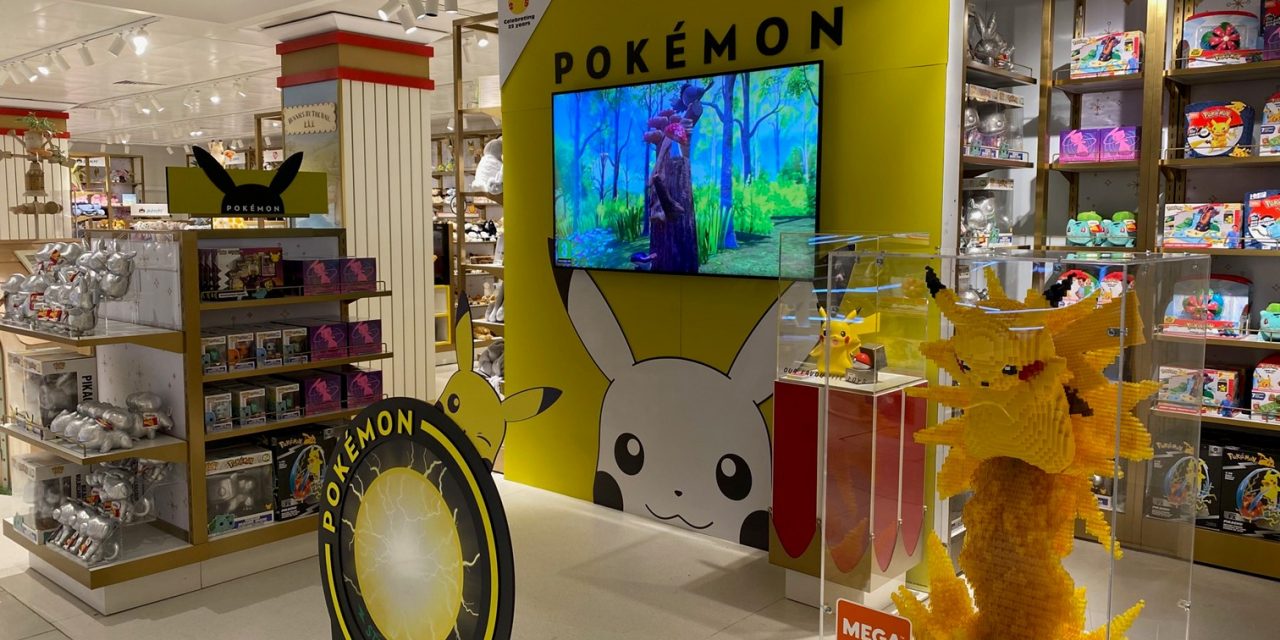 The Pokémon Company International has taken over part of Selfridges' toy space in three UK stores. The exciting pop-up activation, which launched on December 13th and will run until the end of January, forms part of the final celebrations of the yearlong celebration of the brand's 25th anniversary.
Special branded areas have been created at the historic Selfridges stores on Oxford Street in London, in Birmingham Bullring and in the Trafford Centre in Manchester, to promote the Pokémon range in-store and provide a fun and immersive experience for fans of all ages. In addition to a wide selection of Pokémon products, the activation also offers great photo opportunities, including costume character visits to the Oxford Street store
The Pokémon spaces have a Pikachu motif — the iconic Pokémon has been the face of the 25th anniversary. Its bright yellow image can be seen on displays and shelving, as well as digital screens that share promotional content from the different Pokémon brand pillars.
Winner of Best Gaming Licensed Property at the 2021 Licensing Awards, Pokémon is offering a wide range of product across the pop-ups, including special 25th anniversary items. On display are toys from Jazwares (distributed by Character Options), including an exciting relaunch of the volcano-themed backpack playset, as well as new silver figurines and Pokémon plush. Construction sets from Mattel, collectibles from the Wand Company and Funko Pop! exclusives are also available. The Wand Company's new Poké Balls feature their latest release, the Dusk Ball replica, while new Funko Pop! Pokémon include silver metallic anniversary figurines.
The new launch from the market-leading Pokémon Trading Card Game is also available. Pokémon TCG: Celebrations commemorates 25 years of the brand and includes remakes of classic TCG cards. Jointly featured is the newly released Sword & Shield—Fusion Strike expansion.