Licensing Matters Global Brings the Ivy League to Jack & Jones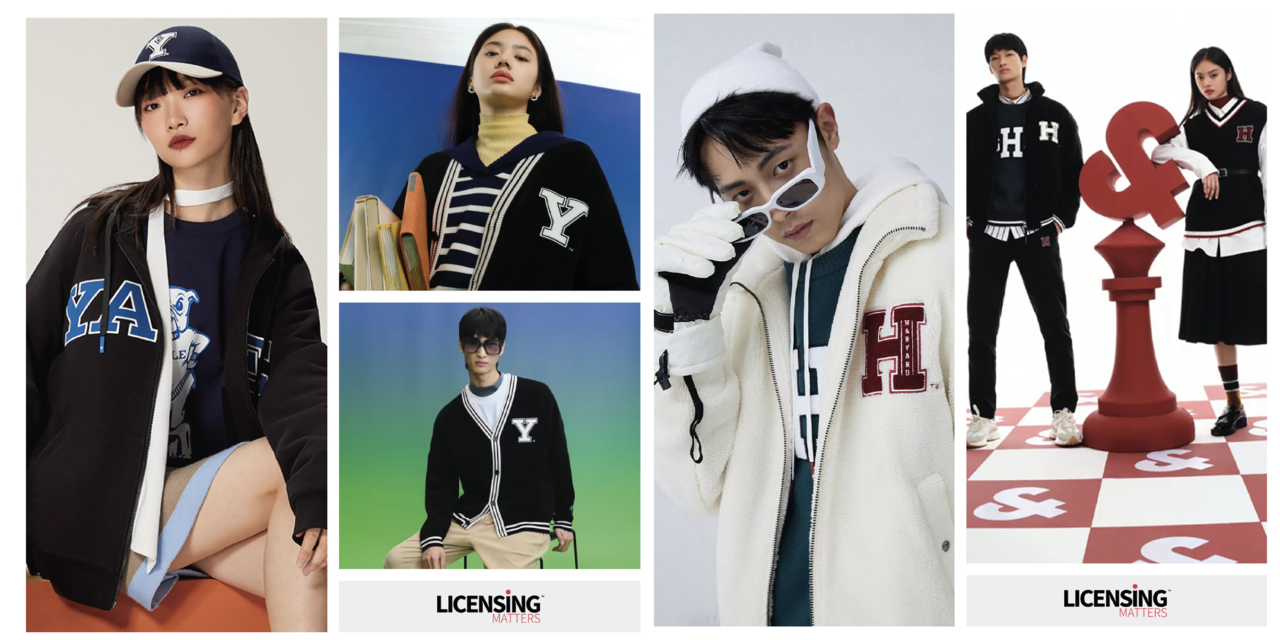 Licensing Matters Global, the full-service international licensing agency, has secured a unique partnership for two of the world's most respected universities, Harvard and Yale, with the YA men's fashion brand, JACK & JONES.
The agreement, brokered by Licensing Matters' teams based in the US and Asia, brings together the two leading collegiate IPs, and aligns them as a co-lab fashion collection, marking a major step change for the renowned Ivy League.
The two-year agreement will feature several SKU's, specifically designed to appeal to the young-adult Chinese and Asian audience who are drawn towards trend-led cultural brands that feature on fashion apparel. The range includes jersey wear, shirts, hoodies, sweats, knitwear, cardigans, trousers, jackets and blazers, caps and beanies, as well as shoes and socks. The Harvard and Yale designs, which are presented alongside each other in most JACK & JONES stores across mainland China, Hong Kong and Macau, have already proven to give two distinctly separate universities, a new strength in unity following a successful pilot collection in Q2 this year, followed by a full roll-out from early Autumn. The range also features in pop-up stores of leading cities across greater China.
Andrew Kwan, EVP at Licensing Matters comments: "This is a symbiotic partnership for both brands which delivers for both The Ivy League and JACK & JONES. Each brand has exceptional integrity, and this plays out in the quality of product at retail with designs which appeal to the fashion-led audience for whom they're intended. It's therefore no surprise the collection is already resonating with consumers across the region."