Laura Ashley and Batsheva Launch Limited Edition Collection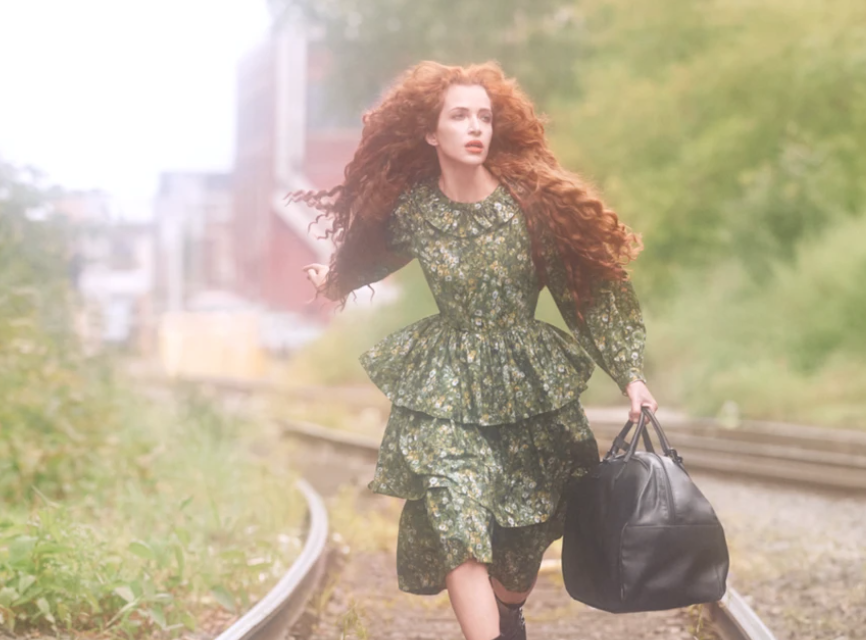 Laura Ashley, one of Britain's most beloved fashion and lifestyle brands, has partnered with Batsheva, a New York City-based ready-to-wear brand for women and girls, on an exclusive limited-edition collection to debut on Oct. 18 in the U.S. and the U.K. It marks the very first time Laura Ashley has partnered with a designer women's label.
The Batsheva X Laura Ashley collaboration is a contemporary nostalgic fashion collection featuring Batsheva's signature take on traditional styling infused with Laura Ashley archival floral prints and heirloom-inspired silhouettes.
Awash in winter florals with deep, saturated colour, the ready-to-wear collaboration offers a nod to several Laura Ashley iconic moments with a 15-piece women's fashion collection in a variety of prints, matching mommy-and-me girls dresses, and a classic apron complete coordinating oven mitts. The line comes at a time when fashion fans are embracing a newfound appreciation and fascination with femininity and pastoral, country living.
Designer Batsheva Hay says, "When I made my first dress a few years ago, my idea was to take a classic Laura Ashley shape and adjust all sorts of things — make the neck a little rufflier, add contrasting fabrics, bring up the waist. All I wanted to do was revisit and reimagine Laura Ashley and this is my chance to do it. I am working with archival prints, line drawings, and garments and mashing them together."
Batsheva's emergence as one of the most notable names in American fashion will have fans falling in love with the designer's update on Victorian-inspired silhouettes, including signature details such as touches of bold colour, ruffles, mixed prints, high collars, and exaggerated sleeves. Included is one of Hay's favourite pieces, a classic voluminous smock with a subtle rosy print and oversized neon-yellow yoke.
The combination of whimsy, unexpected cool, and Laura Ashley hallmarks is the perfect encapsulation of the entire collection. Many styles will be available in a selection of patterns, ensuring every fan can find the perfect dress or separates to reflect their own spins on the heirloom-inspired looks.
Known for rethinking the traditions of feminine dress, Batsheva adds, "I grew up in the '80s in Queens, and we used to drive into Manhattan to visit the Laura Ashley store on Madison Avenue. Laura Ashley always symbolised my dream of femininity — natural and romantic and a little costumey."
Carolyn D'Angelo, Managing Director, Brands at Gordon Brothers and the global Laura Ashley President, says, "Batsheva, who is such an inspiring designer and a fan of the Laura Ashley brand, has brought real passion and life to each piece. Being a part of Batsheva's creative process to bring high fashion pieces to the marketplace has us inspired to create more Laura Ashley collaborations. We are excited to continue to work with brands and designers that continue to be inspired by the legacy of Laura Ashley."