Kids Marketing Experts Launch New Family-Focused Podcast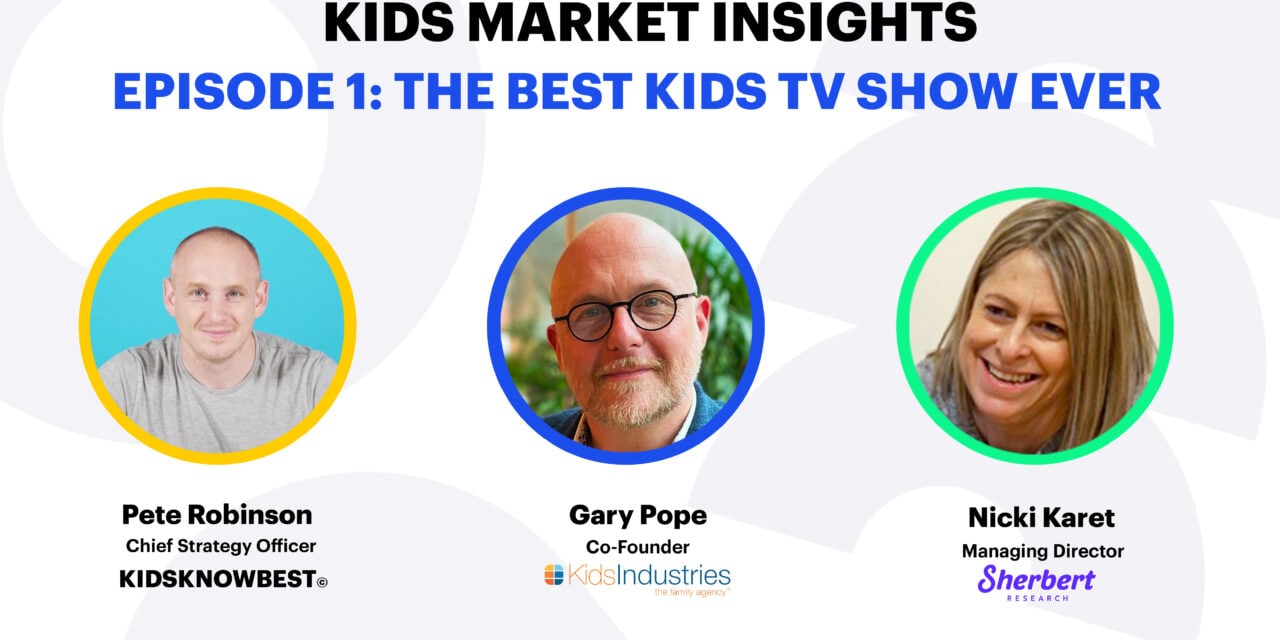 Industry experts specialising in marketing to kids have launched a new podcast called 'Kids Market Insight'. Co-hosted by Kids Industries CEO and Co-Founder Gary Pope, Nicki Karet, Managing Director of Sherbert Research, and Peter Robinson, Chief Strategy Officer at KidsKnowBest, the podcast kicks off today with the three industry experts analysing their favourite kids' TV shows. The monthly podcast will focus on a different theme each month, taking a deep dive look at the key issues involved in making great product for kids and how to successfully market them.
In a joint statement the trio said: "As industry rivals we're thoroughly enjoying collaborating and sharing our passion for great kids products and insights into what makes each of them work so well. The podcast presents an opportunity to celebrate the brilliant work of makers and creators in the kids space and the magic they deliver for this audience. We all bring decades of experience to the mix, but add our own take and agency perspective – collectively providing a wealth of research, marketing and digital experience.
Our first session was a riot – we focused on our favourite children's TV show, why we felt connected to it and identified its key success factors from our point of view as kids and industry experts. There was a heated (but very funny) debate over which show we ultimately voted for as the best. Some may even say we got a little competitive. But that just makes it an even better listen!"
Each 30-minute episode in the recurring series will feature a different topic and will also include guest participants over time. New episodes will be released on a monthly basis with the following topics on the cards for the next three months:
Board games
Family Experiences
Childhood Heroes
Access to the Kids Market Insight podcast is available via Apple Podcasts, Spotify or any other major podcast platform. Learn more about the podcast here.