Glowberry and WarnerMedia bring BRAVE BUNNIES series to APAC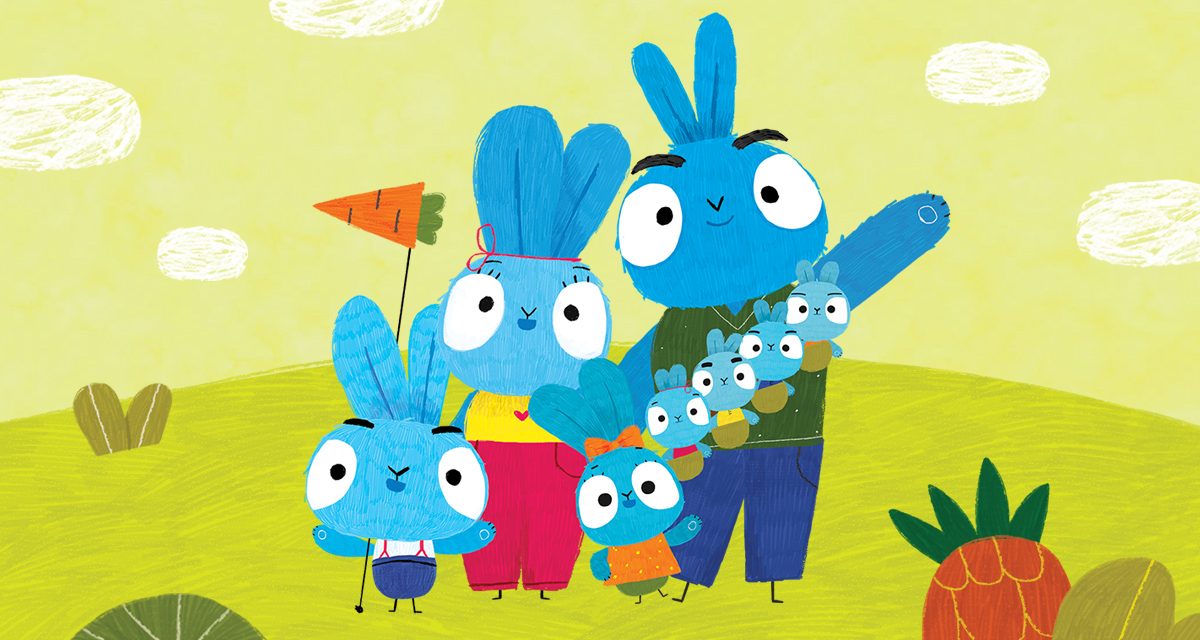 Glowberry, the Ukrainian creator of a widely popular kids' series BRAVE BUNNIES, has announced a licensing agreement with WarnerMedia, the leading media and entertainment company, to broadcast the series in 20 territories across Southeast Asia, as well as Australia and New Zealand. The deal was secured for Glowberry by its exclusive content distribution partner, Aardman, who have been leading the charge for BRAVE BUNNIES with tier #1 broadcasters around the world.
The series will premiere on the Cartoonito pre-school programming block available daily on Cartoon Network, which launched on March 28 in Southeast Asia, and will debut in Australia and New Zealand in July. All Cartoonito shows follow a curriculum designed by early childhood education expert Dr Laura Brown to support the four pillars of Humancentric Learning: Creativity, Caring, Curiosity and Courage. The brand aims to inspire kids to use their imagination, to learn from their mistakes and to treat others with empathy and respect.
The series will also be available to stream in Southeast Asia, Taiwan and Hong Kong on HBO GO.This latest deal strengthens the relationship with WarnerMedia as BRAVE BUNNIES was also acquired by HBO Max for LATAM. The series will premiere mid-2022.
Olga Cherepanova, author and creative producer of BRAVE BUNNIES, comments: "We are delighted that a show we have been working on so passionately has been expanding so fast. I'm happy that alongside WarnerMedia we will reach a new audience in APAC. We wish viewers exciting time along with the BRAVE BUNNIES! Our partner Aardman continues to do a great job signing up the best broadcast partners for our BRAVE BUNNIES."
BRAVE BUNNIES is a brand new and unique entertainment and educational series for preschool kids. It tells the story of the curious and courageous brother and sister – Bop and Boo – who, together with their Brave Bunnies family, travel exploring the world around them and making new friends. Some of these are very much unlike the Bunnies, yet they always get a bunny-brilliant idea on how to make friends with them, invent a new game, and have a lot of fun together.
Robin Gladman, Head of Acquisitions at Aardman, comments: "It's a great pleasure to be working with our friends at Glowberry, to help bring Brave Bunnies to the world. The team from Ukraine are constantly in our thoughts in their current plight. Friendship and diversity sit at the core of this fabulous show, these messages are more important now than ever, and we are thrilled Warner have decided to come on board across so many territories."