Hasbro Celebrate Aliens with Nerf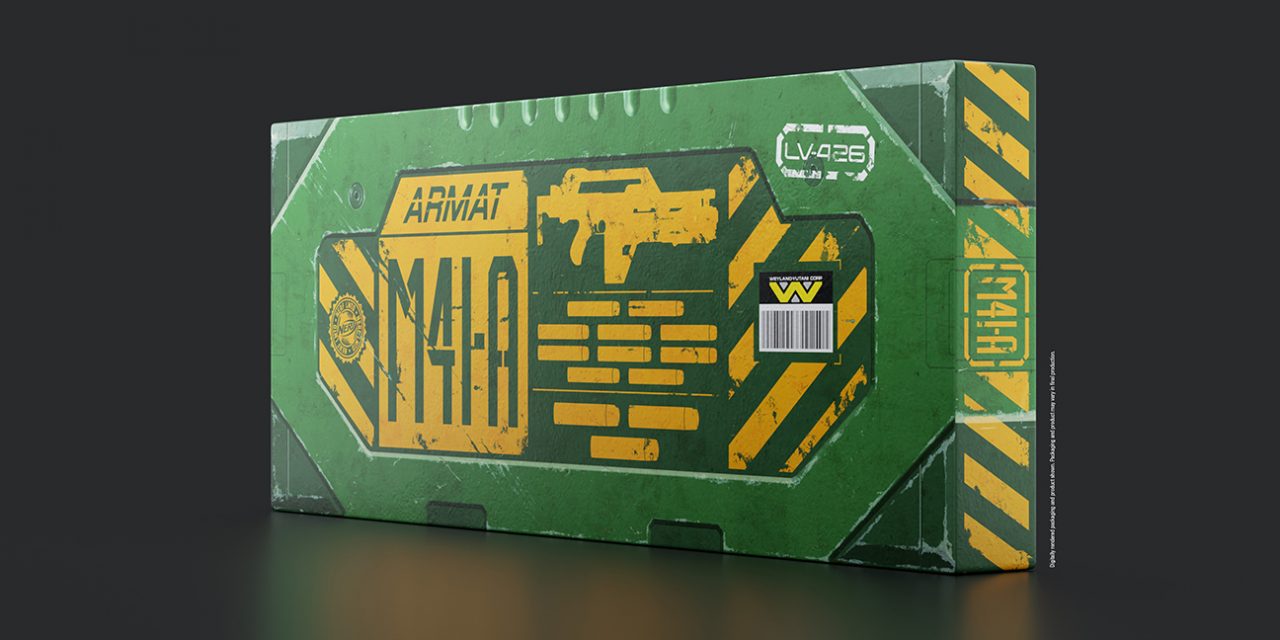 Hasbro are celebrating the 35th anniversary of the iconic Aliens film with the Nerf LMTD Aliens M41A Pulse blaster, capturing authentic details inspired by the equipment of the United States Colonial Marine Corps.
Players can imagine themselves travelling to LV-426 to battle waves of Xenomorphs from this legendary film. The Nerf LMTD Aliens M4A1 Pulse Blaster launches two different kinds of darts so players can adapt their battle strategy against the terrifying Xenomorphs. Fast-blast 10 Elite darts in a row from this fully motorized blaster or launch a Nerf Mega dart with pump-action blasting. They can also keep an eye on the LCD counter to track how many darts are left in the clip, so they will know when it's time to reload. The M41A Pulse Blaster includes a removable 10-dart Elite dart clip, 10 Nerf Elite foam darts, and 4 Nerf Mega foam darts.