It's Cool to Be Kind with Miffy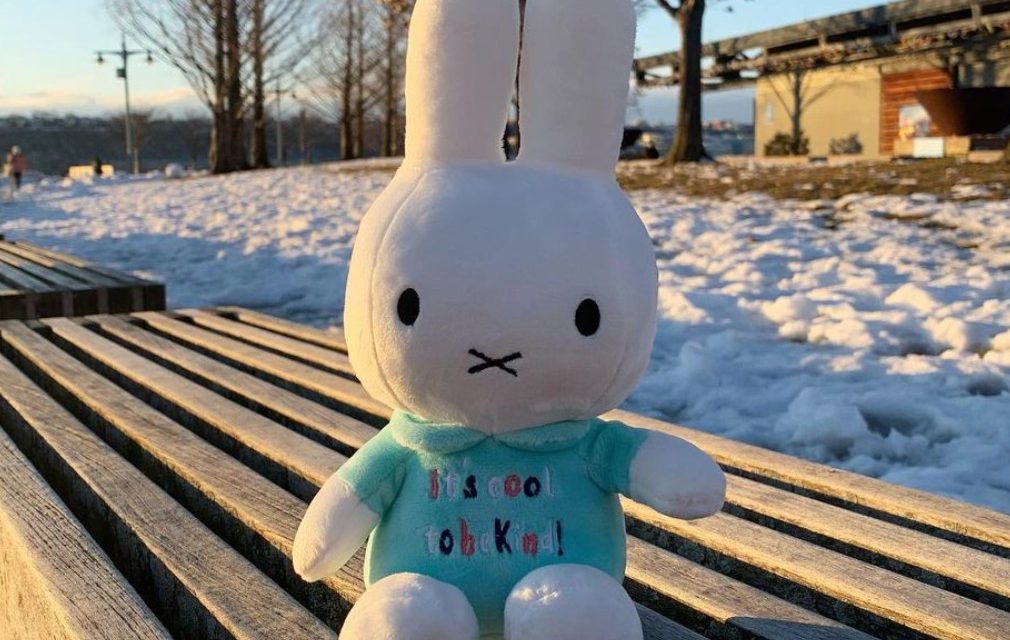 Parents looking to inspire "Random Acts of Kindness" this week (February 14-20), will discover Miffy's new "It's Cool to Be Kind" plush the perfect incentive and/or reward for caring acts. This brand-new plush featuring the world-renowned bunny created by Dutch artist Dick Bruna is made available by Douglas , one of the oldest toy companies in the United States.
Hop on over to the Miffy Instagram page as they are giving away one plush each day of this week or let me know if you would like to host your own giveaway.  Let me know if I can provide you with further information.