Intellivision Begins Comeback with Three New Licenses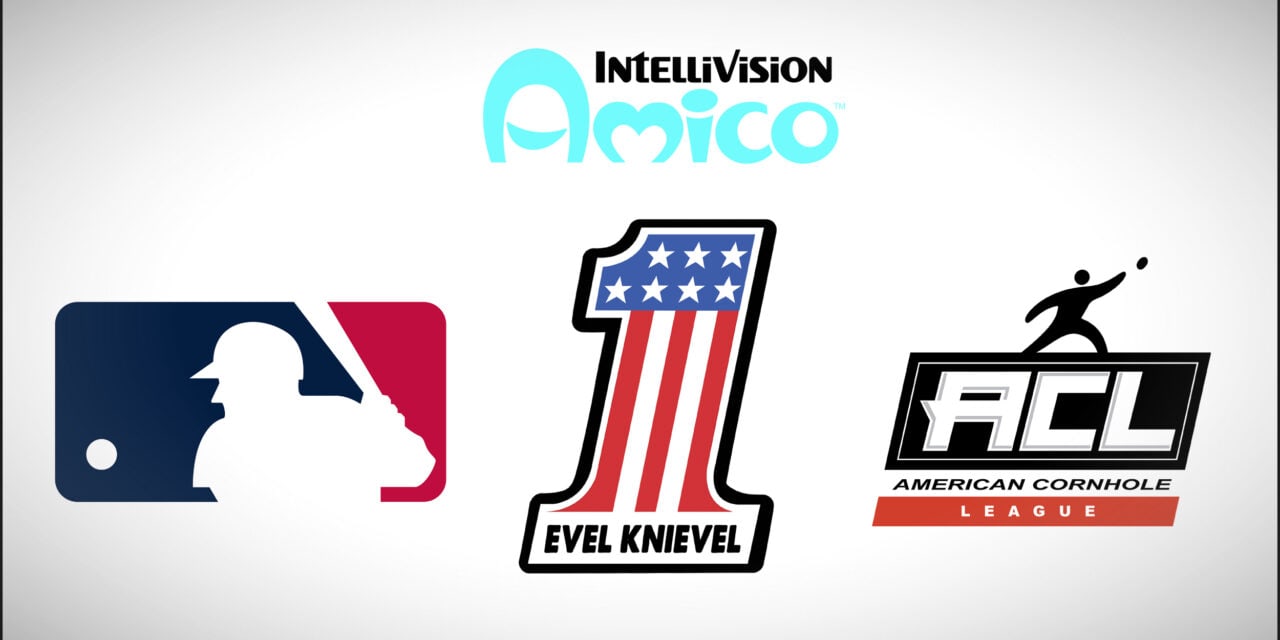 Intellivision, the industry pioneers that dominated home video games in the 1980's, just announced licensing partnerships with three brands that will be joining the lineup of games available for the upcoming launch of the new Intellivision Amico game console. These brands include Major League Baseball, Evel Knievel (Barnstorm Games), and the American Cornhole League.
The MLB and Intellivision's first partnership dates back 41 years to their Major League Baseball game, which featured the first-ever spoken voice in a video game (e.g. "YER OUT!") and their best-selling game ever. The partnership will continue their prestigious history with Intellivision's MLB licensed game and will introduce a competitive play option, allowing multiple players to join in the fun and set up head-to-head competition in different ways or all versus the computer.
Evel Knievel, a name that has been synonymous with stunt performances and American pop-culture for over four decades is being reimagined as a game on Amico. Following the popular mobile phone game that launched with Barnstorm Games, this iteration will have enhanced graphics, sound, art, and a new variety of multiplayer options.
Lastly and certainly not least, one of America's fastest-growing recreational sports, Cornhole, will be available in living rooms with the Amico in partnership with the American Cornhole League. Regardless of skill levels, the Amico's unique touchscreen and motion controls will allow for the whole family to play along – no summer BBQ picnic required.