The Joester Loria Group Named Global Licensing Agency for NEW-GEN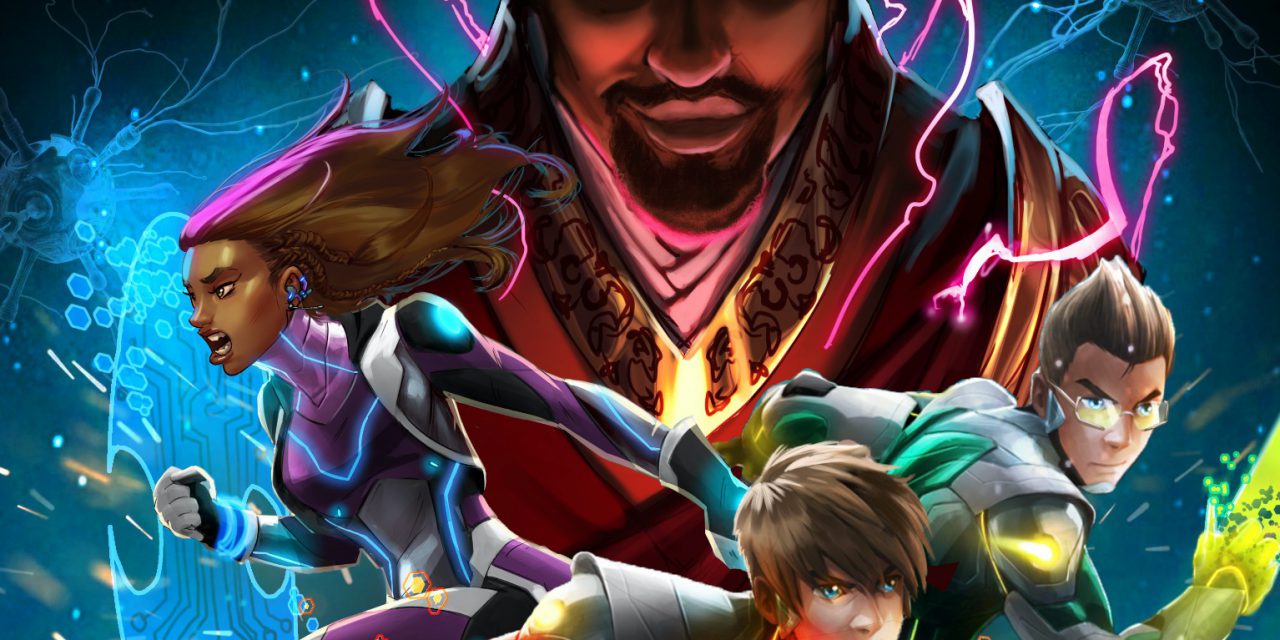 The Joester Loria Group has been retained as global licensing agent for APNG Enterprises' NEW-GEN.,The animated series is being produced by J.D. and Chris Matonti and Julia Coppola of APNG Enterprises and is based on the superhero comic book series distributed by Marvel Comics. NEW-GEN is created by APNG's J.D. Matonti and the showrunner is Brent Friedman, whose credits include the Star Wars franchise, Halo 4, Call of Duty, Resident Evil, and Star Trek: Enterprise, Tale from the Borderlands. It is co-written by Eugene Son, who has worked on many of the biggest superhero franchises, including Avengers Assemble, Ultimate Spider-Man, Ben 10, Teenage Mutant Ninja Turtles, Hulk and The Agents of S.M.A.S.H.
NEW-GEN, a sci-fi adventure series featuring teenage superheroes, a demonic villain and powerful nanotechnology, has recently added exciting young talent including Brothers Finn Wolfhard (Stranger Things, It) and Nick Wolfhard (The Last Kids On Earth,The InBetween) along with Anya Chalotra (The Witcher, Wanderlust) to voice leading characters. Additional cast includes Lena Headey (Game of Thrones, Wizards) and Luke Wilson (Stargirl, Enlightened). Independent global kids and family TV distributor Jetpack Distribution has acquired the global rights for the series and is in negotiations for broadcast and streaming rights.
"We intend to take viewers to a futuristic utopia where an array of nanotech-enhanced humans, creatures, AI come to life," said J.D. Matonti, Creator and Executive Producer of NEW-GEN. " The rich, epic world of NEW-GEN offers limitless possibilities for toys, games and merchandise."
The series, which is currently in pre-production, has a superstar team behind the scenes. NEW-GEN® is being produced with Emmy Award-winning animation partner Bardel Entertainment, whose animated series include Teenage Mutant Ninja Turtles, The Dragon Prince, Rick & Morty, Angry Birds, Teen Titans Go, Monsters VS Aliens and Dinotrux
"We have watched J.D. and his team bring NEW-GEN from the comic pages to fantastic animation fueled by great talent over the past year," said Debra Joester, President of JLG. "The series brings together the compelling storytelling and characters that deliver great licensed product."