INDONESIA, JAPAN, THE PHILIPPINES & SOUTH KOREA Expandsion for The Insights People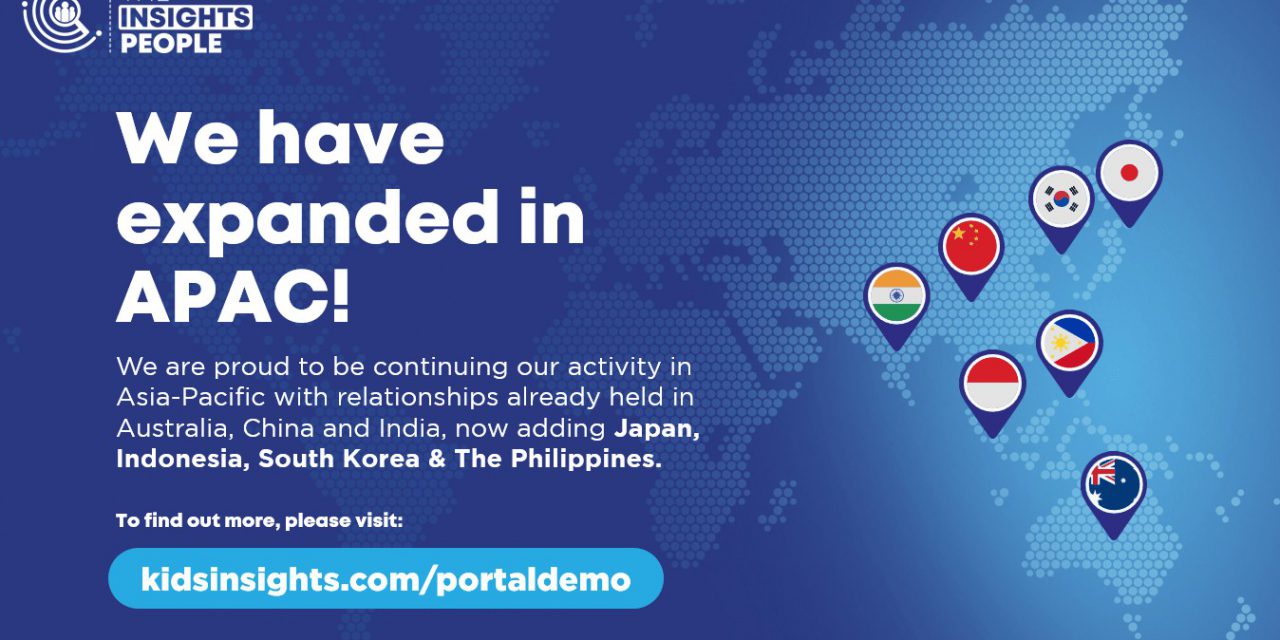 The Insights People, global leader in kids, parents and family research are delighted to announce our expansion into Indonesia, Japan, the Philippines, and South Korea. The launch follows on from the company expanding its Asian operations in recent years, with the launch of Kids Insights India in 2019, and Kids Insights in Australia and China in 2020, and Parents Insights in all of those countries earlier this year. The company are now surveying c410 different kids (age and gender representative kids between the ages of 3 and 18) and c205 parents of children (between the ages of 1 and 16) in each of the four new countries.
The launch of Kids Insights and Parents Insight in these four new countries sees the business surveying more than 7,000 children every week aged 3-18, totaling more than 362,000 per year and 3,264 parents every week, totaling more than 170,000 per year.
Kids Insights and Parents Insights already operates in Australia, Brazil, Canada, China, France, Germany, India, Italy, Mexico, Russia, Spain, UK and the US. The company is firmly established as the global leader in kids, parents and family market intelligence with a diverse and hugely impressive client portfolio which includes: Amazon, BBC, Disney, F1, Kraft, Mattel, T-Mobile and Warner Bros, to name just a few.
Nick Richardson, Founder and CEO of The Insights People comments: "This represents an important development for us as a business, as we have experienced significant demand for our services in this region. Initially we will be running all of our Asia-Pacific operations from the UK, but we will be looking to launch an office in the region later this year." 
Data collection in the region started on the 1st February, so the first reports for both Kids Insights and Parents Insights will be due out at the end of May.
Another announcement, recently made by The Insights People, is the creation of the first real-time global media planning tool focused on kids, which will allow planners and marketeers to choose the right media mix for their campaigns, taking into account 17 different types of media.