KENN VISELMAN LAUNCHES itsybitsyWOW.com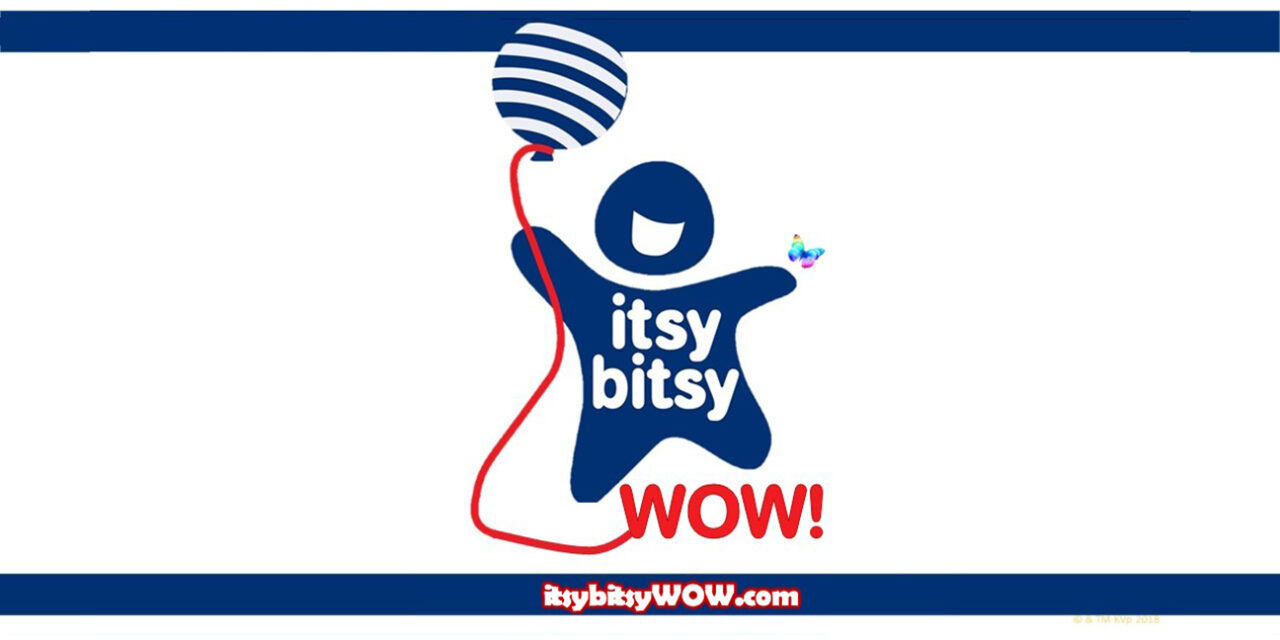 A Funtastical Online Entertainment Emporium for Families
JUST IN TIME FOR EARTH DAY WITH WORLD PREMIERE OF LIVE METEOHEROES EVENT
Children's and family entertainment mega-hit maker, producer and family advocate, Kenn Viselman, known for the most ground-breaking, innovative and successful Children's & Family entertainment of all time (including Thomas the Tank Engine, and Teletubbies and nearly 50 others), is embarking on a new endeavor, itsybitsyWOW.com (The itsy bitsy World of Wonders) an online experience.
"WOW the world of entertainment is changing so much, it's hard to keep up. Every time you turn around there is another merger or consolidation; The media giants are just getting 'gianter' and the net effect is that it's squeezing independent creators off the screen and off the retailers' shelves… and the biggest losers are often young audiences who are being deprived of original offerings. The irony is that most of the biggest family hits of the past several decades have come from independent creators; Teletubbies, Cabbage Patch, Barney, Peppa Pig, Paw Patrol, Bluey, the Wiggles, Thomas the Tank Engine, and dozens more," said Kenn Viselman "I'm determined to create opportunities for children and their families to experience innovative and original content as a sharp contrast to the regurgitated assets that these mega studios keep pushing at audiences. My parents always said when all the doors and windows close, break down a wall. So, WELCOME TO itsy bitsy WOW!… the definitive wall-breaker."
itsy bitsy World of Wonders (itsybitsyWOW.com) levels the playing field. It gives independent creators like Viselman's team of producing partners an opportunity to compete with the often out of touch mega-media conglomerates and to reach their audiences directly. Viselman's plan for itsybitsyWOW.com is expansive. While it will start out like an online retailer it will morph into an interactive online experience. It officially launches on the 21st of April to coincide with The World Premiere of a Live MeteoHeroes Earth Day Event. Even the retail experience will be more relevant to audiences who want their purchases to be more meaningful… to give back. As a result, at least 10% of every purchase will be donated to its corresponding charity and one product, when purchased, 100% of the proceeds will go directly to the charity. The premise is "It's not about making a purchase; it's about making a difference."
"The synergy is extraordinary. We are able to put MeteoHeroes Live on PBS Stations in California, and simultaneously stream it on itsybitsywow.com for anyone else in the states or around the world who don't have access to those stations. At the same time, fans of this ground-breaking series will have an opportunity to find exclusive products that are not available at retail and a percentage of their purchase will help save the planet. A number of MeteoHeroes products available on itsybitsywow.com are made entirely of reclaimed materials to reduce the use of landfills.
Over the next few months itsybitsyWOW.com will include lots of exclusive interactive apps, podcasts, activities and live events from Viselman's various partners including celebrity book readings, guest speakers like multi-Glyph Award-winning author and creator of BLACKJACK, Alex Simmons, as well as well-known meteorologists will be able to watch episodes of MeteoHeroes together with an audience and then engage and answer children's questions about climate change and the planet."
Viselman is executive producing in partnership with Mondo TV Studios and Meteo Expert the incredibly timely and imperative children's series, MeteoHeroes, the definitive series about Climate Education, already available in 200 countries, and in 22 languages (most of the territories associated with the Paris Climate Accord). And even with the award-winning MeteoHeroes' special airing on PBS stations and record-breaking ratings around the globe, Viselman continues to meet government resistance to act on his comprehensive climate education initiative.
The MeteoHeroes are a group of pint-sized superheroes, each of whom represent the seven continents and different natural elements. Working in tandem to fight climate change disasters, our fearless heroes go to battle using their own unique superhuman abilities to save our planet. With respect for its audience, the MeteoHeroes make the viewer part of the solution to the devastation they are seeing around them. The series' brilliance is its ability to use humor to educate and empower it audience. It's already used as a tool by child psychiatrists across the globe to help children deal with climate anxiety.
Viselman is also executive producing with Squeeze Animation Studios an incredibly timely and relevant adaptation of the popular graphic novels, Blackjack. Arron Day, aka BlackJack is an African American soldier of fortune battling powerful enemies, the ghosts of his past, and the bigotry of his time. Created by Alex Simmons, Blackjack first appeared in comics in 1996 under the banner of DAP (Dark Angel Productions) Comics. With more than a dozen BlackJack stories and millions of copies of these stories in print, this self-published graphic novel series has been met with both commercial and critical acclaim.
Several other of Viselman's brands will appear in itsy bitsy World of Wonders as well. "I love the idea of fans being able to get sneak peaks of future projects and access to exclusive products and opportunities. This should be really fun for all of us as we explore the endless possibilities ahead," said Viselman