India – Opportunity in Crisis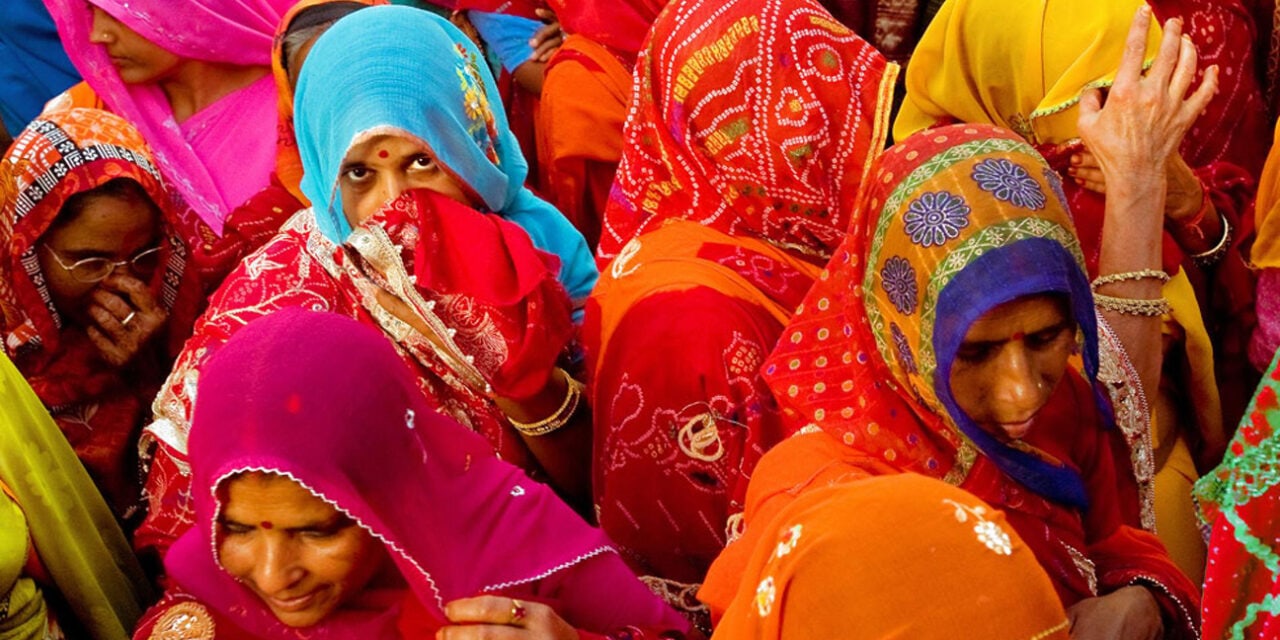 The Rise of India's Licensing Industry
India's Licensing & Merchandising industry is undergoing a drastic paradigm shift in a way the consumers now pick up products from retail shelves. Consumer being spoilt for options, Brands today have to not only demystify the products that aren't so enticing but also create an experience with the product for these consumers. I would say that the work for brands to attract consumers has increased 2x to get the numbers at sales rolling and soaring high!
Brand Licensing was not only unknown but least sought after in earlier years, and today as we compare recent past years, almost every industry is embracing brand licensing, extensions and collaborations as a medium to provide value to consumers and making them pick the product. The trend is especially seen in Lifestyle brands and in content licensing where the mass appeal is the key to the brand and hence the two big players from respective industries join hands to appease the target audiences. Some of the recent examples of these would be Fashion Designer Manish Malhotra with MyGlamm for range of beauty cosmetics to Satyapaul with H&M on printed sarees and scarfs and the IPL team – RCB Royal Challenges Bangalore's Lounge to connect with the RCB Fan Base.
The key to this experiential licensing is also mainly because of how digital has evolved in each of our lives. Consumers have become extremely smart to call out on a brand or any marketing strategies like endorsements and thus even when you as a brand invest heavily in these endorsement deals, it fails to give you ROAS & ROI. Being digitally wired has enabled us to even have direct contact with the celebrities and brands of our choice. This gives brands a huge bandwidth to connect with their fan base or consumers as an opportunity to convert it into sales. Thus, when a consumer is absorbing so much of content virtually what they most lack & crave is for a 'real' contact with the friends, family or stories of the brands they associate with even as a consumer. This gives birth to the experiential marketing & licensing for a brand and an opportunity to hit that node of emotions and feel a connection. Having said the above, the licensing industry has seen a decline in number of deals closed due to uncertainty in the market with the lockdown while the retail segment has being hit widely. It is only seeming to rise back to normal as the lockdown restriction eases and compels licensors, licensees and retailers to bring about new innovative product lines.
India's retail sector
Retail sales in India are now forecast to reach INR66,394bn (US $878.4bn) in 2020 (post-COVID estimates) compared to INR64,892bn in 2019, a growth of 2.3% compared to the original forecast of 12.4%, according to GlobalData, a leading data and analytics company
Consisting of 70 million small, medium and big traders with 450 million people, it generates a monthly business of around US$70 billion. However, due to the pandemic, the retail trade has reportedly lost a whopping US$30 billion in the last fortnight alone, as stated by Confederation of All India Traders (CAIT).
After the announcement of the lockdown, only around 7-8 per cent of the modern retail trade was functioning, with the sale of only essential items permitted. While the retail industry also comprises fashion, accessories, electronics, etc, only 8 per cent of the industry's modern trade sells essential items. However, it is significant to consider that if just 8 per cent of the industry is functioning, it will take a long time to bounce back from the losses. In addition, a 70-100 per cent sales decline can be observed across categories – most evident in clothing, household goods and furniture.
Indian retail and shopping as an experience is also undergoing a paradigm shift with new trends emerged as an aftermath of COVID-19's impact on economy.
Retailers also believe that the pandemic has presented several opportunities for the trading community, irrespective of their scale or category. This opportunity could simply mean a product extension, trying out a different line of business, or innovative ways of marketing. Opportunity could also be in the form of new collaborations and partnerships. One of the opportunities is going omni-channel to give consumers seamless and comprehensive shopping experience across all platforms. Retailers can enhance their sales if they adopt omni-channel capabilities
Momentum in online, app-based sales to continue for retailers
Several retailers, which earlier started selling essential items – like food and grocery – via online and app-based channels, have now started offering several items in general merchandise such as apparel, appliances, and electronics through these platforms.
Many large brick and mortar retail chains that faced sharp declines due to lockdown restrictions and consumer footfall in non-grocery categories, which later switched to online during the lockdown have now reported a spike in sales from digital channels, and expect the momentum to continue as consumers prefer to order digitally despite restrictions are being eased. The frequency of shopping is still not back to normal but the ticket size is up significantly. Shoppers are opting for home delivery as a safe option.
Big Bazaar has seen a jump in orders for home delivery through bigbazaar.com, Whatsapp ordering and ordering by phone. Similar trends were also witnessed by cash and carry retailers such as – Walmart, Metro Cash & Carry and Lots Wholesale. Its e-commerce sales have grown 4.5x after lockdown. It had launched a new e-commerce app which has seen half a million downloads.
Increased digital adoption during the lockdown phase has led to a faster acceptance of omni-channel ways of retailing. We foresee that the trend of consumers opting for online shopping is likely to continue with rapidly evolving consumer preferences and attitudes. Retailers and businesses are embracing the change and preparing for transformation in order to provide a seamless shopping experience to their consumers.
According to a data analytics firm GlobalData, the e-commerce market in India is slated to grow at a compound annual growth rate (CAGR) of 19.6 per cent between 2019 and 2023 to reach INR. 7 trillion (US $98.4 billion) by 2023. As consumers are increasingly shifting from retail shopping to online purchases due to fear of getting exposed to disease vectors such as cash and point of sale (POS) terminals, e-commerce payments are set to record a steep increase of 25.9 per cent in 2020 itself.
Malls on the other hand, witnessed 77 per cent degrowth while high street retail showed a decline of 61 per cent in business in the first half of June, as compared to the same period last year, with consumer sentiment remaining low to physical shopping even after lockdown relaxations
The sentiment was reflected in categories like quick service restaurant (QSR) and restaurants (dip of 70%), followed by apparel and clothing (69% decline), and jewellery, watches and other personal accessories (65% decrease), A lot of retail still remains closed, which is hurting businesses and, as a result, the economy.
Post Covid Impact:
Consumer Behaviour: Consumers are experiencing a decline in their income and savings. Therefore, they are cutting back on spending, except for household essentials. In addition to this, consumers are also spending on stay-at-home entertainment, over-the-counter medicines, and health supplements. They are expected to shop online across many categories and are increasingly adopting digital and low-touch activities such as online streaming and digital payments. Also, consumers are stockpiling the essential goods now required for their families. Neighbourhood grocery stores have gained relevance again and there is an increase in online purchase and home delivery as most of the items are vanishing from kirana stores. There is also a surge in first time online buyers and it mostly comprises the older generation looking for essential products.
Shoppers' behaviour is likely to be different when the lockdown ends, which includes maintaining sufficient supply of products at their homes. There will be continuity in buying online of both essential and non-essential supplies. Consumers will also resume visits to stores or malls on condition they get a trusted safe environment. But, these visits will not be frequent now and will be time limited. Lastly, the biggest change that behaviour of Indian consumers will undergo is adopting planned or focused purchases.
Supply chain and inventory impact: While some of the categories would be affected by the inventory pile-up due to the lockdown, several other categories might end up running into severe supply issues and therefore stock out situations, as manufacturing is almost at a standstill for various categories.
Fund flow and working capital impact: Retail is essentially about the fast rotation of working capital, which is inventory. Clearly the inventory status is going to affect this in a significant manner.
Kirana or the small standalone stores: The impact on them might be minimal and could even be positive to an extent. Their business model has a tight OPEX and core base of regular shoppers. If the supply side is sustained, these stores might even see a growth in patronage. Supply chain constraints might also not hit them very hard as manufacturers always focus on distribution to this segment since it constitutes a significant majority of the retail sector.
The only downside they might face is a cash-flow crunch. Kirana stores are known to offer rotational credit. Even if they reduce this during this period, their cash flow might be affected because many of them have to go and pick up the stocks paying cash.
Mass merchandise stores: Supermarkets might have a relatively lesser impact because they are largely selling essential products. However, hypermarkets might face the brunt of this shutdown because most of them are in malls. Even the standalone ones need to sell food and FMCG categories. As hypermarkets tend to have much higher inventory levels, that is going to be a serious issue.
Their profitability would also be hit because the higher margin categories like apparel would not sell in the lockdown and lower sales even after the lockdown. The inventory of various other categories like apparel, etc., in a hypermarket would have to be liquidated through massive discounts.
Consumer durables & IT product stores: These stores would also be hit hard. First is the loss of sale from the seasonal high of certain categories linked to summer like air-conditioners. Next would be the supply chain bottlenecks that manufacturers would face because of disruption from Chinese vendors. Last but not the least is the shopper behaviour of postponing high ticket purchases in a period of uncertainty and gloom.
Apparel and other lifestyle stores: One of their biggest challenges is going to be excess stock. The existing stock from the previous season plus the summer lines would put tremendous pressure on these businesses. Physical stores would have to liquidate stock from the previous season to create space for fresh stock. End-of-season sales and massive discounts might have a very limited effect because of the current sentiment.
If the next season lines are usually sourced from China, the retailer might have some relief as orders might not have been placed or the stock might not even have been sent by the vendor. The other dimension of inventory from China is the sentiment and concern about products from China. Any retailer who has inventory of such products might be affected due to Indo-China tensions!
Discount formats might benefit as they would be able to source inventory at throwaway prices as their shoppers are drawn by low prices and not the latest fashion or trend.
However, the e-commerce sector is assisting people by bringing solutions both virtually as well as services to their doorstep. Conversely, for the retail sector in the country, it said that it may take at least 9-12 months to recover from the consequences of the Covid-19 pandemic. "The festive season in India in the latter part of 2020 is expected to help retail, but this will entirely depend on how soon the pandemic is brought under control and employment is back on track."
The future of Licensing and Retail is arguably more interesting and uncertain. We will see stores behaving more like websites and websites behaving like stores. The technology is going to transform how we live, embrace the fan based products and how we shop. Technology will take a front seat in both sides of the industry.
By Rutika Malaviya, Licensing Corner. rutika@licensingcorner.com