Paddles on Cartoonito UK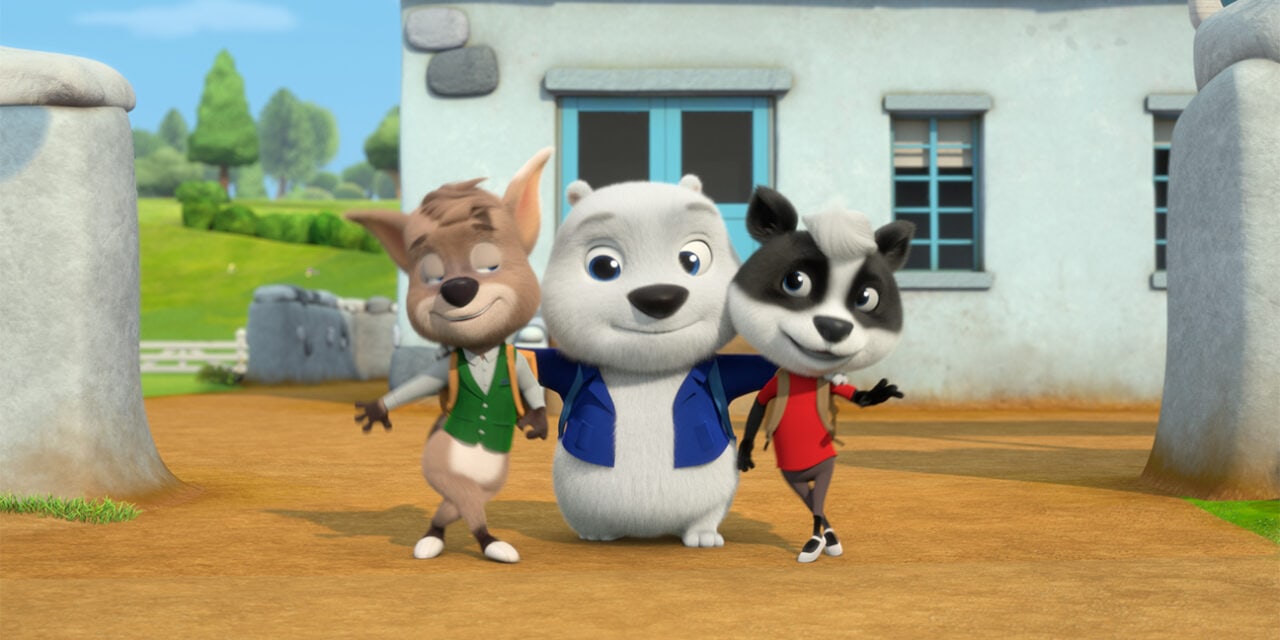 Paddles, the new CGI show for four-to-seven-year-olds from state-of-the art animation and media company Futurum, is to launch on Cartoonito UK in the autumn.
This 52 x 11 series tells the story of a polar bear cub accidentally delivered by the Stork to a frozen River Shannon in Ireland – and brought up by a pack of Irish wolfhounds. Through the adventures, mistakes and discoveries of its funny and huggable star, and his friends Bracken, Bridie and Fagan, Paddles shows its young audience that being different is something to be celebrated and enjoyed.
Paddles will be broadcast on Cartoonito UK from the autumn of this year. Leading pre-school channel Cartoonito UK is the home of some of the UK's best-loved children's shows and characters. It is available on satellite, cable, IPTV and streaming media.
More broadcast deals involving Paddles are imminent and will be announced in the coming weeks.
Paddles is the first offering from Futurum, a specialist producer of children's and family media content targeting the global TV market. Its founding principals include members of the team behind the seven-time Emmy-award-winning children's series Jakers!, as well as senior figures from HIT Entertainment and its global franchises Bob the Builder, Barney and Thomas and Friends.
The creative team behind Paddles has also worked with multi-award-winning titles, including such diverse and highly successful children's offerings as FiFi and the Flowertots, Roary the Racing Car, Bottersnikes and Gumbles, Octonauts and, of course, Jakers!
Paddles, produced in London, Dublin and Istanbul (with partner Melon), boasts all the invention, endearing characters and high production values that made Jakers! a hit across multiple regions, as well as a very successful licensed property. A licensing programme for Paddles is already underway; the first licensees are due to be announced soon.
Brendan Kelly, Head of Sales at Futurum, says: "This hilarious and charming tale of a polar bear cub, his adoring wolfhound family and his high-spirited and funny new schoolfriends has already caught the imagination of broadcasters in many regions. It's about to launch on one of the UK's best-known pre-school channels, and we are certain it will be a hit with viewers in the UK and around the world."