Guru sign broadcast deal with Warner Bros Discovery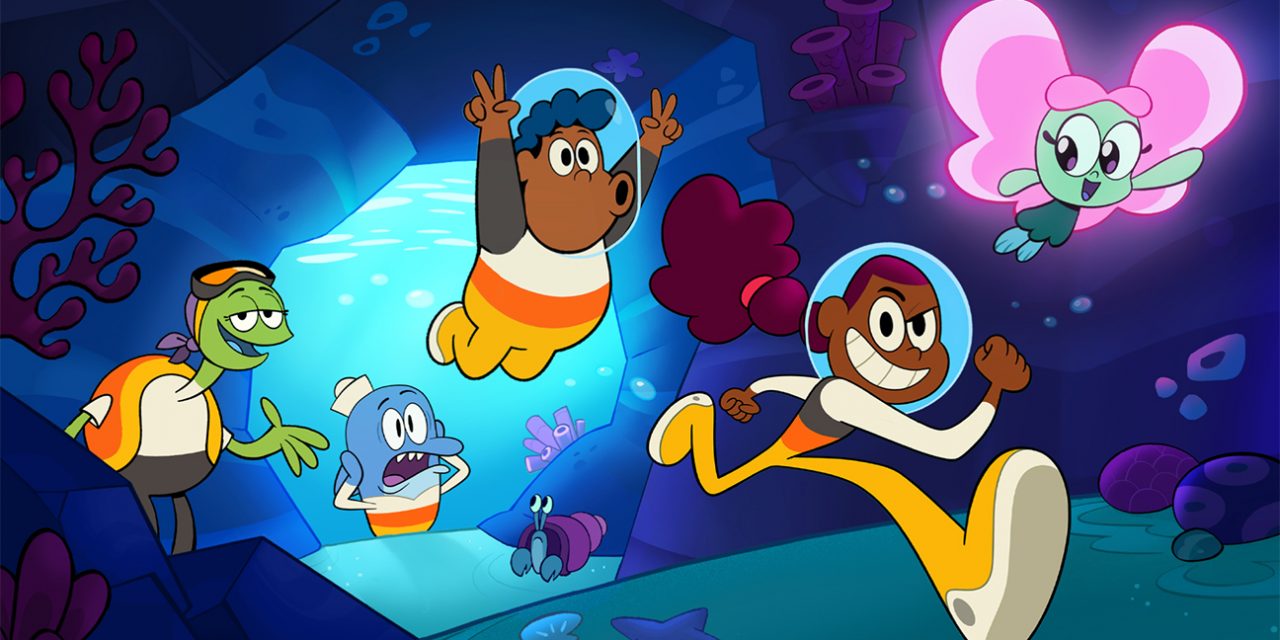 Guru Studio is pleased to announce today it has signed a new international broadcast deal in French-Speaking Europe with Warner Bros. Discovery for its newest series Big Blue.
Coming off the successful launch on Cartoon Network Africa earlier this year, the new comedy adventure premiered on Boing in France on June 6th.
The 52 x 11 min underwater comedy has already premiered on CBC Kids (Canada), Nickelodeon (UK), ABC (Australia) and EBS (South Korea), and will be launching on CTC Kids (Russia) and NRK (Norway) later this year.
Big Blue follows sibling underwater adventurers Lettie and Lemo who lead a quirky submarine crew with a magical ocean fairy stowaway named Bacon Berry. Together, they just might unravel the mysterious secrets of their underwater universe!
"It's incredible to see so much excitement for Big Blue," said Corey Caplan, Director of International Sales at Guru Studio. "The show's zany sensibility, over the top adventure and heartfelt message is really resonating with young audiences. We're proud to have so many great broadcast partners in our Big Blue family."
Big Blue is produced by Guru Studio, the powerhouse animation studio behind the global phenomenon PAW Patrol, True and the Rainbow Kingdom, Pikwik Pack and the Emmy-nominated series Justin Time.
The series is created by Ghanaian Canadian Gyimah Gariba, a Ghanian-Canadian artist who has built a massive online following for his distinct illustrative style and was recently named one of "15 Young African Creatives Rebranding Africa" by Forbes.