Groovy Chick Organic Launches on ASOS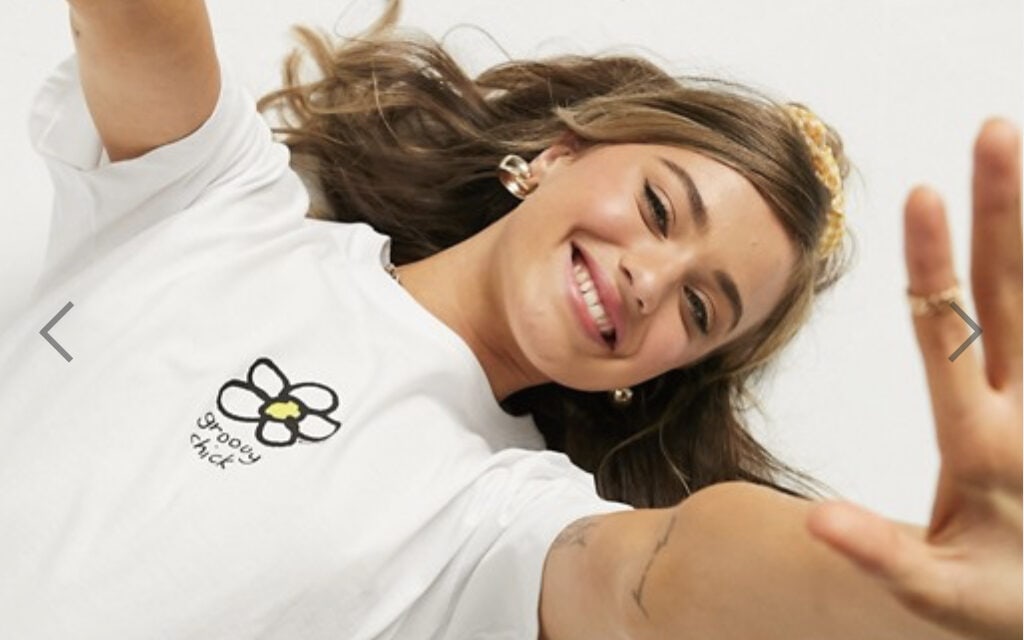 Bang on The Door's Groovy Chick Organic has hit the screens on ASOS.
A range of 100% Organic Cotton T-shirts launched on ASOS this week, with Organic Cotton Hoodies and Organic Cotton Sweatshirts to follow in the range.
Karen Duncan, Director at Bang on The Door said: "In recognising the Climate Emergency we felt that Groovy Chick should be associated with responsible product and using Organic Cotton was a good starting point in the apparel sector."
Daisy Street are the licensee supplying ASOS.
Andrew Levy, Licensing for Bang on The Door adds: "Not only have we insisted on Organic product, but we have reduced packaging by using a sticker in the product pack. Early sale indications are extremely positive, with one line selling out within hours and Groovy Chick trending on Twitter- demonstrating the enduring appeal of Bang on the Door's Groovy Chick and that she has a new generation of fans."
At the time of going to press, one of the lines has sold out within hours and Groovy Chick is trending on Twitter UK.