GO-N Productions joins Federation Studios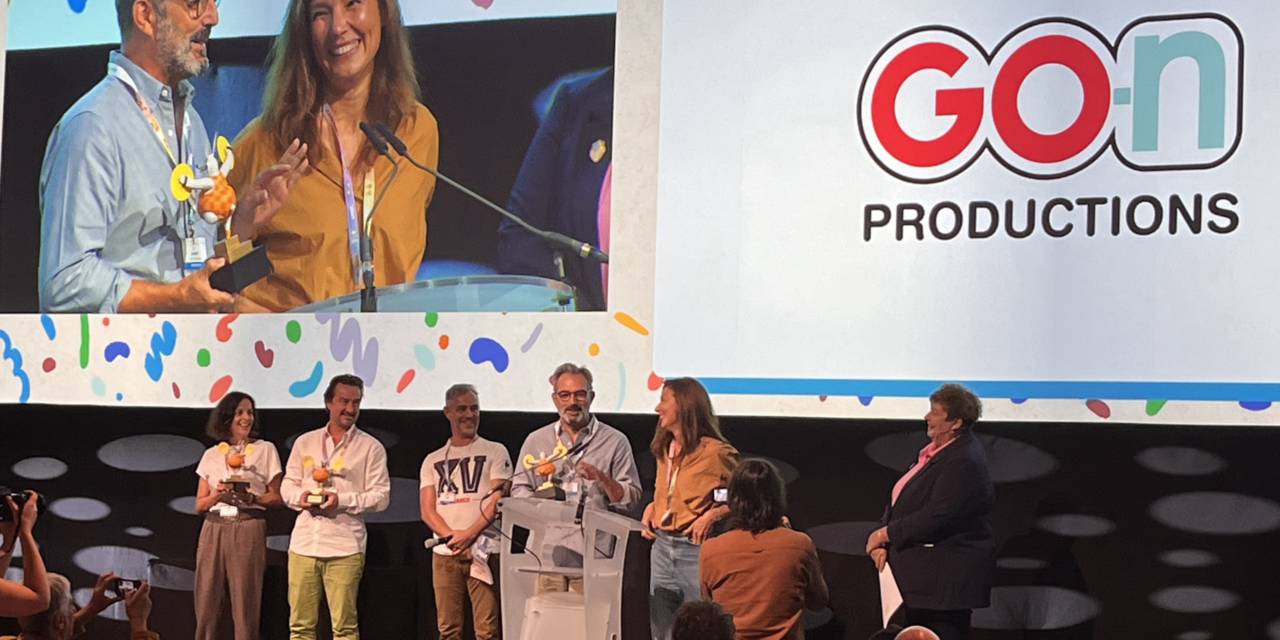 Animation production company GO-N Productions (Anne de Galard and Eric Garnet) joins Federation Studios (Pascal Breton, Lionel Uzan).
Established in 2004, GO-N Productions is internationally recognized for standout hits such as the animated series Simon Super Rabbit, Lou!, Zip Zip and Tootuff, all produced in-house at the company's Paris based studio. Furthermore, on the 21st of September 2023, Anne de Galard and Eric Garnet were also awarded a Cartoon Tribute and named Producer of the Year at the recent edition of Cartoon Forum which took place in Toulouse.
By joining the French powerhouse, GO-N Productions becomes part of a federation of 35 production companies in France and globally, each of them spearheaded by independent producers with their own unique editorial direction. These Federation producers all share a common collaborative, creative and international approach to their businesses, whilst also benefiting from Federation's extensive global reach and solid reputation thanks to its strong in-house sales and distribution operation.
Thanks to the additional GO-N content (11 series totaling 250 half hours of premium animation), the Federation Kids & Family (Federation's production and distribution kids division) enhanced catalogue now boasts over 730 half-hours of kids animation and live-action programming. This consolidates Federation Kids & Family's position as one of the leading European distributors of kids content, which is also thanks in part to premium hits produced by Cottonwood Media (kids prodco and subsidiary of Federation Studios established in 2013 by David Michel, Zoé Carrera Allaix and Cécile Laurenson), as well as numerous 3rd party acquisitions.
Eric Garnet and Anne de Galard, Co-Founders, GO'N Productions said: "GO-N has been creating premium animation for almost 20 years now, and this next stage in our company's evolution will take things to a whole new level. Our main focus has been on content and talent, extending out programs to young audiences worldwide, whilst also highlighting French expertise. In joining the Federation group of companies, we are aligning ourselves with other producers who share the same values and aspirations. This move will bolster our international development, and allow us to produce increasingly ambitious and original content, both in terms of target demographics, formats and animation techniques. We move into this next phase with our entire team, including Emmanuel de Franceschi, Executive Producer and Amélie Oliveau, Digital and Marketing Manager. We very much look forward to working closely with Federation."
Pascal Breton, CEO, Federation Studios said: "With the arrival of Anne and Eric, two of Europe's most talented producers, along with their well-known kids brands, Federation is on track to accelerate its investments and attract top talent, IP's, and build a true federation of European animation producers, as we've already achieved in the field of drama."