Global Deals for THEODOSIA Ahead of Cannes Screening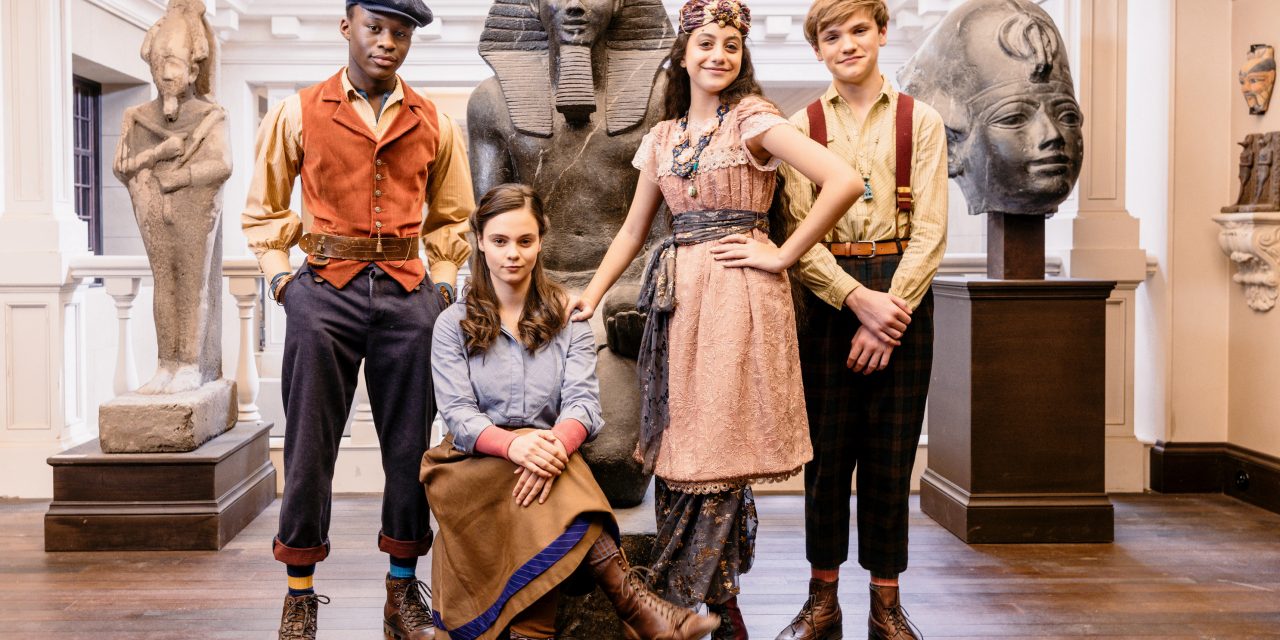 In the lead up to MIPCOM, Federation Kids & Family (part of Federation Entertainment) has finalized key sales for the new girl-lead premium live action series THEODOSIA, produced by Cottonwood Media and leading broadcasters ZDF, ZDF Enterprises, HBO Max and Globo.  
Cottonwood's German production office and ZDF originally spotted the potential for a TV series based on the highly acclaimed books by New York Times best-selling author Robin L. LaFevers, which led to this standout production.
Set in 1906, THEODOSIA (26 x ½ hrs) centers around a smart, bold 14-year old girl and her adventures combining magic and Egyptology. Shot in a cinematic style, THEODOSIA has been snapped up by WarnerMedia Latin America for HBO Max Lat Am (excluding Brazil), France Télévisions, and French streamer Salto.
Marking the official launch and premiere of this high-end series, Cottonwood Media, ZDF Enterprises and Federation Kids & Family will be hosting a private VIP Screening (by invite only) with creator and showrunner Joe Williams on the 12th of October at 9am during the upcoming MIPCOM market.
THEODOSIA is being co-distributed internationally by Federation Kids & Family and ZDF Enterprises.
Monica Levy, Head of Sales, Federation Kids & Family said: "This fabulous stand-out series has already created quite a stir with our buyers, especially as we approach our first live MIPCOM in over a year. We are very pleased to have concluded these initial sales and will have further announcements to follow as other negotiations are well underway."
David Michel, CEO, Cottonwood Media said: "Theodosia marks our second live action series and producing alongside such prominent co-production partners has been an absolute pleasure. Hiring feature film and primetime directors to work on this production has allowed us to take things to a whole new level, resulting in a premium series with a special look and feel that we are very proud of. We very much look forward to our premiere screening during the market and believe attendees will thoroughly enjoy."
Nicole Keeb, Head of International Co-productions and Acquisitions, Children and Youth, ZDF, is delighted: "After being introduced to THEODOSIA by R. L. LaFevers, we were longing to bring her alive on screen. We are very proud and happy to now see the result – it is smashing!"
Arne Lohmann, VP ZDFE.junior, ZDF Enterprises, adds: "The mixture of adventure and suspense in old Egypt and Victorian London is breath-taking. I immediately fell in love with THEODOSIA and I am sure millions of children all over the world will do as well. We are thrilled to invite our clients to the private screening in Cannes."