Genius in Content Deal with BuzzFeed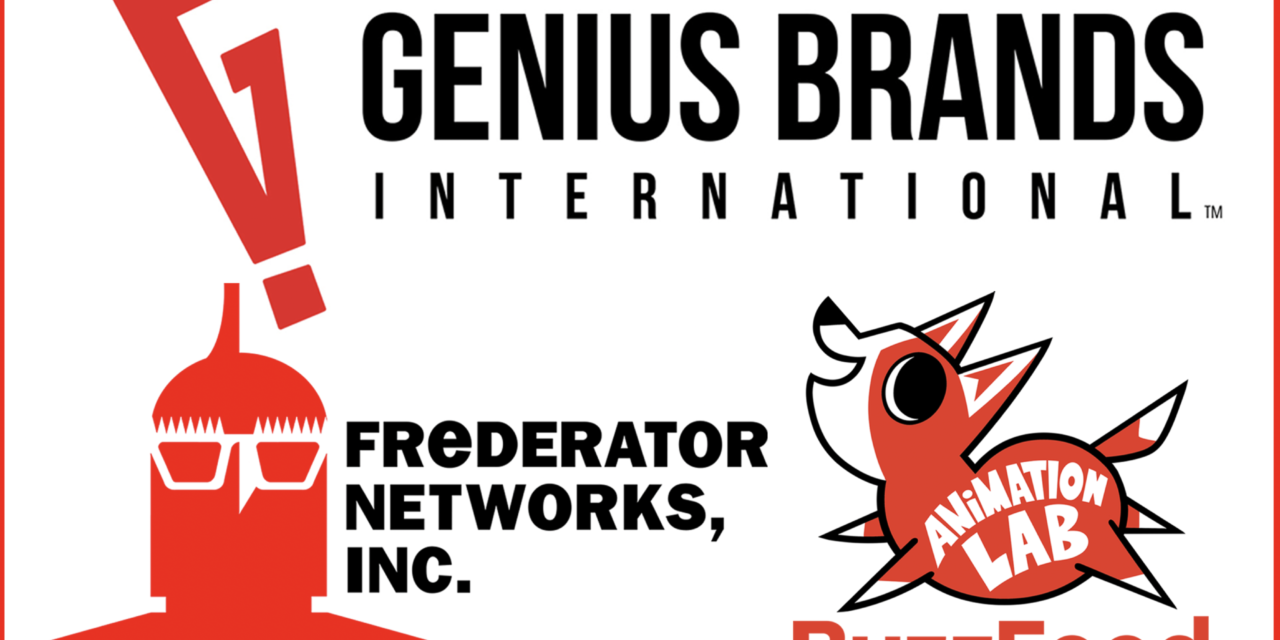 Genius Brands International, Inc., through its Frederator Network subsidiary (a division of WOW! Unlimited Media), announces an exclusive content deal with BuzzFeed, a division of BuzzFeed, Inc.
The deal provides Genius Brands' Frederator Network the exclusive opportunity and first right to develop and produce longform series based on original digital properties created by the BuzzFeed Animation Lab. The first short-form content for series development by Frederator will be The Land of Boggs, a zany buddy comedy that currently boasts over10M followers. Other content under consideration for long-form development includes The Good Advice Cupcake, an aggressively optimistic pastry touting over 6M followers; the lowbrow sister comedy Weird Helga, with over 9M followers; and the adorable gender inclusive series, Chikn Nuggit, with over 7M followers.
Frederator Studios will serve as the global content sales agent, headed by Director of Development Isabel Schultz, and Genius Brands' consumer products' division will develop the retail program for the slate of IP, spearheaded by Chief Brand Officer, Kerry Phelan, and in close partnership with BuzzFeed.
Michael Hirsh, CEO of WOW! Unlimited Media, parent company of Frederator Network, stated: "Our partnership with BuzzFeed offers Frederator a tremendous opportunity to expand on the creativity of their animation lab to further develop their original IP into long-form series for global audiences. BuzzFeed is considered the most watched digital publisher with billions of global content views and nearly 30 million dedicated BuzzFeed Animation Lab fans, which gives us a huge audience and ability to promote each series to a highly-engaged fan base!"
Zee Myers, Head of BuzzFeed Animation Lab, commented: "The BuzzFeed Animation Lab has seen huge success and explosive growth for our animated properties, and we are thrilled to partner with Frederator Studios for development. They have an unparalleled track record in the industry and are the perfect shepherds to take our animated properties into a new format and expand our audience."