TIFFCOM 2021 Pitching Contest Winners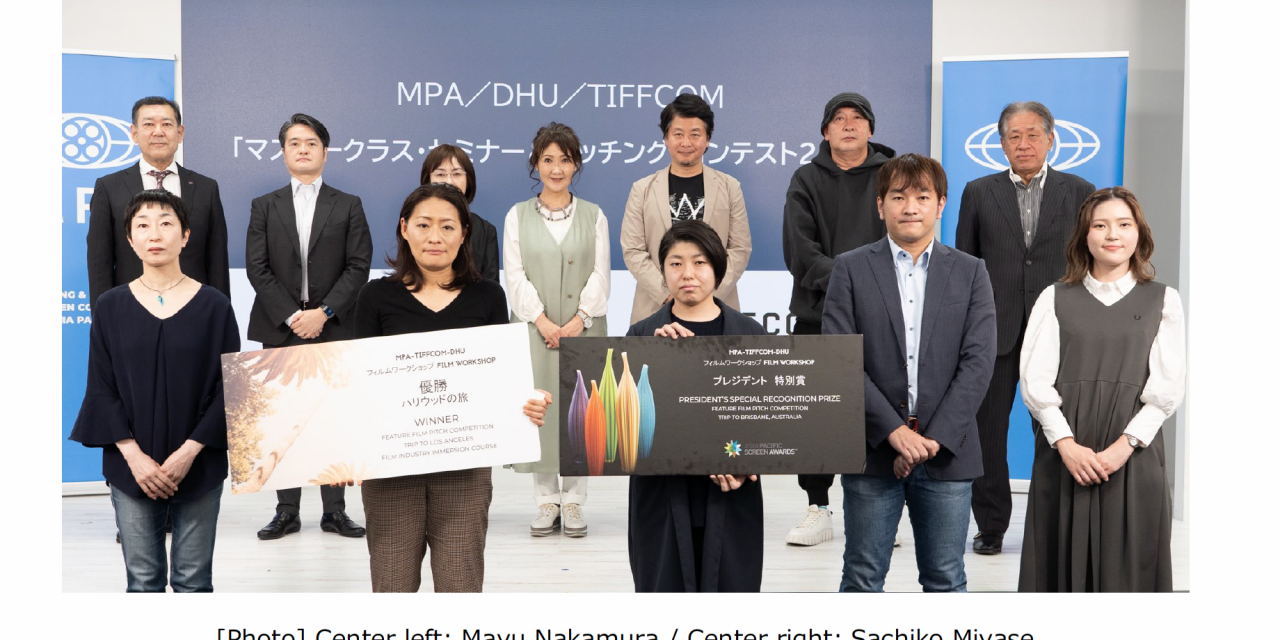 As part of TIFFCOM, the business contents market affiliated with the 34th Tokyo International Film Festival (TIFF)), the MPA/DHU/TIFFCOM Masterclass Seminar & Pitching Contest was held online. The first part, the Masterclass Seminar, welcomed Mr. Emile Sherman, the producer of "The King's Speech" and many other films and TV programs. The second part was the Pitching Contest, in which 5 finalists competed, with the jurors choosing the following winners.
The MPA Grand Prize winner will be awarded a 5-day study trip to the Film Immersion Course in L.A., bestowed by the Motion Picture Association (MPA). Scheduled to depart in November 2022 to coincide with the American Film Market 2022, this 5-day trip will be filled with various Hollywood experiences, including opportunities to meet producers, agents and entertainment attorneys in the Hollywood film industry, as well as to visit studios, production companies, and the writers' and producers' unions.
The Special Recognition Prize winner will be invited to the Asia Pacific Screen Awards, which will be held in Brisbane, Australia in November 2022.
(In case of difficulties in travelling abroad or in holding the events due to continuation of the Covid-19 outbreak, alternative opportunities are to be provided.)