Funko and Warner Bros release horror-themed collection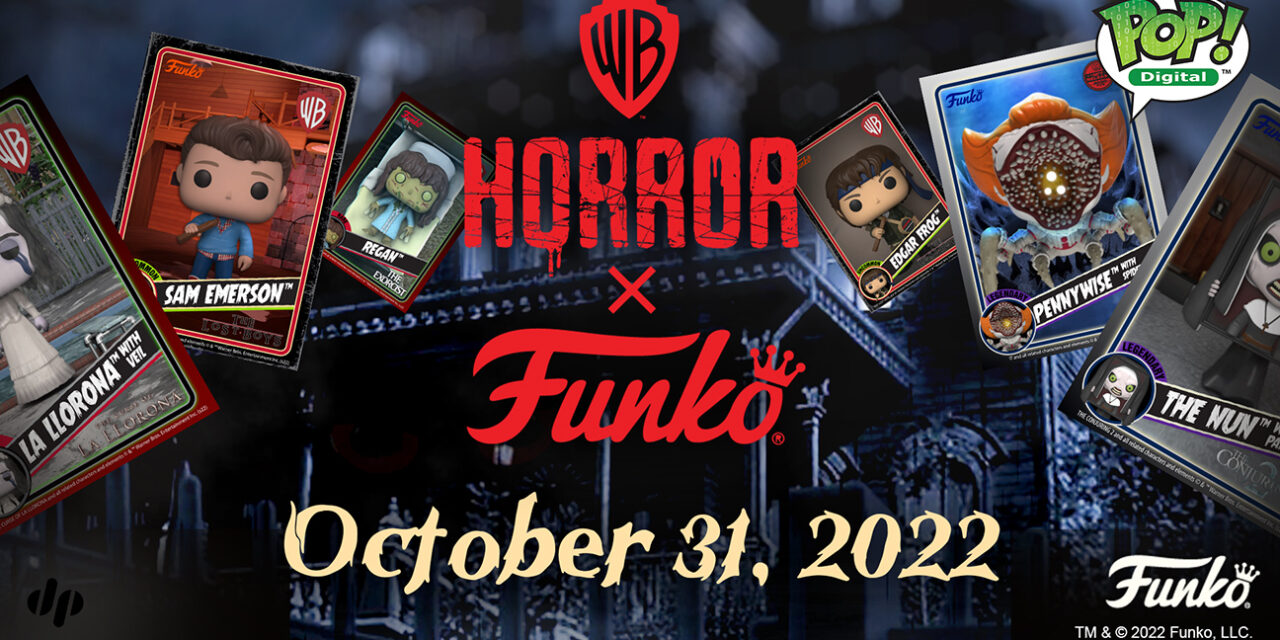 Just in time for Halloween, Funko and Warner Bros. Discovery Global Consumer Products have partnered to release a new horror-themed Digital Pop! collection. Available on October 31, the chilling series highlights horror icons from popular Warner Bros. and New Line Cinema films including The Conjuring, It, The Exorcist and more.
The Funko Digital Pop! line consists of non-fungible tokens (NFTs) presented in the form of digital collectibles that resemble Funko's uniquely stylized figures. The collection will be available via standard packs (5 Digital Pop!) and premium packs (15 Digital Pop!). Each of these offerings is limited to 25,500 packs.
Fans have the opportunity to unveil a rare Digital Pop! with each purchase, which can be redeemed for one of six corresponding limited-edition physical collectibles. Redeemable collectibles within this series include The Nun with Painting, Father Karras, The Crooked Man, Spider Pennywise, Malthus Holding Annabelle and Freddy Funko as Georgie.
WB Horror x Funko Series 1 will be available via the Droppp.io platform, and fans can log on and purchase using a Droppp account and credit card.