Four Seasons Design & Rovio Come Together Like Birds of a Feather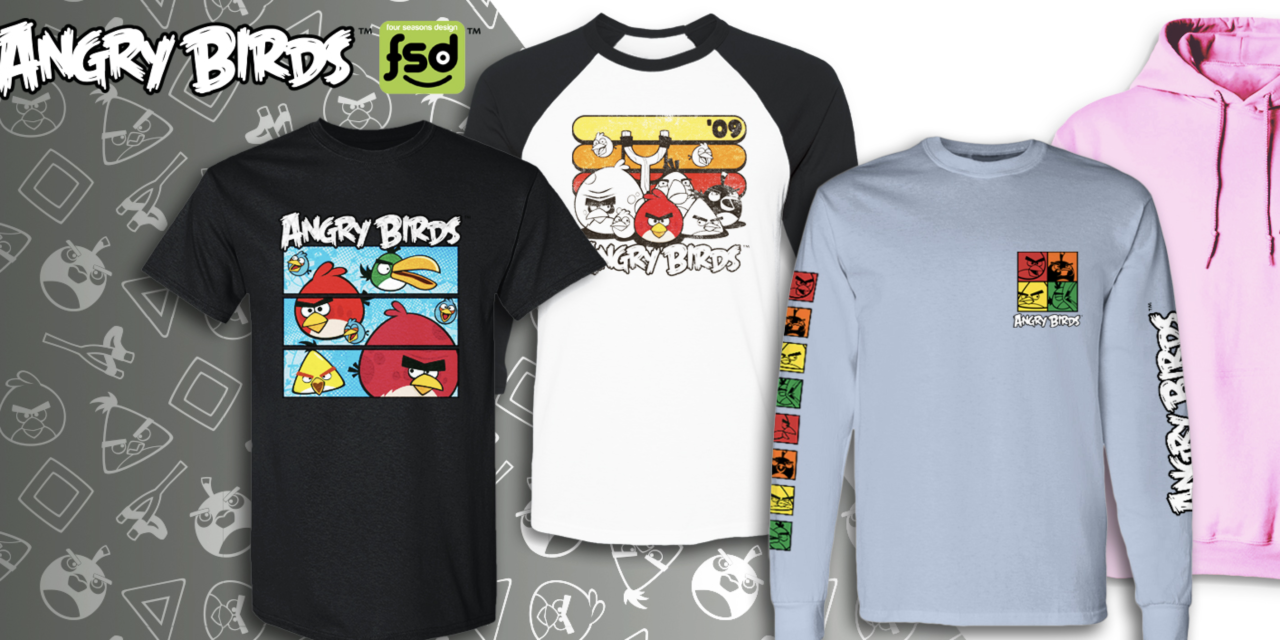 Rovio Entertainment, creator of action-based media franchise Angry Birds, and Four Seasons Design, Inc. a San Diego based apparel manufacturer, today announced a new apparel and accessories partnership, in a deal facilitated by Angry Birds' global licensing agency IMG.
The first apparel collection, which is set to launch later this month, will feature original designs by Four Seasons Design, Inc's veteran creative team around themes such as vintage comic books, retro gaming, and 90's pastels. All products will be gender neutral and cater to Angry Birds fans of all ages. The collection will be available for purchase online at Amazon, Walmart and through the official Angry Birds site.
"We are very excited to be working with the Angry Birds team. Angry Birds is an iconic part of modern popular culture, and the FSD creative team is thrilled to bring their experience and creativity together to offer a collection of original designs that honor the impact Angry Birds has had since its introduction in 2009." said Creative Director, Nick Wright, a 15-year veteran of the Four Seasons Design, Inc.'s creative team.
"Our new partnership with Four Seasons is a great fit for Angry Birds' licensing programme! Starting from the first collection, Four Seasons is bringing a fresh take to their designs with a retro and classic look inspired by the original game, which will be exciting for the fans," said Katri Chacona, Director, Brand Licensing at Rovio.
With 22 years of creative and manufacturing experience, Four Seasons Design, Inc. is a proven expert in the manufacturing industry and continues to produce the highest quality screen printed apparel along with a wide variety of accessories and toys. With this partnership, Four Seasons Design, Inc. aims to create relevant, fun, and innovative apparel that delivers the personalities of the game's characters to Angry Birds enthusiasts.