Folktellers Universe Inks 3-Book Deal with Scribe Publishing for Excerpts from an Unknown Guidebook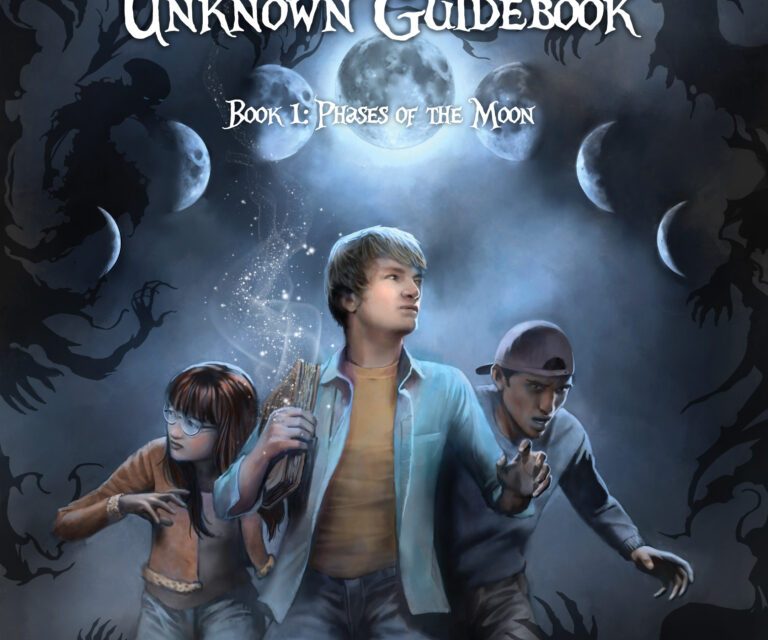 Folktellers Universe and Scribe Publishing Company have announced a new publishing agreement to include the release of the first three books in Josef Bastien's award-winning and highly acclaimed young adult fantasy book series, Excerpts from an Unknown Guidebook, about the adventures of a group of teen storytellers as they cross worlds and dimensions to fight the forces of darkness.  The books will have full retail distribution through IPG.
Book I: Phases of the Moon and Book II: Cave in the Rock, will be updated and re-released, with the first title to be published in December 2021 and the second to be published in March 2022. Book III: Shadows on the Silver Strings will be released in October 2022 as the rest of the series unfolds. The revised series will premiere at the Motor City Comic Con in mid-October in Detroit.
The new publishing agreement follows the announcement earlier this year that a live-action TV series for kids ages 8–12 years old that includes the eight-book story arc is in development with Peter Mohan (Orphan Black for BBC America, The Hardy Boys for Hulu, The Listener for FOX/ION/CTV, and Mutant X for Tribune) serving as executive producer and showrunner alongside Bastian, Scott Paskoff and Vanessa Shapiro, whose Nicely Entertainment will be handling global distribution. Season one of the series (10 x 45') will be based on the first three books, Phase of the Moon.
"The Excerpts from an Unknown Guidebook Series has been designed to get kids excited about reading again," commented Bastien, creator of the Folktellers Universe. "The stories are short, exciting, and filled with creatures, monsters, and the adventures children and adults love. This major series release  is another giant step in immersing our audience deeper into the incredible family-friendly universe we've created, with plans to expand the brand not only into TV, but also music, games, and other transmedia elements promoting children's literacy and family entertainment."
"We're so excited to partner with Folktellers Universe to expand distribution on these books and get them into kids' hands everywhere," added Scribe Publishing Company's founder and publisher, Jennifer Baum.
Folktellers Partner Stephen Sadler stated, "Folktellers mission is built upon the art of storytelling. Our vision, "stories have power and are meant to be shared", fits perfectly with our Scribe's mission and values. We're excited and confident these books and this series will make a positive impact on the lives of people everywhere."
The Excerpts from an Unknown Guidebook series tells the story ofunassuming teenager, Aaron Anderson, who has his world turned upside down as he learns that his destiny is to become a Folkteller–a guardian and wielder of those essential stories that comprise the hopes, fears and potential of humanity across all dimensions. Aaron and a group of friends find themselves on a desperate mission to protect those stories from shadowy creatures whose goal is to snuff out all life and light wherever it might exist. And, along the way, Aaron will be forced to overcome his crippling lack of confidence and trust himself to use the primal power of these stories to fight back the darkness and bring order to the Universe.
The Moonbeam Children's Book Award ranks Excerpts from an Unknown Guidebook as one of the top fantasy series for young readers in 2020, with the second book, Cave in the Rock, earning a bronze medal in the Pre-Teen Fantasy Fiction category. Cave in the Rock is also the recipient of a Mom's Choice Gold Award; and Phase of the Moon is a 2018 International Book Award Finalist.