Kilburn Live & Hasbro to Team with American Dream Live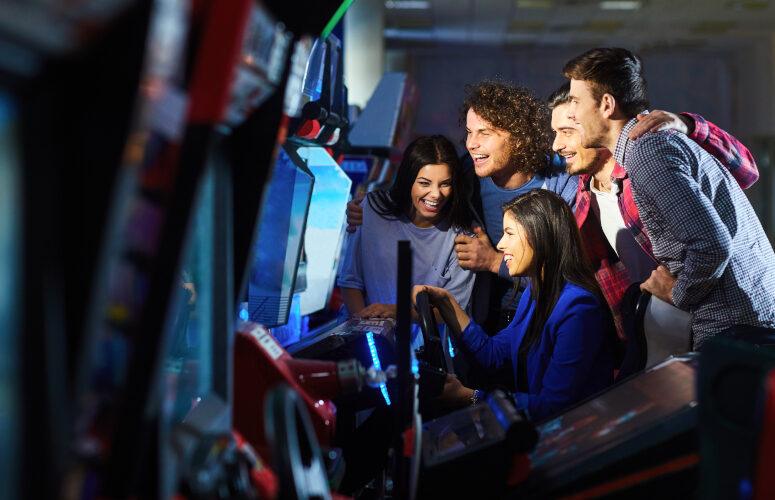 Kilburn Live and Hasbro have announced a deal with American Dream to bring a brand-new Family Entertainment Center concept to the unparalleled entertainment/retail complex located in Bergen County, New Jersey.  
Anchored by some of the most iconic Hasbro brands including Monopoly, GI Joe, My Little Pony, Hungry Hungry Hippos, Clue, Connect Four and Candyland (among others), The Game Room powered by Hasbro is a one-of-a kind immersive concept. Featuring a reimagined arcade platform with highly curated midway games, the attraction will also feature exclusive new interactive attractions such as Skee Golf, paired with expertly crafted food and beverage offerings.
"Our goal with The Game Room was to go big in scale and with innovation. The combination of offering that The Game Room has, I think truly redefines the next evolution in Family Entertainment Centers," said Mark Manuel, CEO of Kilburn Live. He added, "we are excited to see our big and innovative ideas come to life on the world class stage of American Dream, for guests of all ages to enjoy."
Kilburn Live is a market leader in creating large, IP based, live event attractions. From cutting edge live shows to larger-than-life experiences and active play activations, Kilburn Live productions are designed to be immersive entertainment for the whole family. The Game Room is one of the many expansion efforts from the Kilburn Live team into the static location-based entertainment segment of Live Entertainment.
"We want to bring people together to play, but in a manner you aren't seeing in today's marketplace," said Charlie Keegan, CEO of The Game Room. "With the much-loved content from Hasbro and the magnitude of a venue like American Dream, we have a unique opportunity here to bring rich, engaging, interactive experiences to life and in the process re-imagine the destination entertainment concept."
"The Game Room powered by Hasbro is designed to be the next evolution of modern social entertainment," said Matt Proulx, Vice President of Location Based Entertainment at Hasbro. "Anchored with Hasbro's iconic, multi-generational brands, we are focused on providing an immersive entertainment experience that engages everyone and encourages families and guests of all ages to come together to play, compete and socialize."
"American Dream exemplifies big ideas and innovation in the world of entertainment and retail," said Don Ghermezian, CEO of American Dream. "This is why American Dream is the ideal location for Kilburn Live and Hasbro's newest concept, which will set the standard for Family Entertainment Centers, and we could not be more excited to have The Game Room come to American Dream."