Flowhaven Expands Team with Hires from Amazon, Atlassian, Espagon, and Zalando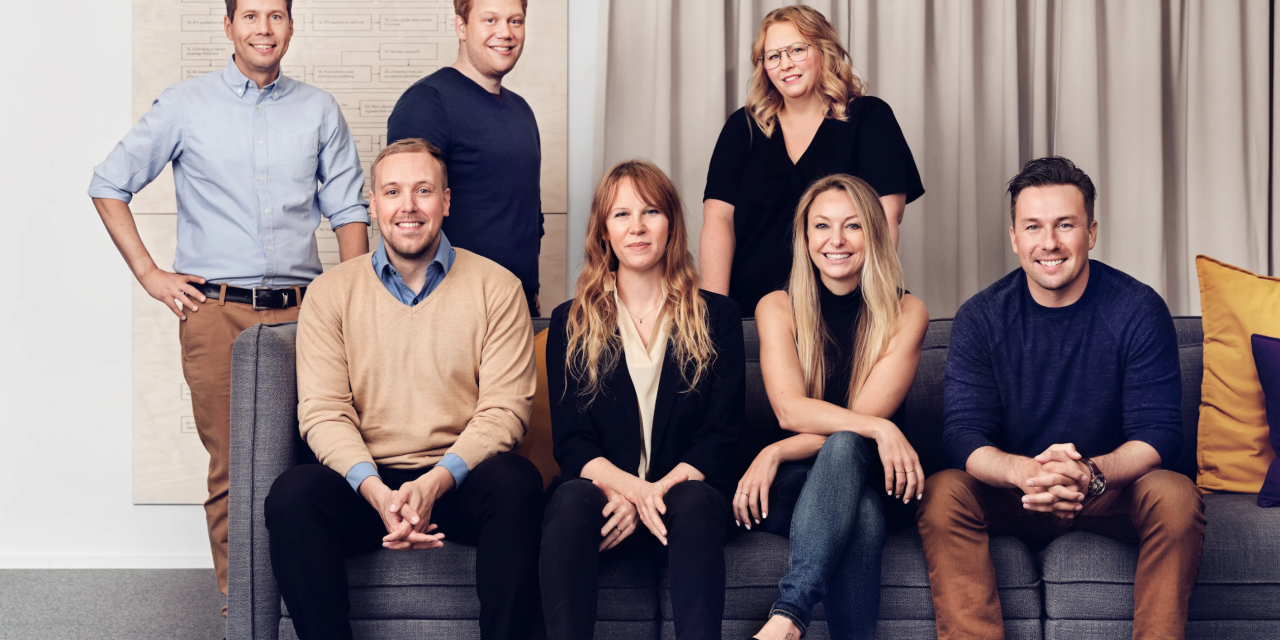 Flowhaven, the Licensing Relationship Management platform (LRM) has strengthened its global leadership team with four strategic hires as the company continues its growth trajectory. Adam Rubin has joined the company as Vice President of Revenue, Tomi Heinonen as Vice President of Engineering; Alex Jones as User Experience Director and; Jourdan Strain as Marketing Director. These new additions will report directly to Kalle Törmä, Chief Executive Officer.
Flowhaven also recently unveiled a new partnership with children's entertainment giant, Zag Entertainment.
The hires come on the heels of a series of organizational developments that have accelerated the company's growth. Flowhaven has had a record-setting year, acquiring a number of customers across new industries, including universities, record labels, and more. Thousands of companies rely on Flowhaven to move their business forward each day. In the last year, Flowhaven raised $16M in funding led by Sapphire Sport and more than doubled its teams in Helsinki, Los Angeles, and London. Additionally, the company also opened offices in Tokyo and strengthened its satellite operations in New York and Berlin.
"I'm incredibly proud of everything Flowhaven has achieved this year," says Törmä. "We've seen our footprint double from two international offices to four, with nearly 100 team members and an increased global market share. It's a true testament to our product and services that we have not lost a single customer to a competitor since the company's inception. Our newest hires are yet another vital piece in our growth journey. I am thrilled that they chose to join Flowhaven's mission and look forward to seeing how they will apply their unique skills to move it forward."
Adam Rubin brings over a decade of sales and growth experience to Flowhaven. As Vice President of Revenue, he will be responsible for the company's global sales strategy and execution. Most recently, he served as Vice President of Sales at Epsagon where he grew its revenue teams, laying the foundation for the company's recent $500M acquisition by Cisco. Other posts include Director of Sales at business intelligence leader, Sisense, where he helped the company grow its sales operations in the Western United States from scratch to double-digit millions allowing the company to reach revenues of over $100M ARR; ZocDoc, where he oversaw growth, culture, scale, and production as Senior Sales Manager of 100+ people and; Yodle, where he set million-dollar sales records and oversaw expansion in the Western United States through its acquisition by Web.com.
"Flowhaven is one of the most impressive early-stage platforms I've seen," says Rubin. "What attracted me most was how quickly we've been able to make a name for ourselves in the space and how many customers—big and small—we've been able to support. Each stage of a company's growth requires careful planning and execution. The playbook that got us to where we are today will not be the same playbook that gets us to our next milestone: double-digit millions in ARR. My team and I are beyond excited to lead this next stage of growth. The future is very bright here at Flowhaven."
In his new role as Vice President of Engineering, Tomi Heinonen will lead Flowhaven's innovative development team while driving technology and product standards to new heights. Before joining Flowhaven, Tomi brought his engineering brainpower to German e-commerce giant, Zalando (FWB: ZAL), where he oversaw 3rd party integrations to the company's fashion platform and supported influencer programs. He also held various leadership roles at Ekahau (Nasdaq: ZD), where he built and maintained high-performing Wi-Fi networks for clients including Google, IBM, Verizon, Microsoft, and NASA, and; Tapp Commerce where he designed a transformative technology stack for high-volume transaction processing for cash and digital value transactions.
Alexandra Jones joins Flowhaven as Director of User Experience and will oversee the product's visual and creative elements to make the user experience as intuitive and enjoyable as possible. Alex is an authority on user needs, behaviors, and emotions and will apply her insights to supercharge product strategy and design. Before hopping on board with Flowhaven, Alex served as a Senior User Experience Designer at Atlassian (NASDAQ: TEAM), where she used non-traditional methods to launch company-wide buyer experience and commerce initiatives. She also led product design at Saatchi & Saatchi, J. Walter Thompson, and BBH London delivering world-class UX across a portfolio of Fortune 500 clients such as Google, Audi, The Guardian, British Airways, Virgin Media, Barclays, Axe/Lynx, and Johnnie Walker. Gabriel Johnston joins the team to support Alexandra as UX Research Lead. A user experience and design veteran, Gabe's most recent stops include Senior UX Researcher at Amazon; User Experience Researcher at Google; Design Researcher at Microsoft; where he worked with flagship properties including Amazon Alexa and conducted large-scale domestic and international research to guide product vision and design.
As Marketing Director, Jourdan Strain will steer the company's lead generation activities and help position Flowhaven as a globally recognized, premium product brand. Jourdan is passionate about creating iconic, beloved brands that bring humanity and personality into the technology space. Prior to Flowhaven, Jourdan helped evolve brand and content strategy at BrainStorm, Inc. (a leading Microsoft training partner) as the company grew 10x in size and acquired customers like PepsiCo, Clorox, and ThermoFisher Scientific. In addition to creating compelling marketing campaigns like The Productivity Happiness Lab and Scale the Joy, Jourdan developed a dynamic customer stories program that captured the successes of Extra Space Storage, Maritz, and more.
Flowhaven also recently unveiled a new partnership with children's entertainment giant, Zag Entertainment. The brand licensing software pioneers will help Zag oversee contracts, perform rights analysis, and design approval properties including the award-winning series "Miraculous: Tales of Ladybug & Cat Noir."
Flowhaven has also added Warner Music Group (NASDAQ: WMG) to its growing list of clients.