BBC Studios showcases global brands for all ages in Las Vegas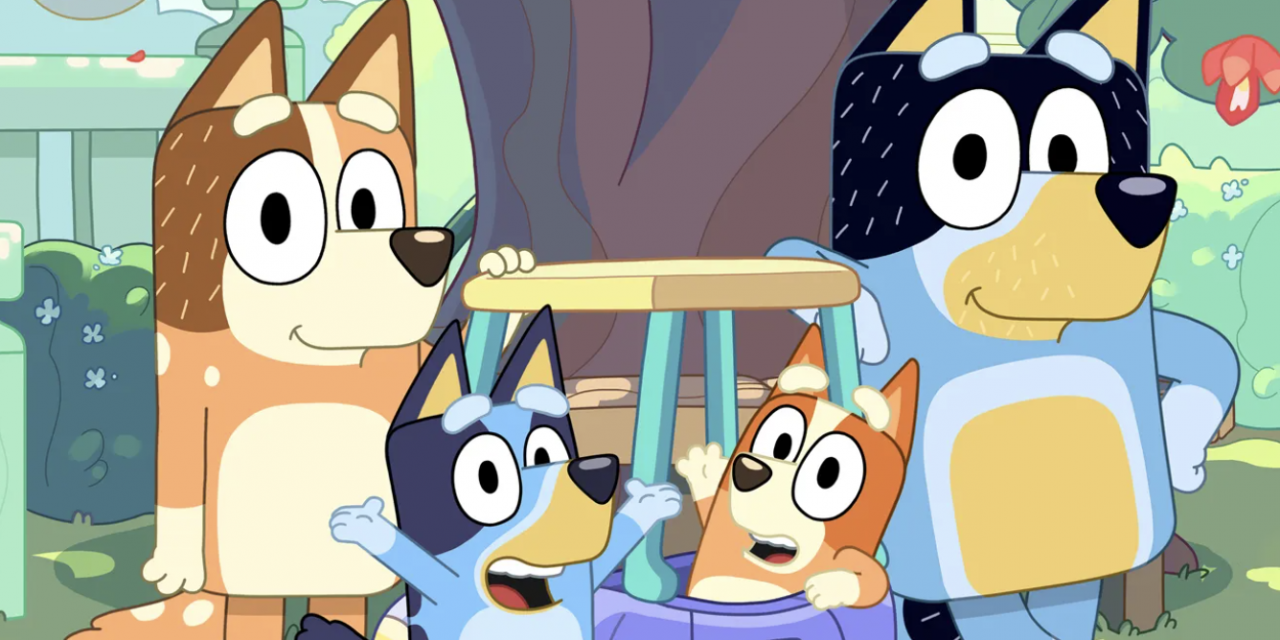 With Licensing Expo 2022 set to open in Las Vegas on 24 May, BBC Studios is set to share an impressive roster of brands with delegates.
BBC Studios' raft of titles includes global preschool hit Bluey, adventures in time and space with Doctor Who, multi award-winning animation Hey Duggee, much-loved entertainment show Top Gear and natural history brand BBC Earth.
"We're so excited to share our incredible range of brands with the industry, update people on our latest plans and products and to meet potential new licensees. It's been a while since we've been able to get together like this and we've certainly got a lot to catch up on – not least global hit preschool show Bluey, new Doctor Who and so many more popular brands we have in our roster and in development," said Stephen Davies, Managing Director of Consumer Products and Licensing, BBC Studios.
Licensing Expo is also a chance for BBC Studios to discuss the recently launched Kids & Family Division, which combines the exceptional talent and expertise of the BBC Children's Production team and the content investment, customer and brand experience within BBC Studios into a new and integral part of the BBC Studios content powerhouse.
BBC Studios are at stand N204 for the duration of Licensing Expo 2022 with representatives from offices in all global markets in attendance.
Bluey
Global-hit animation Bluey was Disney Junior's #1 ratings driver with kids 2-5 in 2021 in the US with audiences world-wide falling for the lovable Blue Heeler pup and her family and friends. Bluey has set viewing records in its native Australia and features in the top three Disney Junior shows in five EMEA markets[2]. BBC Studios is establishing a long-term global licensing programme for Bluey and has already appointed agencies and licensees in markets around the world. Key existing agreements include master toy partner Moose Toys and master publisher Penguin Random House as well as global and multi-territory deals including VTech, Crayola, Colgate and a recently announced deal with Hasbro.
Season three of Bluey debuted on ABC TV in Australia in November 2021 and is set to be released globally on Disney platforms later this year. It was recently announced that hit stage show Bluey's Big Play will be touring in the US from November 2022 after a successful debut in Australia. The show has also made international headlines for an innovative partnership with Airbnb which saw the Heeler's home recreated 'for real life' in Brisbane for a lucky family to stay at.
"Bluey has had an incredible couple of years of rapid growth with strong sales across markets and product lines, we're excited for the future of the brand and we've put a strong platform in place to support the development of Bluey for the long-term. The show itself is so special and touches so many people and we are delighted to have assembled a fantastic global licensing programme with partners around the world who are busy making great products and experiences for fans," said Andrew Carley, Director of Global Licensing, BBC Studios.
Doctor Who
With over 58 years of history as the world's longest running action-adventure television show and the Doctor's next regeneration due to air later this year, Doctor Who is a hit global franchise with hundreds of thousands of fans worldwide and over 50 long-standing licensees including Character Options, Moonpig.com Limited, Winning Moves, Eaglemoss, Build-A-Bear and Brand Alliance.

Titan has renewed their worldwide licensing agreement for collectible figurines, apparel, cards, art prints and gifting/novelties. Battlefront Miniatures will continue to produce toys and games across Europe, the US, Canada and New Zealand.
Hey Duggee
Multiple BAFTA and Emmy award-winning preschool animation Hey Duggee continues to delight fans and was recently commissioned for a fourth series as well as hitting the headlines for special collaborations with fitness guru Joe Wicks, and naturalist David Attenborough who narrated The Green Planet Badge. Hey Duggee has an impressive global footprint in over 150 territories and more than 1.2million fans across its social channels and its official YouTube channel has more than a billion lifetime views. In 2021 in the UK, Hey Duggee was the most-watched kids' show on CBeebies and was streamed more than 250m times on BBC iPlayer.
The licensing programme continues to grow with new UK licensees recently announced for health and beauty products, H&A and an expanded range of wheeled toys from MV Sports. Master toy partners are Golden Bear (UK), Bizak (Spain) and Lansay (France), with wooden toys from 8th Wonder in the UK and roleplay and bubbles from HTI Toys (UK). Master publishing agreements are with Penguin Random House (UK), who recently scored a #1 bestseller for The World Book Day Badge, and Hachette (France). Ypsilon Licensing were announced as agents for Spain last year while France TV are licensing agents for France.
Earlier this year a new attraction, Hey Duggee's Big Adventure Badge, opened at CBeebies Land at Alton Towers Resort in the UK.
"Hey Duggee continues to delight audiences and we continue to be delighted with the growth of the brand. We have great existing partners for Hey Duggee and we're continuing to welcome more on board. It's going to be an exciting year for the brand with new content to share later this year and new partnerships to announce soon," said Mandy Thwaites, Director, Magazines & Consumer Products, UK Division, BBC Studios.
Top Gear
Top Gear still sits in pole position with its 31st series and BBC Studios are looking to expand the licensing portfolio for the hit global brand. Current successful partnerships include, Danilo for cards and calendars and TDP and Aykroyds for nightwear. DreamTex as bedding partner, and Assured Products Ltd for car cleaning gift kits. Kimm and Miller are partnered for food gifting, Immediate Media for magazines and recently signed Ginger Fox for board games. BB Designs will also be working on the Direct to Consumer website selling multiple product areas.
BBC Earth
As BBC Studios natural history content pipeline grows bigger than ever, the BBC Earth brand continue their partnerships with Teemill who have added a fun children's collection to their sustainable clothing range and Danilo for cards and calendars.