Fizz exclusive Care Bears range launches in Primark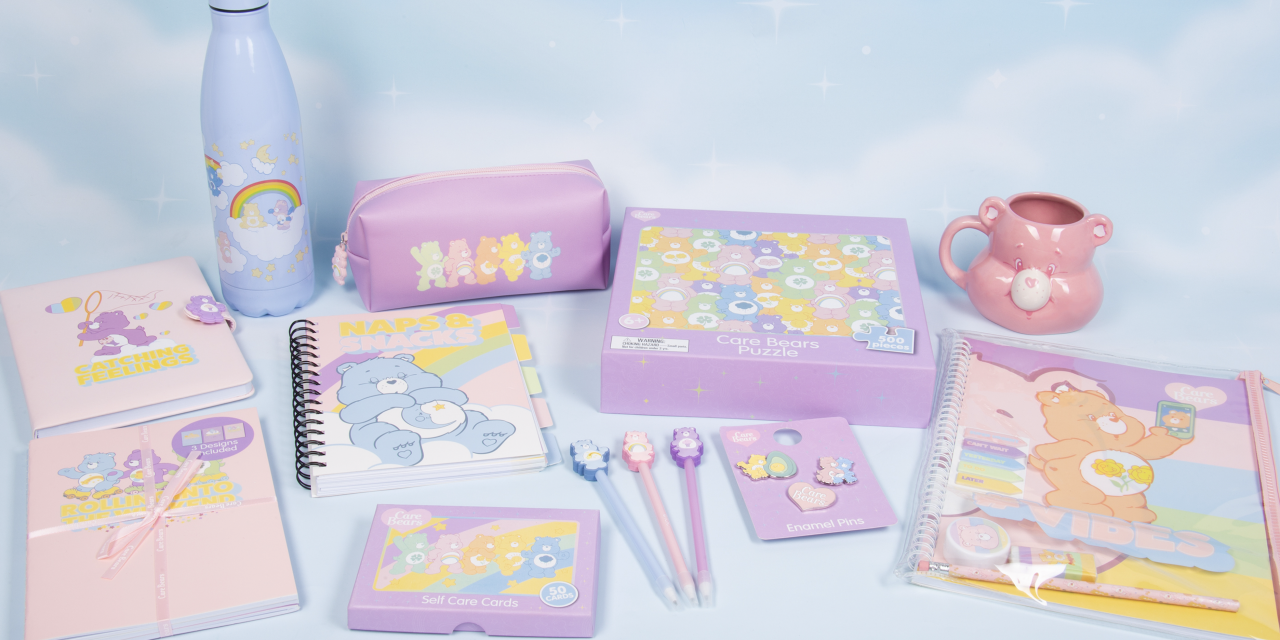 Brighton-based, Fizz Creations, has developed a range of Care Bears
stationery and accessories to celebrate the Care Bears' 40th anniversary this year. The new range is available exclusively in Primark stores now, it is announced.
The Care Bears collection features pens, pin badges, drinkware, a puzzle, wellness cards, and a variety of notebooks, all in a beautiful pastel palette.
Last year, Fizz Creations established a partnership with Bulldog Licensing to deliver Primark range for the anniversary and they will launch another beauty and tech range later in the year that will be available across wider distribution channels.
Sophie Yates, Bulldog Licensing's Licensing Executive, shared: "Fizz have really managed to hit the spot with their Care Bears product, and if the sharing and caring of the range across social media is anything to go by – the collection looks set to be a fan favourite!"

Scott Bundy-Higgs, Fizz Creations' Senior National Account Manager, said: "It has been great working with the team at Bulldog to bring this nostalgic 80s classic brand to Primark shoppers in a fun and fresh way! I am excited to see the reaction as I know it's going to be a hit!"

Fizz Creations have delved deep into the world of licensing over the past year, receiving multiple awards for their innovation and ability to embrace the nostalgia of iconic brands and deliver a mass appeal product line.

Zoe Ryan, Fizz Creations' Head of Marketing, added: "The Care Bears' brand appeals to all ages and I remember growing up with them back in the 80s. Fast forward to 2022 – the Care Bears have reached an iconic status – not only to the original fans, but also their children – and it seems everyone in between, too. There's a whole lot of care for the Care Bears!"