First Officially Licensing Crayola Cookbook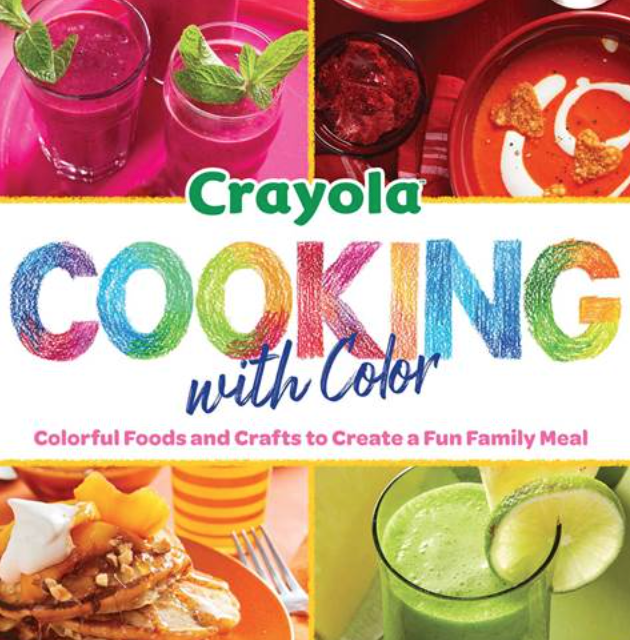 Crayola announce the publication of the first officially licensed Crayola cookbook—Crayola: Cooking with Color (October 31, $27.99). This full-color family cookbook is filled with more than 40 recipes that will dazzle plates and palates with a vibrant array of delicious foods that burst with color and flavor.

With easy step-by-step instructions, home cooks of any experience level can create a medley of dishes inspired by Crayola's classic colors from appetizers to main dishes, drinks, and desserts. Crayola: Cooking with Color helps make preparing healthy meals as a family easy and fun, and each recipe includes simple ways to involve children of all ages in the kitchen—from whisking eggs to using cookie cutters to turning yellow peppers into delicious, healthy stars!

40+ FAMILY-FRIENDLY RECIPES: From breakfast to dinner to afternoon snacks and desserts, create colorful, healthy, delicious dishes for every meal and occasion.

COOK BY COLOR: Create delicious dishes inspired by a rainbow of Crayola color categories like Yummy Yellow, Totally Rad Red & Pink, Outstanding Orange, Bold Blue & Purple, and Great Greens.

INSPIRED BY CRAYOLA CLASSICS: The Crayola collection of 64 creative colors inspires delicious dishes like Liquid Gold Creamy Corn Chowder.