First-Ever Toys & Games Report from The Insights Family Highlights Big Changes for Q2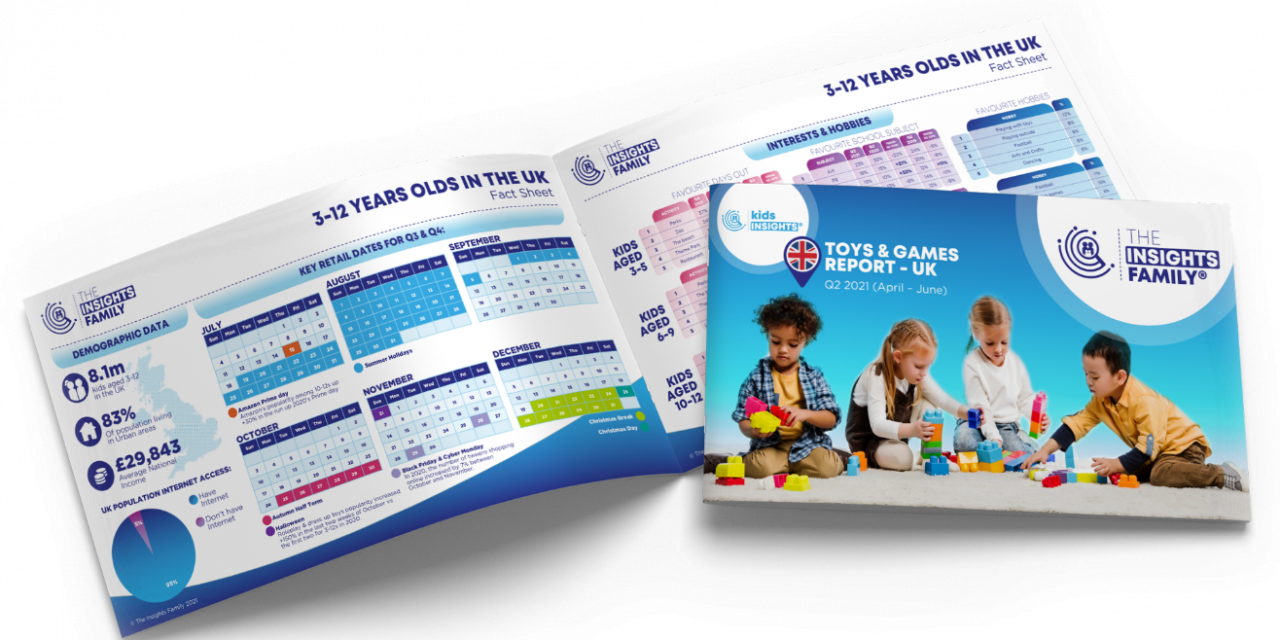 The Insights Family – a global leader in kids, parents, and family research has launched their very first Toys & Games Report UK.
The new report, set to be released each quarter, looks at the attitudes, behaviours and consumption preferences of kids aged 3-5, 6-9 and 10-12, highlighting key changes and year-to-year trends.
Sarah Riding, Research & Trends director at The Insights Family comments "It's been an interesting quarter, with significant changes as the world returns to some form of normality. The Toys & Games Report shows a strong trend towards the popularity of traditional and well-known toys, as well as a growing interest in creative toys. In fact, year-on-year, brands like Barbie, Minecraft and NERF toys have all experienced +30% growth as kids' favourite toys."
Along with detailed data on kids' toy preferences, expenditure, influence, leisure and lifestyles, brands can learn about the top licensing categories and toy-related purchases from TV, video games, film, and Youtubers. The new report also includes a section on 'Looking Forward' which covers 'What is the next big thing?' and 'What new toys would you like to own?'.
As we head towards the Christmas and holidays period, The Insights Family are releasing the first Toys & Games Reportfree of charge at get.theinsightsfamily.com/toyreport for a limited time only.
The Toys & Games Report Q2 2021 is based on The Insights Family unique methodology, which sees them speak to at least 3,313 children aged 3-12 every quarter in the US. The Insights Family have also released a US version of the report.