20 Years with Total Licensing as My Witness!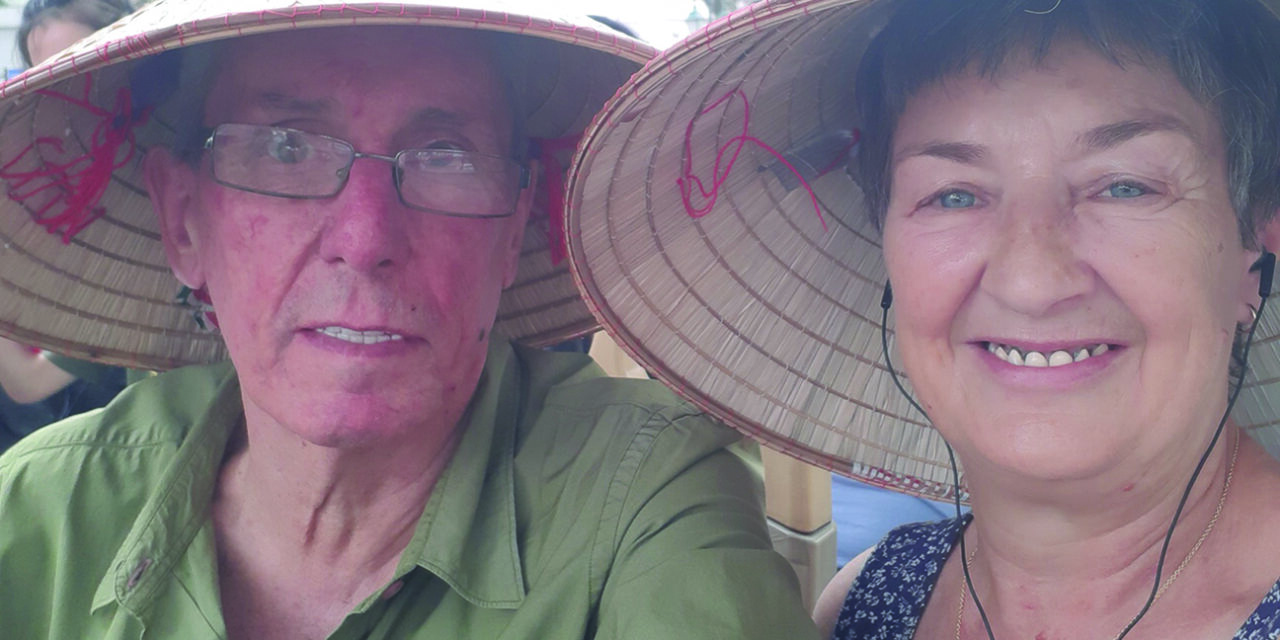 By Grahame Grassby
In February, 2003, in New York, Fred Gaffney is the first inductee into the Kidscreen Hall of Fame.
At the Hall of Fame presentation, Fred Gaffney announces to the assembled audience that Grahame Grassby cannot be present as he is at that very moment in Paris proposing to his partner Deb Ryan.
In fact, Grahame Grassby is actually standing outside a bistro in Paris in the freezing cold on a conference phone call with The Wiggles manager, Mike Conway, who is on the call in Sydney with the Hit Entertainment Chief Operating Officer, Charlie Caminada on the call in New York and with the Disney TV buyer who is on the call in LA.
The purpose of the call is to finalise the commercial terms of a deal to license the entire Wiggles TV catalogue to Disney for broadcast in the US, the call lasts 40 minutes, the deal is done, a triumphant Grahame goes back inside the restaurant to celebrate this great event but does not receive the expected congratulatory response, rather is met by an angry Deb Ryan who has a cold dinner sitting in front of her and who leaves the restaurant, advising Grahame that she will be returning to Australia alone.
Fast forward 20 Years
In March, 2023, at the Melbourne Toy Fair, Fred Gaffney and Grahame Grassby present the Fred & Grazza Go Bananas Live! show – a retrospective look at the history of them selling Bananas in Pyjamas around the world from 1994 until 2003.
Deb Ryan, the long-time partner of Grahame, is the technical producer of the Fred & Grazza show and is both filming the event on her iPhone in one hand and in the other hand, running the video playout on two TV monitors behind Fred and Grahame on stage.
Ten days later, after a quick dose of COVID, Deb and Grahame are on a day trip out of Hanoi, Vietnam, being driven by their driver Sun, who speaks no English.
Sun uses Google Translator and WhatsApp on his iPhone to communicate with Deb and Grahame in English throughout the day.
Prior to one of the stops during the day, Sun plays Deb and Grahame the following message: "The Grandparents should have bought more warm clothing as it will be cold on the boat for two hours."
And towards the end of the day; "Would the Grandparents like to go to the Dancing Monkey Cave now or back to their hotel for rest?"
Funnily enough the Grandparents chose to go back to their hotel for a rest – and let the record show that neither Deb nor Grahame have any children, let alone grandchildren!
So, Fred, Deb and Grahame have been on work and personal journeys for the last twenty years and in answer to the question what has changed over that time, my response is everything and nothing at all.
Let me explain.
The changes I've seen over the last 20 years are nearly all the consequence of advances in technology:
* In 2003, business was conducted on phones – be it mobiles or landlines, phone calls were the primary way of conducting business – not any more.
Over the last 20 years, everything moved first to e-mail, then texting, then social media brought the likes of Instagram, WhatsApp, WeChat, Snapchat and then COVID arrived, sending everyone home for two years and it all became about Zoom.
To underline how much communication methods have changed, I was recently speaking to a publicist at one of the world's largest book publishing companies and I said to her that she could always call me, and her shocked facial expression with her response; "Oh no, I'd never call someone directly on the phone!" told the story – if a publicist won't make a phone call……
* In 2003, there was no YouTube – "What do you mean there was no YouTube?" – I mean YouTube had not been invented yet, it was launched in 2008. "So what did you do, how did it work?" – Well, we transferred and watched content on DVDs – "What's a DVD?" I once had a job as recently as 2018, buying and selling film and TV video content for release on DVD home entertainment and now I don't – that industry is gone, along with all the shops that rented DVDs like Blockbuster – and it's been replaced by SVOD streamers Netflix, Amazon Prime, Apple TV+, Disney +, Warner Max and Paramount +.
* Similarly, in 2003, visitors to our home didn't break out laughing at our CD stacks but not anymore – in 2023, Spotify, Amazon Music, Apple Music, YouTube Music and Sound Cloud all offer competing music streaming services and our CD stacks evoke great hilarity from everyone who sees them.
But even now in 2023, YouTube itself is being runover by the Chinese juggernaut Tik Tok, which in turn is facing increased competition for eyeballs from Instagram Reels, YouTube Shorts and a whole bunch of recently launched FAST TV channels.
* In 2003, cash money was still a thing – we had notes, coins and plastic cards.
In 2023, we pay with phones and watches – plastic cards still exist but cash money is becoming a rare sight. I was in a shop yesterday that had a sign saying "cash accepted at register one only." And I find myself asking in shops "do you accept cash money?" and a condescending sales assistant usually replies, "no sir, only phone or card." And I think to myself, "Go fxxx yourself."
* In 2003, Amazon finally turned a profit after having lost money in every one of its first nine years in the home delivery business. In 2023, home delivery rules and Amazon is the king of the castle. Two years of COVID lock up certainly helped the popularity of home delivery, especially in the home meal delivery business, but buying on the internet and having everything home delivered is now the norm rather than the exception.
And it's wrong to fantasize about giving those blasted food delivery bikes a shove as they come at you the wrong way down a one way street!"
* In 2003, there were only dumb phones and cameras were still used to take photos. It wasn't until 2007 when the first iPhone was launched with an inbuilt camera and the iTunes App store was launched in 2008. Now there is an App for everything – even an App to teach your child to do number twos called Crappa – and actual cameras, not ones in phones, are pretty much only used by professional photographers.
* In 2003, Google's stated code of conduct was "Don't be evil" noting that "We believe strongly that in the long term, we will be better served—as shareholders and in all other ways—by a company that does good things for the world even if we forgo some short-term gains." Google dropped the "Don't be evil" slogan somewhere along the way.
In 2023, Google rules the internet but look what's this coming over the horizon – the biggest changemaker we will witness in our lifetimes – it's called AI (Artificial Intelligence) – ChatGPT and similar AI apps are going to revolutionize the world in ways I cannot imagine but changes that will occur on a scale not seen before have already begun.
So, looking back at 2003 what were some of the biggest properties before all this change occurred? There was all things Disney, and Star Wars, Barbie, Sesame St, Lego and Pokémon – and what are some of the biggest properties in 2023 – there are all things Disney including Star Wars, and Barbie, Sesame St, Lego, Pokémon and oh that's right, Bluey's doing quite well, as is the YouTube property, Cocomelon and the video game based, mega movie hit, Super Mario Brothers.
So everything now is pretty much the same as it was except just add in a few new properties that are now spinning off the internet and computer games and there's still a human with a great new idea for a TV show.
And as for the Grandparents, Deb & Grahame, they are the same, just 20 years older and will be off to Egypt for a holiday before seeing some of you at Kidscreen in February 2024 and Fred Gaffney, well Fred will attend Licensing Expo in May 2024 for one last time to celebrate his 80th year on Planet Earth – be sure to say hello as he says he won't be back that way again – we'll see.
Happy 20th Birthday Total Licensing – to Francesca, Jerry, Rebecca and Helen – thanks for being there.