First Character and Entertainment Pitchers announced for Pitch Smarter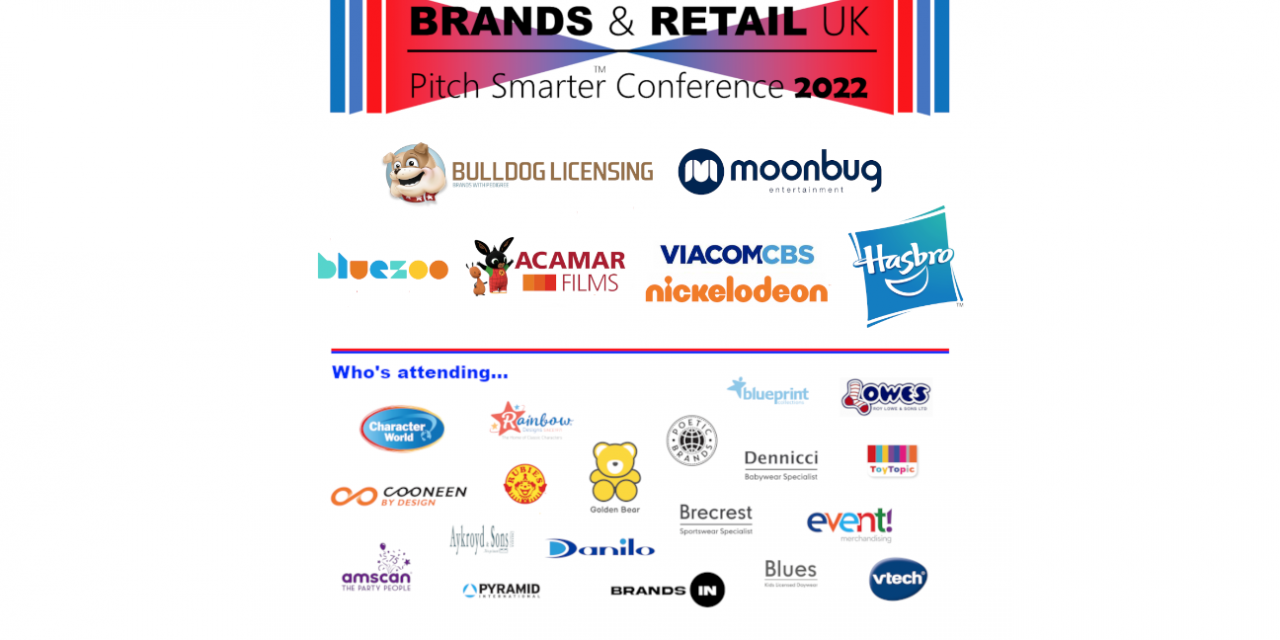 Ryan Beaird, Event Director for The Brands & Retail UK screening conference is delighted to announce the first major global character and entertainment brands to sign up to the first 'Pitch Smarter' conference taking place at the British Library on the 20th January 2022 (9am till 6pm).
Bulldog Licensing, ViacomCBS, Hasbro, Moonbug Entertainment, BlueZoo Rights and Acamar Films are now confirmed to be taking part with the final global IP owners announced very shortly.
The event is FREE for Licensees and Retail Buyers to attend and full registration is now open at www.BrandsRetail.uk
"I am blown away by the response – in just three weeks since I launched the event from a rough outline idea and after having some chats with Licensor and Licensee friends, the response from the industry has been incredible."
The audience is looking good as well as most of the major character and entertainment UK licensees have already pre-registered, these include:
Amscan, Aykroyd and Sons, Blueprint Collections, Blues Clothing, Brands In, Brecrest, Cooneen, Dennicci, Danilo, Character World, Character.com (Retail Buyer), Event Merchandising, Golden Bear, Lowe and Sons, Pyramid International, Rainbow Designs, Rubies, ToyTopic, Poetic Brands and Vtech all coming.
To round off the day (6pm to midnight) we will also be holding the event party at the exclusive 'Ivy Club'. Tickets cost £75 each and is only open to those attending the conference.
"Drinks, canapes/bowl food will be served in the glamorous Loft of the Ivy Club and I'm also putting on Karaoke for the more expressionist types in the Licensing industry. As the event is in January and it will be cold I will be putting on coaches from the British Library to the Ivy Club," comments Ryan.
More Events Planned
"After the great response I will be announcing the follow-up Brands & Retail Pitch Smarter Conferences for Q2 (April) and Q3 (Sept) in 2022 soon.
"After consulting with the Lifestyle /Commercial, Heritage, Art and Charity Brands side of the business I am pleased to say going forward Pitch Smarter Conferences will be two-day events – with the first day dedicated to Commercial/Lifestyle Brands, Heritage, Art and Charities and the second day to Character, Entertainment and Gaming.
"I am now looking for sponsors for the series of Pitch Smarter events should anyone wish to get their services in front of these huge giants of the media industry."
The booking site is now live for Retail Buyers and Licensees only to attend – details can be found on the event website.
Website: BrandsRetail.uk – Contact Event Director: Ryan.Beaird@BrandsRetail.uk