Christmas Activations from The Snowman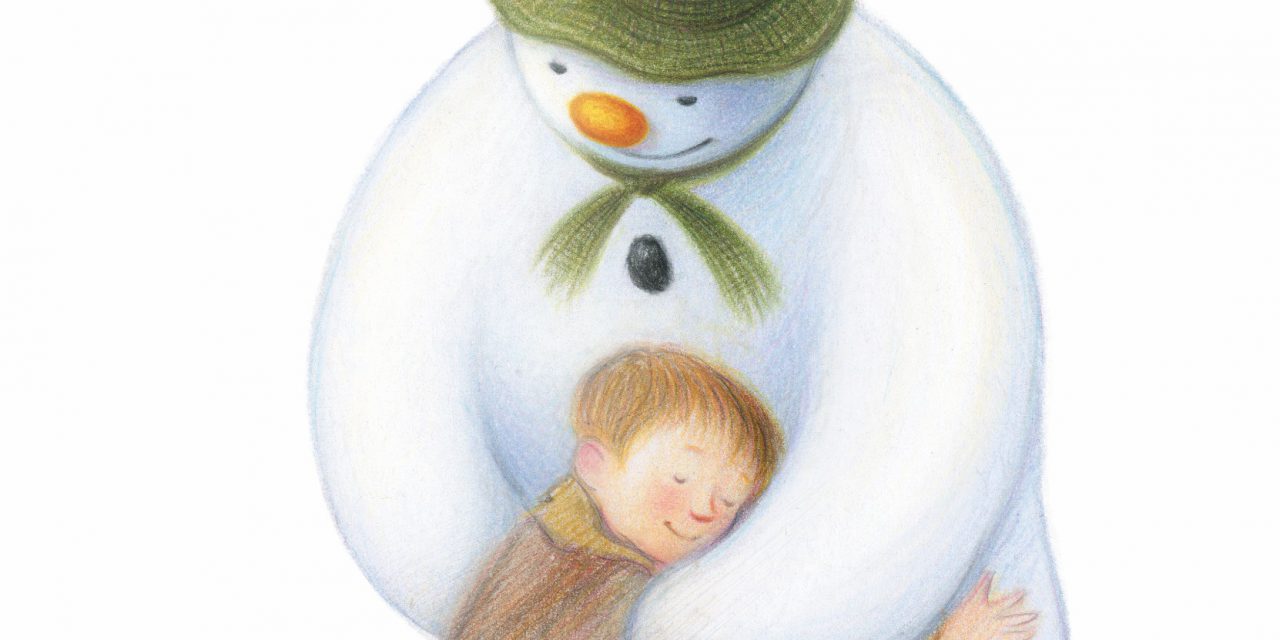 Snowman Enterprises Ltd, a Penguin Random House company shares a flurry of brand partnerships and activations that will position the much-loved classic character at the very heart of British Christmas this year.
A central theme of 'togetherness' has been woven throughout all brand activations for The Snowman this winter with a focus on how families and loved ones can come together in celebration even when they are being kept apart due to Covid restrictions.
High profile brand partnerships have been revisited including a licensing collaboration with The Royal Mint who recently launched a commemorative 50p coin design. The new design was created by Robin Shaw, lead animator on sequel The Snowman and The Snowdog, and features The Snowman hugging James, a reflection on how the timeless tale brings people together at Christmas. This is the third commemorative Snowman coin released by The Royal Mint in collaboration with Snowman Enterprises and officially licensed by Penguin Ventures (part of Penguin Random House UK), with previous coins released in 2018 and 2019. The coin comes a range of finishes – including brilliant uncirculated, silver proof and gold proof versions.
In addition a long term brand partnership with The British Red Cross has continued this year during the 150th anniversary of the charity, with a message of kindness for the UK. The Snowman and The Snowdog are heading up a schools Kindness Calendar campaign, with the activity available as a free download to all primary schools. The calendar will help children learn about kindness, the importance of having connections and friendships with others and how to cope with change. The Snowman and The Snowdog will inspired the winter social media campaign for The British Red Cross once again this year and a co-branded version of the audio book is available exclusively at TKMaxx, with profits donated to the charity.
"We could all do with some extra magic this festive season and it's our hope that the timeless magic of The Snowman, will provide a familiar warmth and reassurance to families everywhere this winter. We have had to rethink many of our planned activations and are proud to be entering the Christmas season with a robust programme of Snowman activity that celebrates theme of togetherness, even when we are apart. We are delighted to continue long term brand partnerships with the British Red Cross and The Royal Mint, whilst welcoming new experiences that bring the 'World of The Snowman' to life through new partnerships with Luna Cinemas and Forest Holidays, who's Snowman experiences will offer families and loved-ones surprising ways to come together in celebration this Christmas. In amongst all of this exciting activity, is our recently launched 'Winter Windows' initiative, that places The Snowman at the very heart of British Christmas this year and raising vital funds for children's hospice charities with every window created." said Izzy Richardson, Global Brand Director, Penguin Random House Children's UK.
The Snowman Winter Windows campaign which is supported by Peter Andre and his family, aims to spread some magic around the UK this Christmas whilst raising vital funds for children's hospice charities, Chestnut Tree House and Together for Short Lives. Every Wednesday for six weeks a new line art illustration from The Snowman is made available at https://www.thesnowman.com/winter-windows and shared on The Snowman social media channels. These can be printed off and coloured in and then added to a window to build a scene from the classic story. Snowman Enterprises Ltd has pledged £1 for every Winter Window scene shared on social media and a bumper Snowman prize bundle will be awarded to one lucky winner.

Brand new partnerships have been confirmed for The Snowman this winter including family trails at Forest Holidays. The Snowman and The Snowdog interactive family trails have launched in 9 locations around the UK, ensuring that families who book a Forest Holiday break will have an extra magical experience. Every guest will receive a special, bespoke edition of the classic Raymond Briggs' The Snowman, whilst all Forest Holidays gift shops will stock a range of Snowman licensed merchandise.
Finally, whilst many screenings and live performances have sadly been cancelled this year, a collaboration with Luna Cinemas will ensure that families can come together with The Snowman this winter. The Snowman and The Snowman and The Snowdog animations have been included in the Luna Drive In Winter Cinema, offering families the opportunity to continue their festive tradition of watching these classic films in an exciting new way.