Firefly Expands Partners Program to Celebrate 30th Anniversary of Emily the Strange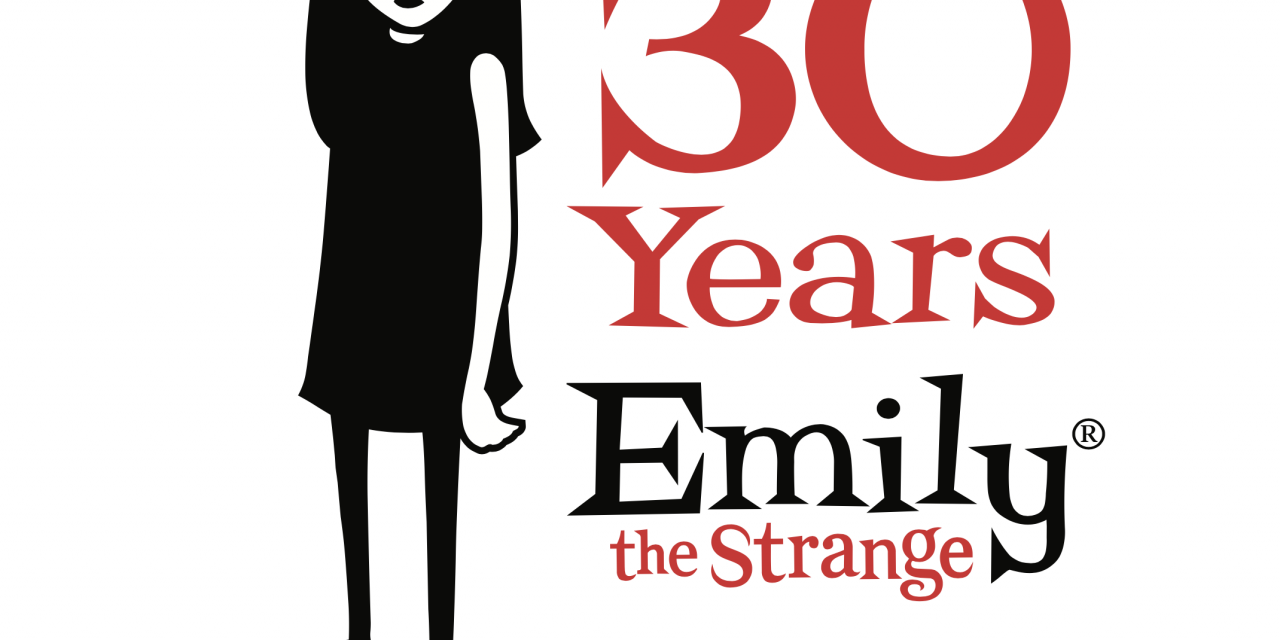 In anticipation of the Emily the Strange 30th Anniversary next year, Firefly Brand Management has secured a line-up of top-tier licensing partners to mark the highly anticipated 2023 special occasion.   
Firefly's newest partner for the popular brand is, global licensing apparel company, Mad Engine who will utilize the art and images of the diverse retail gothic brand for the design of Juniors, Women's, Girls and Infant onesies utilizing the "Emiwee," 'A Little Stranger' artwork for children bottoms, dresses, and loungewear. Mad Engine will be selling products in the U.S., Canada, EMEA, Latin America, Australia and New Zealand which will be available to key retailers commencing Q1 2023. The deal includes a worldwide print-on demand program.
Mad Engine joins an ever-growing group of Firefly's licensing partners for the brand's commemoration including:
Hot Topic: (POD Program—On-Line) – Men's & Women's tees, sweatshirts, raglans/long sleeves, hoodies, fleece tops, jackets, tanks, totes, mugs, pins, stickers and pillows.
Soxnet: Adult/Children/Infant – socks, headwear, tights, scarves, legwarmers, mittens, fleece infant booties, infant non-skid socks.
Dollskill: (Juniors Apparel Collaboration) — tops, bottoms, dresses, skirts shoes (Mary Janes), sleepwear, loungewear, coats, jackets, hair accessories (scrunchies & clips), bags, hats, scarves, jewelry, luggage, purses, umbrellas and plush.
Bright Day Calendars: 2023, 2024 and 2025 Wall Calendars.
Bioworld Merchandise: (Juniors/Women's Apparel) – tees, hoodies, crewnecks, outerwear, bottoms, lounge pants, headwear, bags, socks, buttons, lanyards, lapel pins, patches, stickers, keychains, water bottles, air pods, and iPhone cases.
Etah Love: handmade sterling silver jewelry.
E.M.P. Merchandising: (European Apparel Collaboration) – Juniors/Women's tees, sweaters, hoodies, jackets, shorts, jumpsuit, headwear, footwear, bottoms, underwear, beachwear, socks, nightwear, coats, dresses, skirts, Accessories: bags, backpacks, wallets, scarf & gloves, bedding, jewelry, mugs, plush, bathrobes and notebooks.
Unique Vintage: (Cut & Sew Apparel Capsule Collection Collaboration) – tops, bottoms, dresses, rompers, shoes, swimwear, handbags, hair clips, scrunchies, scarves, jewelry.
The intellectual property, is about a punky goth girl and her assorted cats created by skateboarder Rob Reger. Established in 1993, Emily the Strange has evolved from a collection of t-shirts into a wide range of products. Emily's signature look has graced apparel, stationery, accessories, cosmetics, comic books, novels, foods, beverages, electronics, videogames and everything in between.
"'Emily the Strange' has a history of being a retail success and recently hit a homerun with our partner Dollskill," noted Cynthia Modders, CEO of Firefly Brand Management. "We are so excited to have all of these extraordinary partners be part of our Emily the Strange 30th Anniversary licensing program. She is and continues to be a strong fan favorite among alternative-minded young women and girls who identify with her signature singularity. We are looking forward to introducing all of these distinct line of products to the Emily the Strange growing fan base. This is going to be a big fashion hit with junior and young adults."