Federation Kids & Family Partners with Tencent and UYoung for Kung Fu Wa!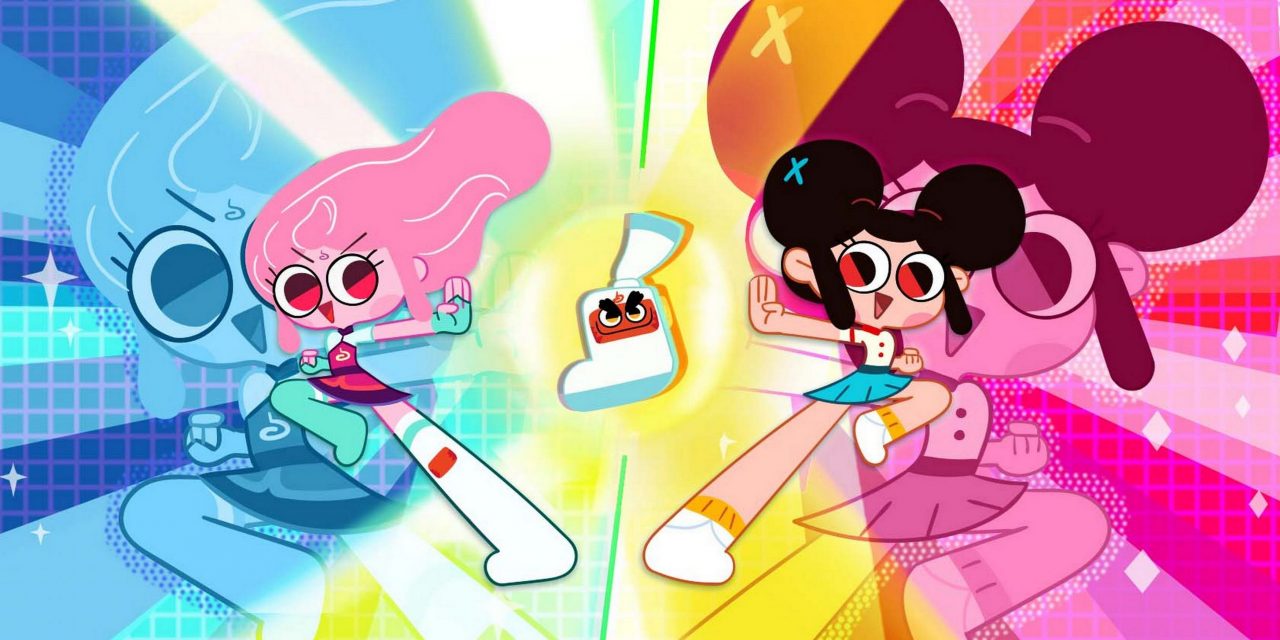 r Federation Kids & Family (part of Federation Entertainment) has partnered with China's Tencent Video and UYoung Media on the kids' animated action comedy series Kung Fu Wa!
Currently in production and scheduled for delivery later this year, Kung Fu Wa! (52 x 11') is co-produced by Chinese internet conglomerate Tencent Video and leading Chinese kids' entertainment company UYoung.
Federation Kids & Family will handle worldwide distribution (outside of China and Latin America) to offer international buyers a fun heart-warming action series targeting kids 6 – 9 years, which combines the pizzazz of girl power, Kung Fu, oriental aesthetics, comedy, action and more.
The series follows the adventures of a curious 8-year-old girl named Tee Zee who always dreamed of going on adventures and exploring wonderful places, and then one day she finds an odd-looking sock in her mother's laundry that…. talks, and was originally a Kung Fu Master from another world charged with guarding an ancient scroll. When the Master came through a vortex into Tee Zee's time, his powers were weakened, and he was transformed into a sock. However, when the little girl puts the sock on her foot she transforms into a super heroine – a kick-ass Kung Fu girl, and together they must complete Kung Fu Wa's mission and follow the ancient scroll to defeat evil and protect their world.
Leeger Liu, Producer from Tencent Video Kid's Studio said: "Kung Fu Wa! tries to avoid stereotypical princess and super heroine archetypes. The story centers around an ordinary little girl who becomes a kung fu hero in her daily adventures. We hope to create a greater sense of resonance among the demographic and inspire kids. We are thrilled to bring this girls series to the international market, and confident it will bring much joy to younger audiences around the world."
James Chen Gu, General Manager, UYoung Animation Studio said: "This is such a funny, fast-paced show with a smart and feisty heroine whose can-do attitude will be an inspiration to children everywhere. We are delighted to partner with Federation as our international distributor on this show and look forward to seeing the roll-out of the series as Tee Zee and the Master Kung Fu sock travel around the world.
Monica Levy, Head of Sales, Federation Kids & Family said: "This series is brimming with action, adventure, and humour, as well as endearing moments especially around the special relationship that forms between TeeZee and the Kung Fu Master; like an odd couple that thrive together to fight evil. It's wonderful to be working with UYoung again, and to be representing one of their high-end productions that we can't wait to show our buyers."
UYoung previously collaborated with Federation Kids & Family to sell one of Cottonwood Media's animated series (The Ollie & Moon Show) into China.