FEDERATION KIDS & FAMILY AND UYOUNG MEDIA STRIKE DEALS WITH DISCOVERY KIDS IN LATAM AND POP FOR KUNG FU WA!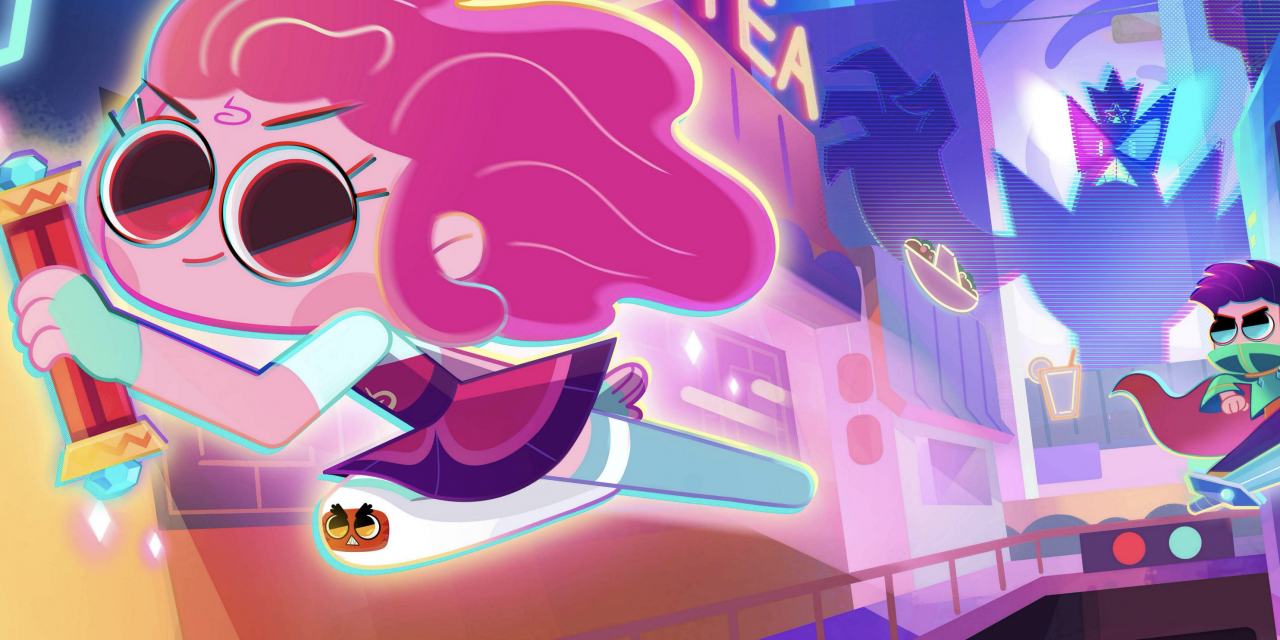 Federation Kids & Family (part of Federation Entertainment) and China's UYoung Media have announced deals with Discovery Kids in Latin America  and UK's POP for the kids' animated action comedy series Kung Fu Wa!
UYoung has finalised a deal with Discovery Kids in Latin America, whilst Federation Kids & Family who handles worldwide distribution of the series (outside of China and Latin America) has brokered a deal with Narrative Entertainment for POP in the UK.
Kung Fu Wa! (52 x 11') co-produced by Chinese internet conglomerate Tencent Video and leading Chinese kids' entertainment company UYoung, is a fun, endearing series targeting kids 6 – 9 years, which combines the pizzazz of girl power, Kung Fu, comedy, action and more.
The series follows the adventures of a curious 8-year-old girl named Tee Zee who always dreamed of going on adventures and exploring wonderful places, and then one day she finds an odd-looking sock in her mother's laundry that…. talks, and was originally a Kung Fu Master from another world charged with guarding an ancient scroll. When the Master came through a vortex into Tee Zee's time, his powers were weakened, and he was transformed into a sock. However, when the little girl puts the sock on her foot she transforms into a super heroine – a kick-ass Kung Fu girl, and together they must complete Kung Fu Wa's mission and follow the ancient scroll to defeat evil and protect their world.
Clara Yang, Vice President, UYoung Culture and Media Co said: "We are thrilled to see Kung Fu Wa! travel across borders with our partners at Federation Kids & Family. The series has done really well on Tencent in our home territory and with this new pickup for Pop in the UK, following pickup from Discovery Kids in LATAM, we're excited more fans will get to discover and enjoy the show."
Monica Levy, Head of Sales, Federation Kids & Family said: "Kung Fu Wa! is one of those unique zany fun-filled series that brings a smile to your face – and that goes for some of us that don't quite fit the 6 – 9 year demo! It's a pleasure to have closed this deal with Narrative Entertainment and we are confident this series will delight UK viewers when it airs on POP. With other sales negotiations well underway, further announcements will follow shortly."
UYoung previously collaborated with Federation Kids & Family to sell one of Cottonwood Media's animated series (The Ollie & Moon Show) into China.