Smiffys in new licensing deal with Kellogg's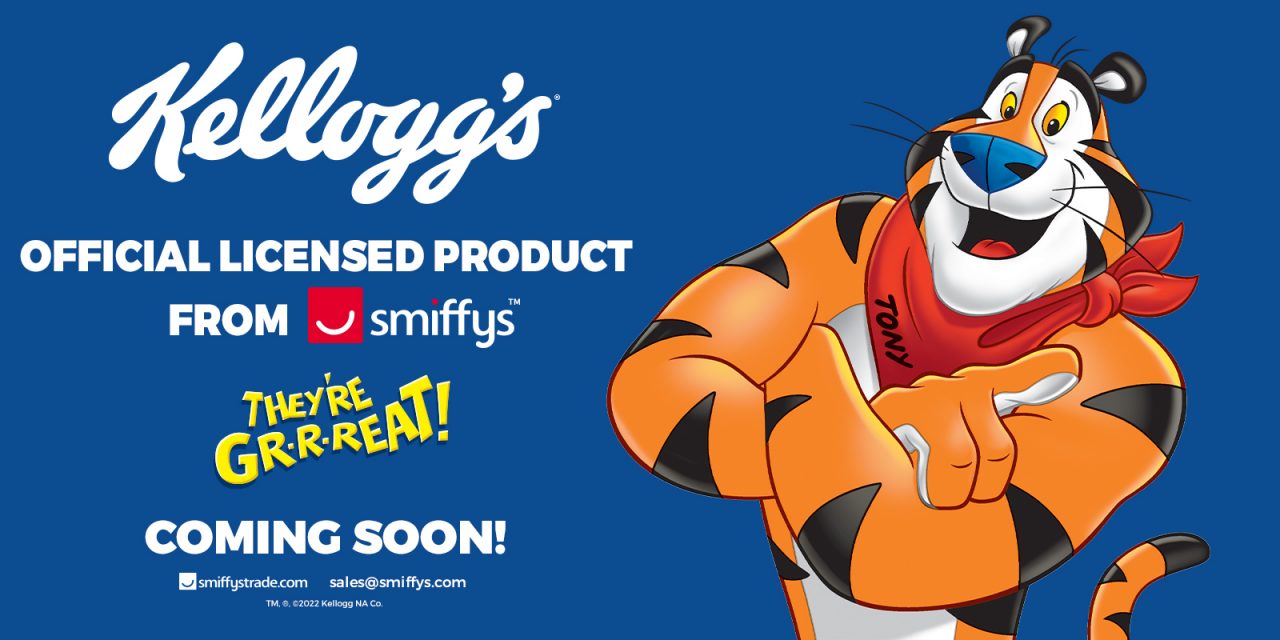 With the help of Pink Key Licensing, Kellogg's and Smiffys are coming together to create a new collection of costumes and accessories. The Kellogg's brand is instantly recognisable worldwide and Smiffys are excited to launch a collection featuring their iconic logos and characters. The deal includes Pop Tarts, Coco Pops, Snap Crackle and Pop, Kellogg's Cockerel, Toucan Sam and the iconic favourite Tony the Tiger.
"Kellogg's portfolio includes a massive selection of vintage and contemporary characters and brand logos that will translate perfectly into costume and accessories. We are delighted to be adding Kellogg's to our range of licenses." Dominique Peckett, Director at Smiffys.
"We are thrilled to welcome the Fancy-Dress Costume legends Smiffys as Kellogg's licensees. We have long wanted to work with them on our brands. We love their products and the fun they bring to everything they do. We cannot wait to see what they have planned for our Tony the Tiger & friends!" Nancy Jones, Pink Key Licensing
Smiffys first range of Kellogg's costumes and accessories for adults and kids is set to launch in Q1 of 2023.
Smiffys Kellogg's collections will be available in Europe, Middle East, Africa, Australia, UK, Ireland & Channel Islands.