Fanattik celebrates its 15th anniversary in Blockbuster style.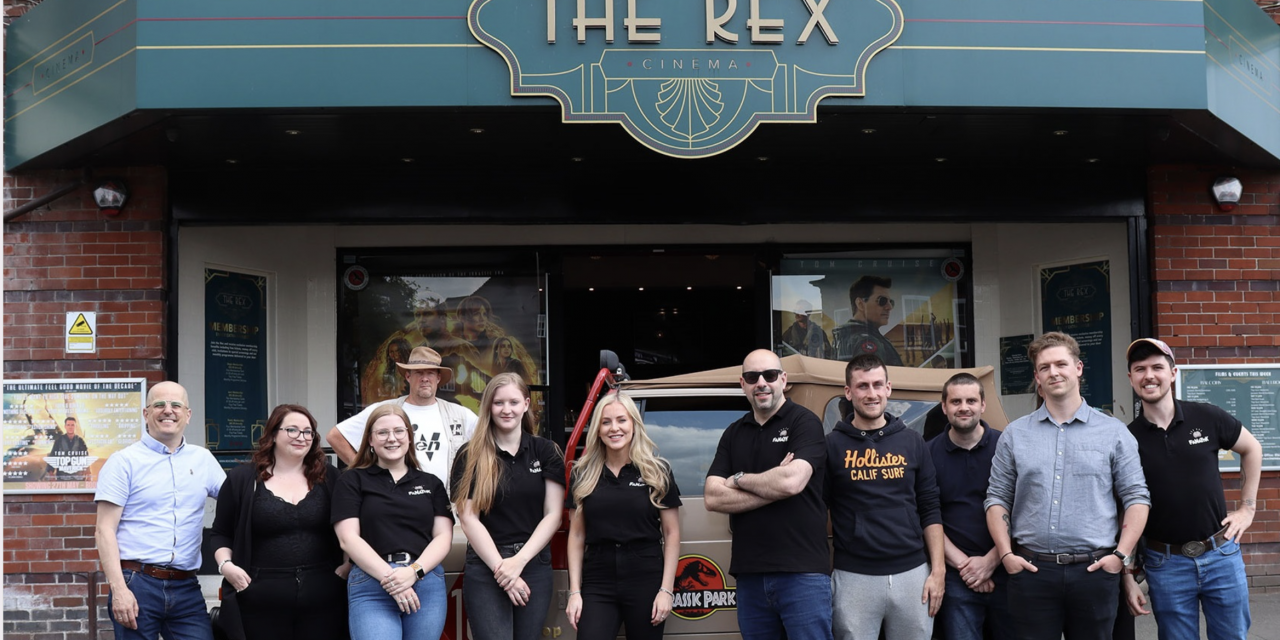 Fanattik, the award-winning gift and collectibles licensee, has announced it celebrated its 15th anniversary in style this week with a special screening of the brand-new Jurassic World Dominion film, a film the company is also a licensee for.
Fanattik took over Art Deco cinema 'The Rex' (perfect name for the dinosaur film) for the private screening. Attendees included fellow licensee's, brands, retail buyers and influencers who also enjoyed viewing various props from the franchise during the event.
It was no accident the Jurassic World film was chosen for the event. "It was signing our licensing agreement with Universal Studios all those years ago for the Jurassic Park franchise which set Fanattik on the road to success and I wanted to pay homage to the franchise at this, the first of our 15th anniversary events." Anthony Marks, Fanattik M.D
Fanattik supplies pop culture retailers throughout Europe, North America, Australasia and MENA territories via its own offices and network of distributors.
Not wanting to leave non-UK retailers out of the celebrations, the company sent Fanattik cakes to buying teams all over the world including one of their furthest afield retailer partners, based almost 12,000 miles away from their UK head office in New Zealand.
The company is a licensee for some of the biggest film and video game studios in the entertainment world including Konami, Hasbro, Universal Studios, Bethesda, Capcom, Paramount Studios, Microsoft and many others. The company also creates exclusive product for retailers with DTR licenses as well as being a distributor for gift ranges featuring Star Wars and Marvel.
Before the film started Anthony took to the stage where in an emotional speech, he thanked the entire Fanattik team, colleagues who have helped the company grow from a one-man enterprise working out of a spare bedroom to what is now a global player in the pop culture field.
"We genuinely love what we do, the fans can see the effort we pour into each and every product we create and that is reflected in the sales we help generate for retailers. It also explains why so many of those retail buyers have turned up to help us celebrate our anniversary," said Melissa Tudor, Creative Director, Fanattik