The Queer Eye Home Collection Gives Back This Pride Month by Helping Furnish Safe and Inclusive Spaces for LGBTQ+ Homeless Youth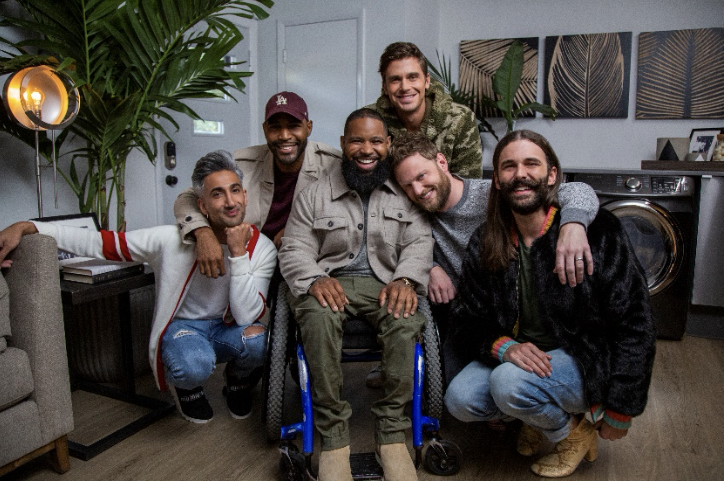 The Queer Eye Home Collection and its manufacturing partner, Dorel Home, have announced their second consecutive year of support for The Ali Forney Center in honor of Pride Month.
Through the end of June, Queer Eye and Dorel Home will pledge $10, 000 from sales of the Queer Eye Home Collection to The Ali Forney Center. In addition, the company will donate Queer Eye furniture to The Ali Forney Center housing centers in New York City and around the country with the goal of creating safe, comfortable, and inclusive spaces.
Recognized as the country's largest agency dedicated to LGBTQ+ homeless youth, The Ali Forney Center helps over 2,000 people annually and distributes more than 70,000 meals every year. It's a vital organization focused on protecting at-risk LGBTQ+ youth from the harms of homelessness and empowering them with the tools to live independent lives.
"We're proud to once again be partnering with The Ali Forney Center in honor of Pride Month and to be shining a light on its mission of safeguarding LGBTQ+ youth," said Claudia Grundman, Vice President – Global Brand Partnerships at Dorel Home. "The last two years have limited access even further to secure housing options for at-risk LGBTQ+ populations, so it's an especially critical time for us to get involved. We continue to be inspired by the work of The AFC and are beyond grateful for their leadership in our community."
"We are humbled and grateful to have this ongoing support from Queer Eye Home collection," said Alex Roque – President and Executive Director of the Ali Forney Center. "Queer Eye supports us in affirming for LGBTQ youths who have been rejected by their families, that they are cared for and worthy of love. Queer Eye's commitment to the LGBTQ community is helping to provide vital services and care including housing, meals, HIV testing, healthcare, and much more. This pride season, and always, we celebrate and appreciate Queer Eye for their allyship and pledge to a better world for all LGBTQ people."
"The Ali Forney Center does tremendous and important work for LGBTQ+ youth, and we are honored to help with their mission to keep them safe," said Joel Chiodi, SVP of Strategic Development at Scout Productions, creators, and producers of Queer Eye.
Now on the cusp of celebrating its second year, the Queer Eye Home Collection, created through a partnership brokered by Queer Eye's global licensing agency IMG, boasts a range of modern and multi-functional furnishings for every room in the home, including the patio. Functional pieces like the Queer Eye Corey Drop Leaf Table, the Queer Eye Quincy TV Stand, and the Queer Eye Brennan 3-Piece Bistro Set are Fab Five-approved and designed to infuse any living space with a fierce new vibe. Available exclusively at Walmart.com, the Queer Eye Home Collection is as affordable as it is fabulous with accent tables as low as $80.00 and task chairs at $65.