'Engage' with Dependable Solutions Inc's Licensing Automation Summit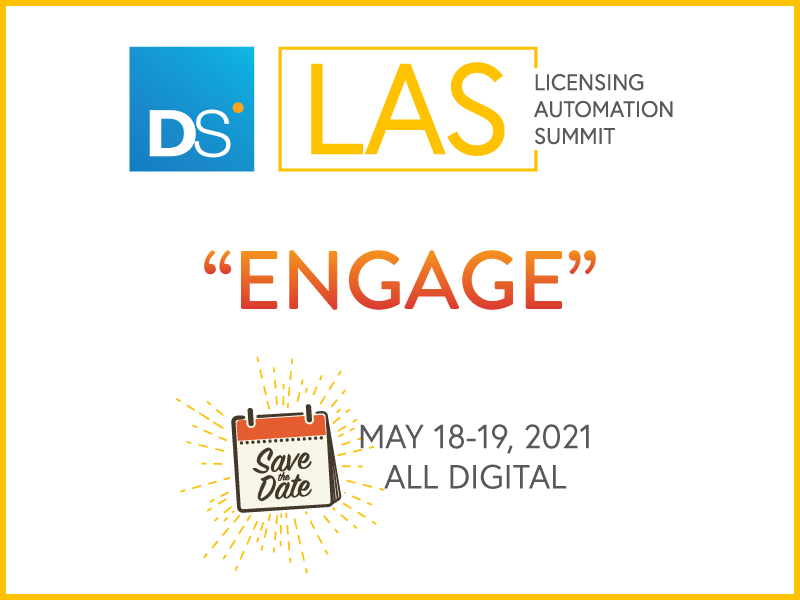 DSI's annual clients' conference, popularly known as Licensing Automation Summit will go live on Tuesday, May 18th and Wednesday, May 19th starting at 4:30 pm GMT | 11:30 am EDT| 8:30 am PDT. Registration available at https://www.dependablesolutions.com/licensing-automation-summit-us.
El Segundo, CA, May 13, 2021 ­– Dependable Solutions, Inc., a leader in brand licensing software solutions, will virtually host their Licensing Automation Summit (LAS) to bring together their clients, DSI members and partners in one event, to learn, network and grow.
Themed "Engage," the summit will have focused panel sessions on innovation, sustainability, the future of security tags, covering grounds of trends and e-commerce evolution. The summit will also provide best practices and have featured training sessions to improve licensing processes for DSI clients including licensees, brand owners, and agents.
Noted industry experts like Ted Curtin (Prodigyworks/LMCA), Clardy Palacios (Hanesbrands Inc.), Scott Goodfellow (Procter & Gamble), Helena Mansell-Stopher (Products of Change), Michael Cisneros (Sega of America), Jill Wiederholt Shuler (Hallmark), and Carla Silva (King Features) will present industry insights including:
Thinking Outside the Box
Sustainable Breakthroughs
Evolution of e-commerce driven by COVID-19
Strategies & Leveraging Trends
The Future of Security Tags in a Digital World
Over the two day summit, DSI will equip attendees and "Engage" them with a better understanding of the key aspects of DRM. Attendees will discover:
Latest reports introduced in the system for better analysis of licensing programs for brand owners and licensees.
Practical tips and best practices for efficient reporting, for licensee clients.
Dedicated master classes on newly released features in the system.
Spring Cleaning for decluttering the system to keep data relevant and accurate.
To see the full Licensing Automation Summit schedule, learn more, or register visit https://www.dependablesolutions.com/licensing-automation-summit-us.