VeVe Celebrates Pink Panther's 60th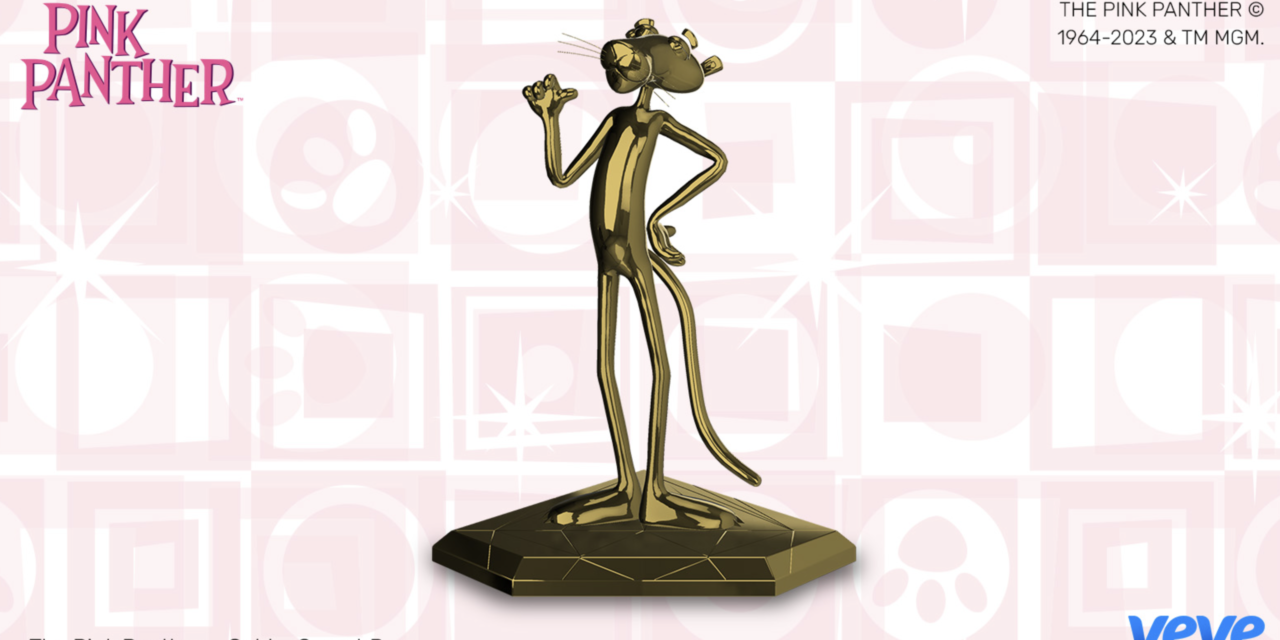 MGM's iconic Pink Panther will be coming to the VeVe platform via three limited edition 3D digital collectibles. These collectibles celebrate The Pink Panther's 60th Anniversary as one of the coolest characters of all time, with his ever-popular cartoon shorts still airing around the world to this day.
The Pink Panther digital collectibles will be available in the following editions:
Rare: Animated + Sound (3,600 editions)
Ultra Rare: Pink Chrome (1,600 editions)
Secret Rare: Gold (600 editions)
Collectors can purchase these officially licensed digital collectibles on Sunday, Sept. 10 at 8 a.m. PT for $30 (30 In-App Gems) exclusively through VeVe, available to download on the App Store and Google Play, or through the VeVe Web App.
VeVe also shares that all digital collectibles on the VeVe platform are 100% carbon neutral (for more information please reference the blog post here).