Dumb Ways to Die gets in the Halloween spirit with new LTEs and Scream-inspired short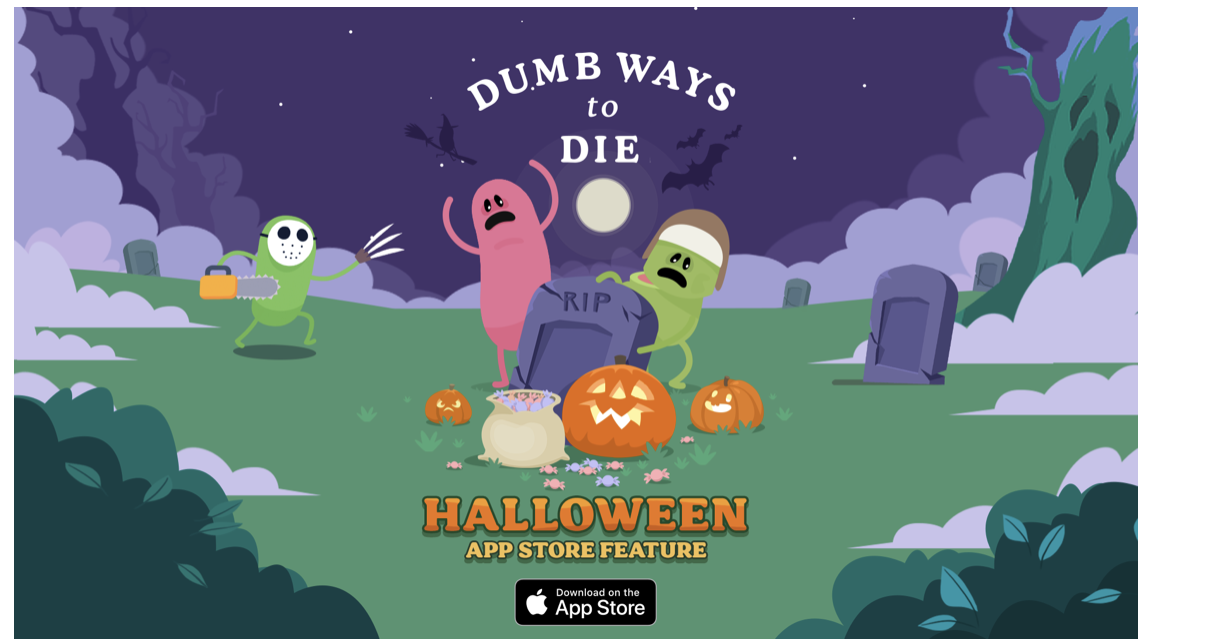 Dumb Ways to Die is celebrating the spooky season with some all-new Limited Time Events (LTEs) for its mobile titles, a new short video series, and another major milestone! So get in on the action!
This Halloween, the original title, Dumb Ways to Die, has received a chilling makeover and an App Store Feature, while Dumb Ways to Die 4 has added brand new and frightening minigames. Join the fun as you banish specters, reconstruct skeletons, and navigate a safe route to evade any lurking dangers – all part of the free Halloween Update!
But be quick! The Dumb Ways to Die event ends November 1 at 10am EST and the Dumb Ways to Die 4 event ends November 4 10am EST, so there's only a short time for Trick or Treating!
The Dumb Ways to Die brand is also welcoming a fresh new addition to their lineup on YouTube: an all-new series of short video stories. These narratives offer a look into the humorous adventures and captivating backstories of the quirky Beans and their playful, yet dumb, shenanigans.
The first installment unveiled the hilarious misadventures of Mishap and his pet snake, while the latest short has dropped just in time for Halloween. Join Clod in 'Halloween Haunt' as he revels in his favorite time of the year. With a nod to the cult classic horror movie, Scream, the story is a ghoulish delight!
Finally, Dumb Ways to Die is celebrating a monumental achievement: reaching six million followers on TikTok. This year alone, the account's owned channel content has accumulated an impressive two billion views, and it continues to maintain its momentum.
Download Dumb Ways to Die and Dumb Ways to Die 4 now on the App Store and Google Play.