Galeries Lafayette Celebrates 25 Years of Pokémon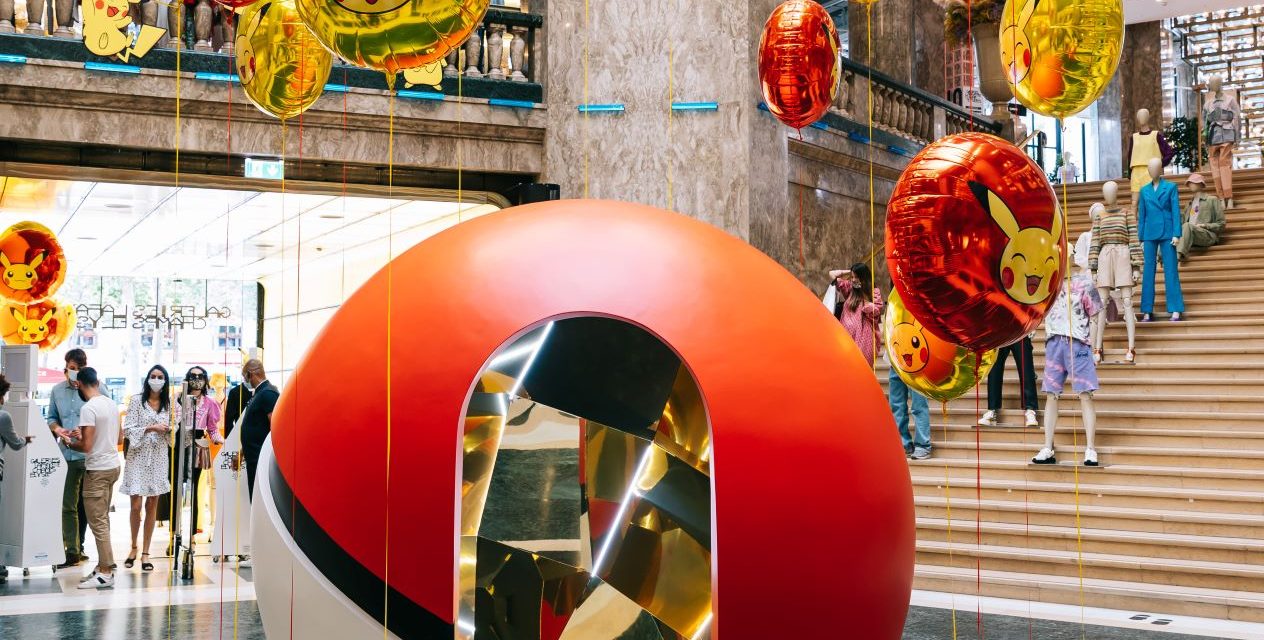 To celebrate 25 years of Pokémon, Galeries Lafayette have launched an exclusive collection of clothing and accessories "Galeries Lafayette x Pokémon".
From June 8 to July 6, 2021, the Galeries Lafayette Champs-Elysées will host a Pokémon pop-up, to amaze fans of the brand and its most iconic character, Pikachu! An iconic franchise in the world of video games and entertainment, loved by millions of fans of all ages and around the world, Pokémon has been a true social bonder since its launch in 1996.
The department store has been dressed entirely in the colors of Pokémon. From the facade through the light tunnel and atrium, the entire space is a visual immersion in a yellow, black and red graphic universe inspired by the Pokémon brand.
A giant Poké Ball sits in the center of the atrium under the Art Deco dome, and offers a unique experience, where tricks of mirrors and lights offer a thousand photo opportunities.
The collaborations include:
Pokémon and Maison Pierre Marcolini have created an irresistible branded box of Melove Cake; A collection of marshmallows scented with sumptuous lightness, placed on a crunchy praline coated with a chocolate shell. Irresistible bites in: Madagascan vanilla, praline, coffee, Iranian pistachio, raspberry, yuzu, passion fruit and chocolate. To celebrate Pokémon's 25th anniversary, the Melove Cakes from Maison Pierre Marcolini are available exclusively at Galeries Lafayette Champs Elysées in a collector's box on which Pikachu has left his imprints; A Pikachu sculpture by the "pop sculpture" workshop Leblon Delienne.
Created in 1987, the French sculpture workshop Leblon Delienne offers high-style creations inspired by Pop Culture. This year, on the occasion of Pokémon's birthday, Leblon Delienne is offering the very first edition of a Pikachu sculpture, to the delight of fans and collectors of this world-famous icon.