Disney+ UK, Ireland, Australia & New Zealand Saddle Up for Boat Rocker's Dino Ranch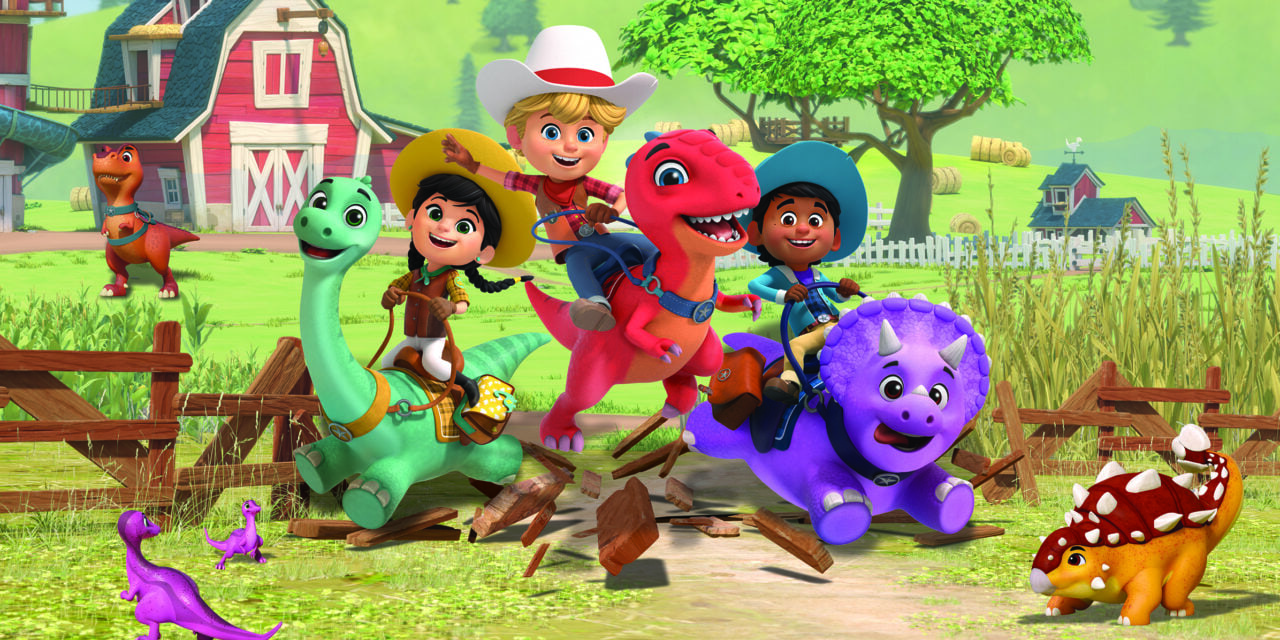 Boat Rocker Studios (a division of global entertainment company Boat Rocker Media) announces that Disney+ UK, Ireland, Australia & New Zealand have saddled up for 'Dino Ranch'. The 52 x 11' 3D animated preschool show set in a "pre-westoric" setting where dinosaurs still roam, premiered to great acclaim on Disney Junior and DisneyNOW in the US on January 18th and CBC (Canada) on January 16th. The series is set to launch on the Disney+ streaming platform in UK, Ireland, Australia, and New Zealand in April 2021.
Dino Ranch proved an immediate hit on Disney Junior U.S. ranking as the #1 US cable series among Kids, Boys and Girls 2-5 since launch. Among Disney Junior repeats, Dino Ranch also ranks #1 with Kids, Boys and Girls 2-5. Also available on DisneyNOW and VOD, Dino Ranch has been the #3 Disney Junior long-form series for three consecutive weeks. Two episodes have been posted on Disney Junior's YouTube channel ("Big Jon, Big Trouble" and "Spookasaurus") and have amassed over 1.5 million views collectively. In the six weeks since the launch of the official Dino Ranch YouTube channel it has accumulated over 3 million views.
'Dino Ranch', created by Matt Fernandes of Industrial Brothers and produced by Industrial Brothers and Boat Rocker Studios, follows the action-packed exploits of the Cassidy family, ranchers with a difference – their charges are dinosaurs of all shapes and sizes who are also their best friends. As the three adopted young Cassidy rancheroos, Jon, Min and Miguel, learn the ropes, they discover the exciting adventure involved in ranch life, and tending to the dinosaur sanctuary, whilst navigating their ultimate playground – the great outdoors. 
The deals follow recent global sales of 'Dino Ranch' to Super RTL/Toggo Plus (Germany), Gulli plus TiJi and Gulli Africa (France), NRK (Norway), YLE (Finland) and DR (Denmark).
Boat Rocker Studios is managing global content distribution and global merchandising rights to the series.