Disney launch Christmas advert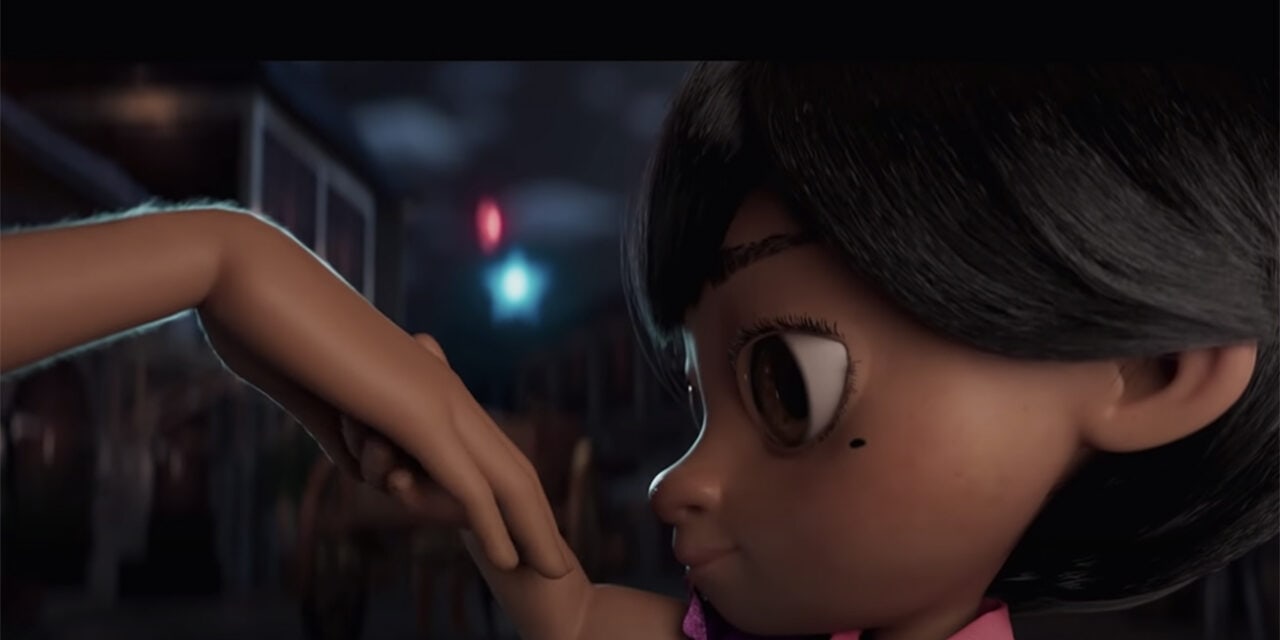 Disney has launched its 2020 Christmas advert, about the importance of family and tradition.
Disney said the animated tale, which was released across the world this morning, was inspired by nostalgia, particularly in the festive season.
The new advert involves two new characters – a grandmother, Lola, and her granddaughter – and a Mickey Mouse toy who is passed down from generation to generation from the 1940s.
The toy is given to Lola as a young child by her father in 1940. With each subsequent year, Mickey comes to symbolise Lola's childhood and her on-going connection to her young granddaughter.
The toy inspires a nostalgic and special Christmas morning for the now elderly Lola.
Little-known London-based singer Griff is behind the soundtrack, called Love Is A Compass.
The advert has been produced in partnership with children's charity Make-A-Wish, which has been working with Disney for 40 years.
Tasia Filippatos, senior vice president of Disney Europe, Middle East and Africa, commented, "Our goal was to tell a universal story that inspires through the themes of family, love and special holiday traditions. We hope that Disney fans enjoy the short."
Griff said: "The lyrics of the track and the storytelling in the advert are powerful, and important. The theme of family and loved ones are so front of mind for many of us – especially this Christmas."
Luciano Manzo, president and CEO at Make-A-Wish, said: "Our 40-year partnership with Disney has already helped grant so many wishes for children across the world and we're really excited to be part of this Christmas campaign.
"The festive season is such a meaningful time for so many families to celebrate special memories, and it's wonderful to have the opportunity to grant even more life-changing wishes with Disney's support."
From now until the end of December, 100 per cent of the proceeds from the single will be donated to Make-A-Wish.
The ad can be viewed here – https://www.youtube.com/watch?v=tl57Gy5X_Kg